Here at HiTT Academy we never stand still. As soon as the Malta Junior National Championships are over HiTT Academy Head Coach Mario Genovese has flown over to Halmstad Sweden as delegate for the National Association and will be heading off to Serbia later next week. He will be accompanied by Mr Ivan Balzan technical director of the Malta Olympic Committee and Gżira Mayor Mr Conrad Borg Manche.
Creating the bridge
Mario was invited by the Serbian city Mayor as guest of honor for the ITTF European Teams Championships match between Serbia and England. The match will be played on the 7th of May. Mario has taken the initiative to place the town of Gżira on the local Serbian map, by starting bi lateral talks in order to create a twinning between Malta and Požega.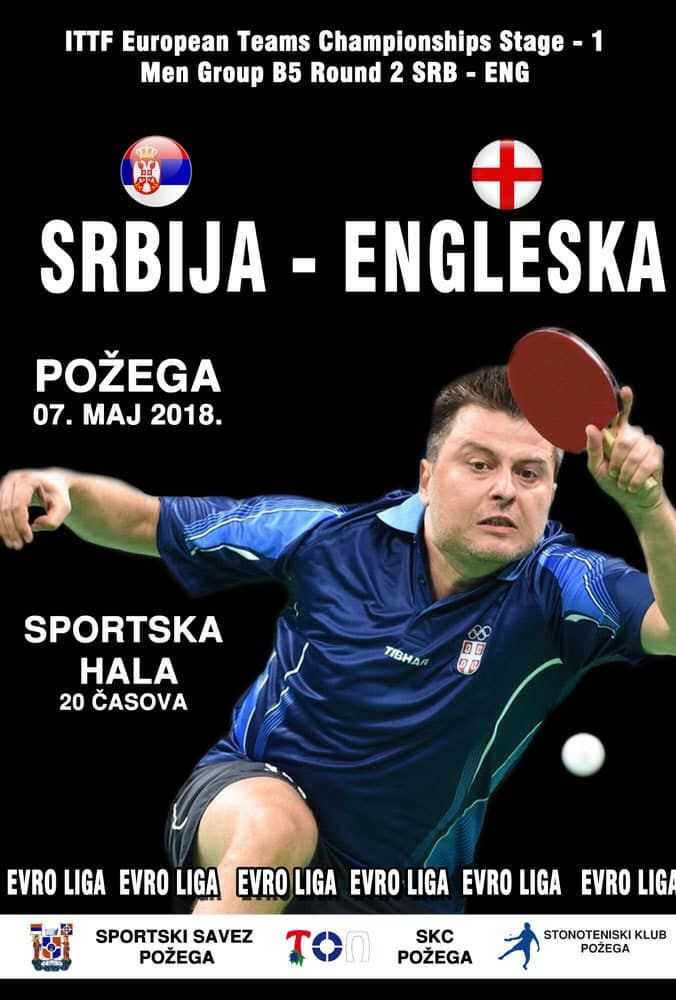 STK Požega HiTT
STK Požega HiTT, was an initiative that originated through the collaboration between Zeljko Dimitrijevic and Mario. The club, which today has over 100 members and 10 teams competing in the Serbian league, was financially assisted by HiTT Academy in 2013. And in just 5 years, STK Požega HiTT has become very successful, especially with the women categories, with a ladies team competing in the Serbian 1st division. Therefore the city of Požega now wants to show its appreciation to HiTT Academy Malta for the help provided, and have invited Mario for a special event organised by the mayor of Požega together with the Serbian government.
Mario headed two camps, one in Požega and one in Sirogojno assisted by Daniel Toadjer who is currently the National Ladies Serbian coach. This is what Daniel had to say about Mario:
"Mario is a top professional in his coaching and manages to deliver his coaching knowledge easily to all levels of players. His coaching technique is impressive and manages to transform his words into actions even with players that do not know English. His experience is outstanding considering he comes from a small country like Malta."
This shall also be an opportunity to create a link between the two countries on a wider scale. Hence the invitation to the Malta Olympic Committee and the Gżira Mayor. The Serbian Olympic Committee would like to see HITT Academy Malta to be the catalyst to create a bridge between Malta and Serbia, not only for HiTT Academy and table tennis but also for other sports on the Maltese islands.
What this invitation means to Mario
"This appreciation means a lot to me and is a personal milestone in my coaching career. It is also a big opportunity for HiTT Academy to explore possible further International developments. HiTT Academy wants to grab this opportunity not only for the benefit of the club but also for Maltese table tennis in general."
About HiTT Academy
HiTT Academy offers opportunities in local and international table tennis competitions, training camps and workshops. Our dedicated coaches offer professional advice to all levels of players from beginners to advanced. They work hard to keep themselves up to date with the latest techniques in order to offer the best table tennis training in Malta. Learn more about us on https://hittmalta.mt/ or find us on Facebook.