Key information about table tennis in Malta:
British soldiers introduced table tennis in Malta in the 1920s
Today, table tennis in Malta is practised by over 400 players
There are 6 Maltese academies offering regular table tennis sessions
HiTT Malta Table Tennis Academy is the largest and most successful club on the island
The MTTA or Malta Table Tennis Association rules over the sport
Table Tennis in Malta today
Here at HiTT Academy we're crazy about table tennis, wherever and whenever it's played. But of course, we're super keen on table tennis in Malta in particular. Training, playing and competing is what we do all year round – sometimes however, it's nice to stop for a few minutes and dig a bit into the past and present of our favourite sport.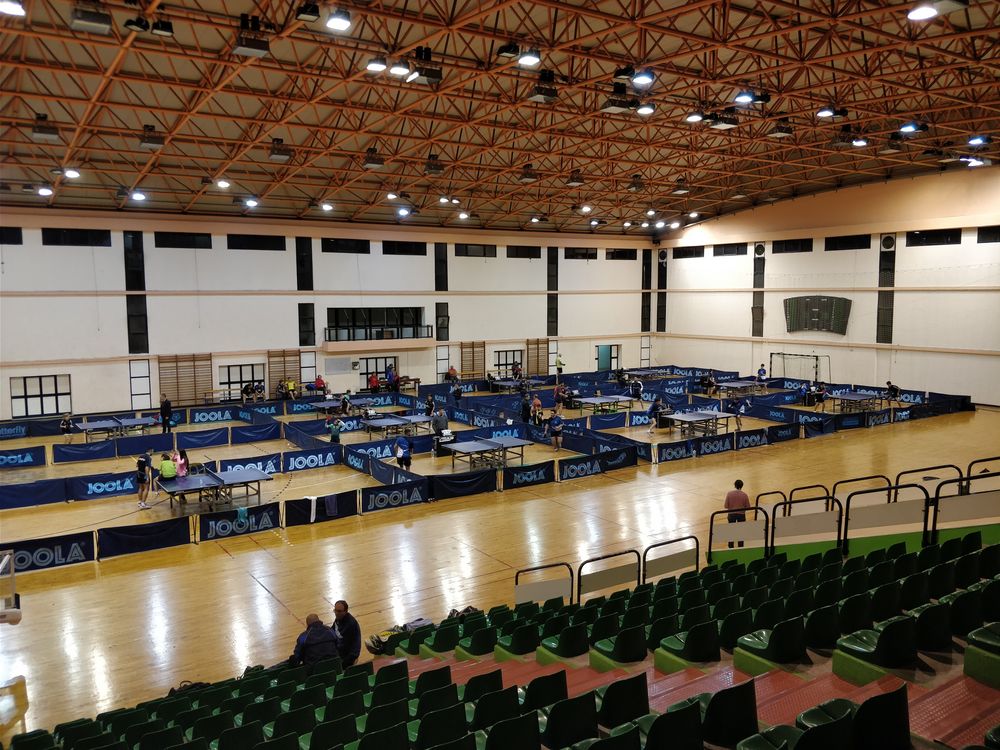 Today, Table Tennis in Malta is a growing sport played by around four hundred players. We have our own National League that runs between October and May each year. The national league is split into 4 different divisions, with 10 teams in each division. First and Second division matches are played every Monday, while Third and Fourth division matches are played on Fridays. Tournaments are organised frequently throughout the year. These are split into different categories according to age groups. These range from U11, U13, U15, U19, U21, Seniors, Veterans, Junior Doubles and Senior Doubles.
All National League matches and tournaments are played at the National Sports Complex in Tal-Qroqq.
Maltese table tennis players compete regularly abroad, both in international competitions as well as in specific domestic leagues. This exposure has been a significant game-changer for modern table tennis in our country.
But how did Table Tennis in Malta start?
Originally a game popular among British soldiers, the game of Table Tennis was played by English servicemen stationed in Malta since the late 1920s. The Maltese soon took a fancy to the game and by the mid-1930s, you were able to find a table in many local clubs. Chiefly among these places, the St Gaetan Band Club in Ħamrun, a very popular table tennis venue for Maltese enthusiasts.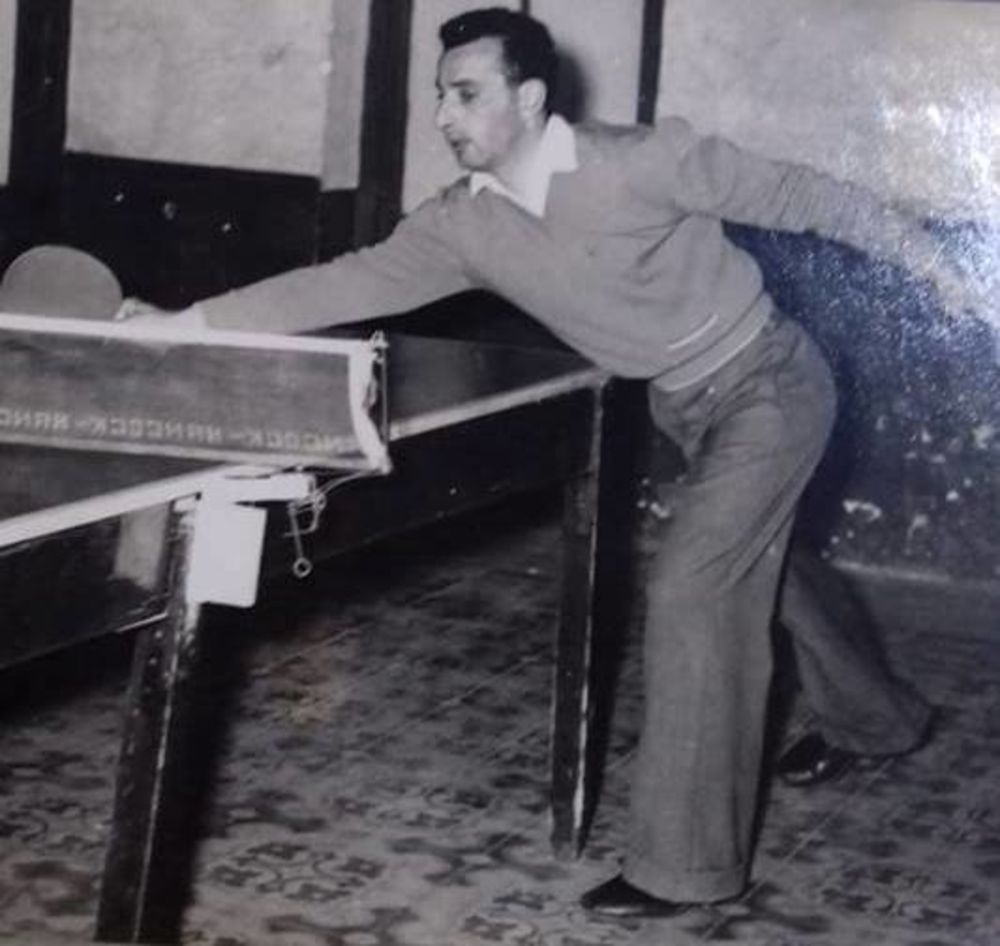 Later on, the game became standard in any youth centre around the island, with many Catholic centres and social clubs installing a table for their members. It was common for these centres to set up tournaments between themselves and this helped to spread this sport throughout our little island.
The birth of the Malta Table Tennis Association
The first association to be founded was the Malta Amateur Table Tennis Association (MATTA) in 1948. It was succeeded by the Malta Table Tennis Association (MTTA) in 1953. Since then, the members of the association increased year after year and today the MTTA has over 400 members. There are now 5 Table Tennis centres in Malta which are affiliated to the MTTA.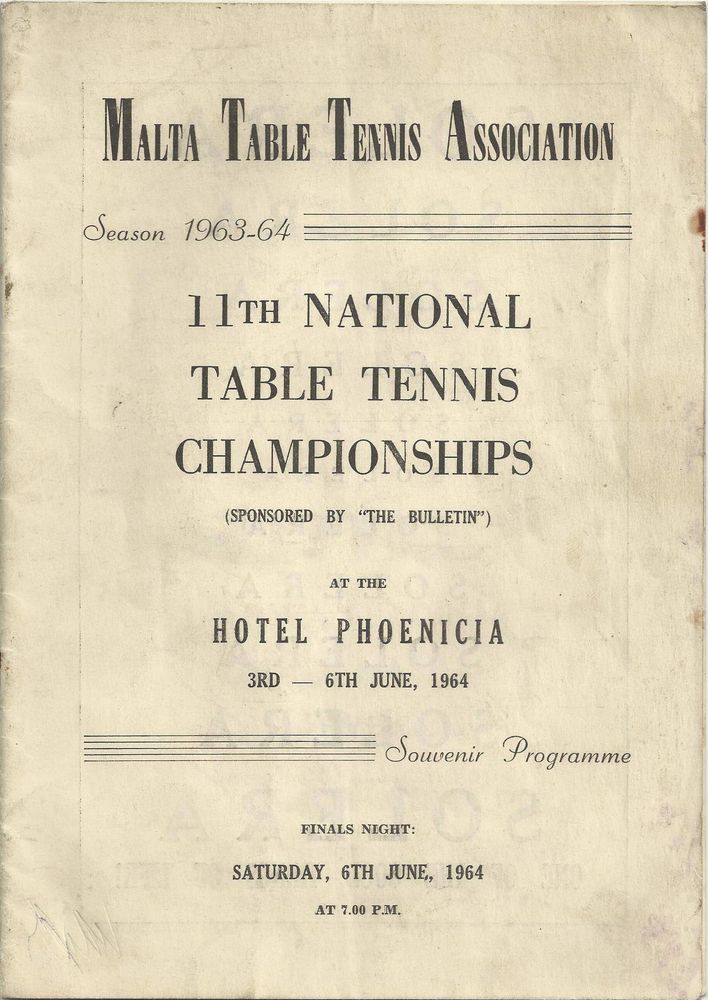 The MTTA is a group of hard-working table tennis aficionados who organise and manage all table tennis tournaments held on a national level, including the National League, ranking tournaments and Table Tennis Nationals. Occasionally, the association also manages international tournaments held in Malta, like the upcoming ISF tournament later this month.
HiTT Academy
Formed in April 2013 by 21-times Malta National Champion Mario Genovese, HiTT Academy is today the largest table tennis centre in Malta. It has well over 100 registered members. During the last season, we had 10 teams representing our table tennis club in the National League across all four divisions.
Eager students from 6 years to adult attend training sessions enthusiastically every day of the week. Table tennis is an ideal no-contact sport for children that provides great mental and physical development. The club has five different categories split according to skill and development level:
Beginners
Mini Cadets
1 Star
2 Star
Elite
All categories train under the watchful eyes of our ITTF-qualified head coach Mario Genovese and several guest coaches that visit us during the year.
Our Table Tennis venues
Hitt Academy has well-equipped premises in Birkirkara and Pembroke. These two venues combined accommodate a total of 18 Tibhar tables.
Do you wish to play table tennis in Malta?
HiTT Academy offers opportunities in local and international table tennis competitions, training camps and workshops. Our dedicated coaches offer professional advice to all levels of players from beginners to advanced. They work hard to keep themselves up to date with the latest techniques in order to offer the best table tennis training in Malta.
And if you are looking to buy table tennis equipment in Malta, then you've come to the right place. Maybe you would like to buy a table tennis table, or perhaps a new blade or rubbers. At HiTT Academy we stock Tibhar table tennis equipment for sale.
To learn more about us and about table tennis in Malta, follow us on Facebook or on https://hittmalta.mt/.
There are a number of clubs in Malta where you can play table tennis. HiTT Malta Table Tennis Academy is one of these, offering training and play opportunities for players of all ages. We have two fully equipped centres, one in Pembroke and one in Birkirkara. Send us an email on [email protected] or reach out to Mario on WhatsApp number +356 7959 1799 and we'll be able to guide you further.
Yes! The beauty of table tennis is that everyone can play this game and there's no age at which to start! In fact, we have players of all ages at our club, from 5 years up to over 70! Even people who have never held a racket in their life can give it a go.
That's absolutely up to you! Competition maybe exciting for some, but it may not be as fun for others. We have a number of players who come to our club to spar and train, without joining in the competition. And that is totally fine. On the other hand, for players who do wish to compete, we provide many opportunities for them to do so.