Table Tennis Training Centre in Pembroke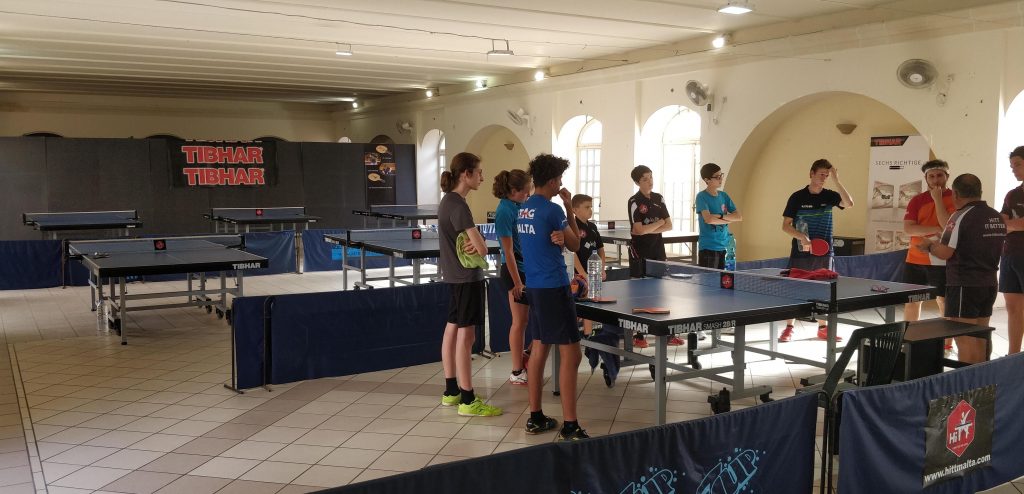 Our Pembroke table tennis training centre comprises over 600 square metres of space. The centre hosts two ITTF full size centre courts, plus 6 normal training courts. There is also a robot training court, a service training court and a multi-ball area. Set only minutes away from the crystal clear waters of Pembroke Pool swimming zone, our training facility is easy to reach, with ample parking all around.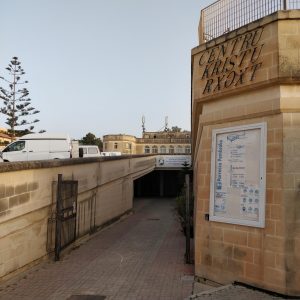 To reach our new training hall by bus you have multiple options:
Bus Route numbers 14 and 120 stop directly in front of our hall (Bus stop name 'Napuljun'). Bus Route numbers 13, 16, 103, 202, 212, 222, 225 and X1 all stop at the Pembroke Park & Ride which is only minutes away.
Address:
Ċentru Kristu Rxoxt
35, Triq G. Mitrovich
Pembroke
Google map location: https://goo.gl/maps/wu1YN8AdPFNnZmx58
Table Tennis Centre in the heart of Valletta
Our Valletta Table Tennis centre is right in the heart of Malta's capital city. You can find us at St Albert the Great College, Valletta (entrance from Old Bakery Street). Our hall is equipped with 8 table tennis tables. Furthermore, this table tennis centre has recently been refurbished to the highest standards.  For information on our training schedule click here.
About the St. Albert training facilities
300 sq metres of playing area

100 sq metres of fitness area
8 brand new Tibhar tables
Tibhar robot
Plyometric equipment
Facilities for workshops & seminars
Changing room
Restrooms
Tibhar shop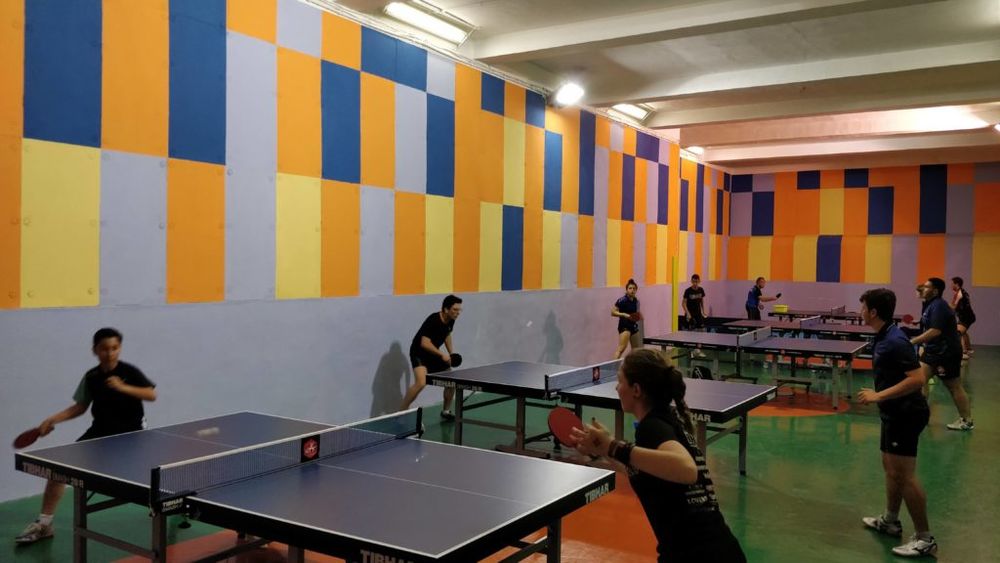 ---
About St Albert's College
Saint Albert the Great College is one of the oldest and best educational institutions in Malta. It has long been associated with the sport of table tennis. In fact, many of HiTT Academy's students have been (or still are) studying in this prestigious college.
Address: 160 Old Bakery Street Il-Belt Valletta, VLT 1457
Google map location: https://maps.app.goo.gl/GVEgBE1Q8ZTWMjnb9