Why should you choose Table Tennis?
Are you looking for a new sport for your children?
Something that will help them focus their energy and sharpen their minds?
Would you like your kids to make new friends in a safe environment?
If you answered yes to all the 3 questions above, then you're in the right place. Table Tennis is an ideal no-contact sport for children and adults alike, promoting healthy mental and physical development.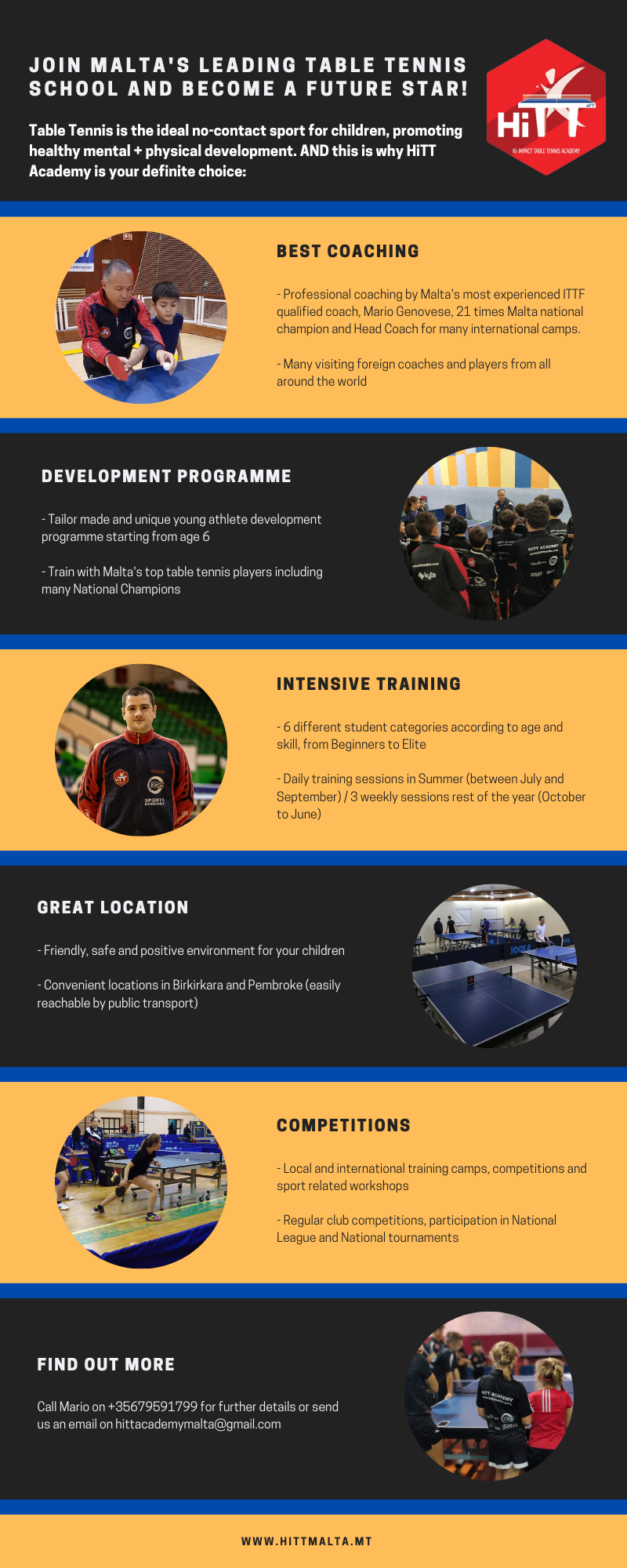 HiTT Academy offers training sessions for all age groups and all skill levels. In just six years, we have grown to be the most successful table tennis club in Malta, achieving an incredible success rate in national competitions by winning more than 80% of all Malta National titles.
Join us – Fill in the Registration Form
If you want to become part of our family or if you are interested in enrolling your child at HiTT Malta Table Tennis Academy please fill in the form below:
You can also download the HiTT Malta Table Tennis Academy registration form here:
Return it via email to: [email protected].
---
About HiTT Academy
HiTT Academy offers opportunities in local and international competitions, training camps and workshops. Our dedicated coaches provide professional advice to all levels of players from beginners to advanced. Learn more about us on https://hittmalta.mt/ or find us on Facebook.