As a table tennis club in Malta, we know that being part of a larger community of like-minded individuals helps us provide better opportunities for our members. Affiliates allow us to join with other organisations in the table tennis arena in order to be stronger together. HiTT Malta Table Tennis Academy is currently affiliated with:
Affiliate Partnership with STK Novi Sad (Serbia)
Since August 2021, HiTT Academy Malta signed a cooperation agreement with Serbian Table Tennis club STK Novi Sad. This partnership benefits players from both clubs, giving them a platform where knowledge and experiences can be exchanged while promoting improvement and player development.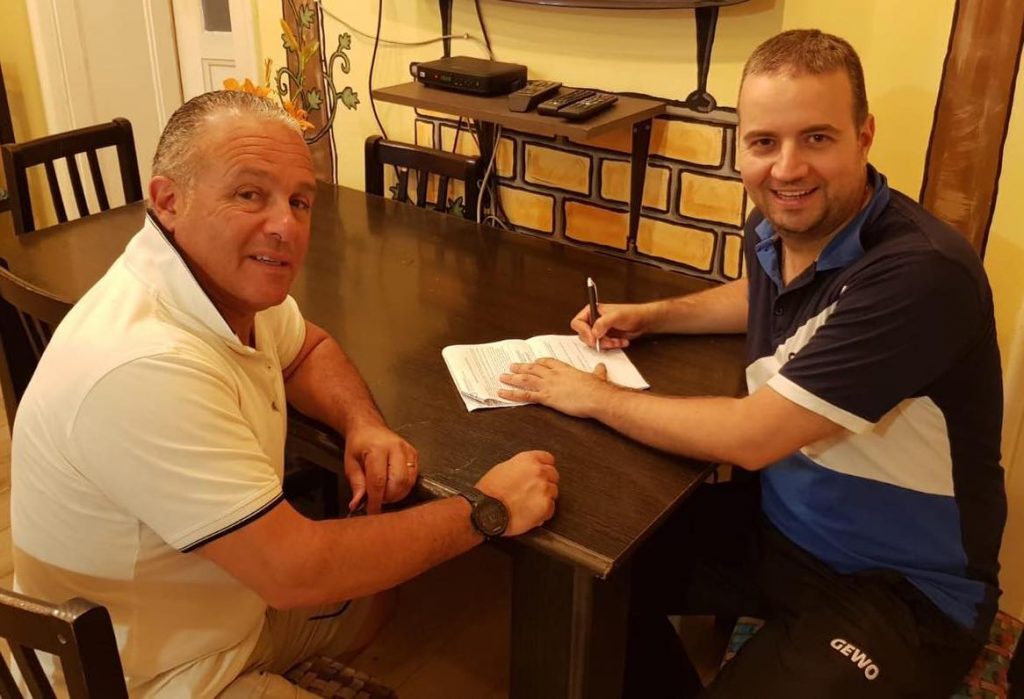 The bilateral agreement for cooperation between the two table tennis clubs was signed while our Head Coach was still in Serbia. Mario Genovese was recently appointed to lead the prestigious 2021 GEWO Training Camp.
What this agreement means to both clubs
This exciting agreement is intended to facilitate an exchange of coaches and players between the two countries. It will also boost knowledge and experience sharing for all involved, promoting innovation and holistic solutions in table tennis. The partnership will also enable the organisation of joint international projects such as training camps and competitions.
The announcement was made on the STK Novi Sad Facebook page on 21st June 2021.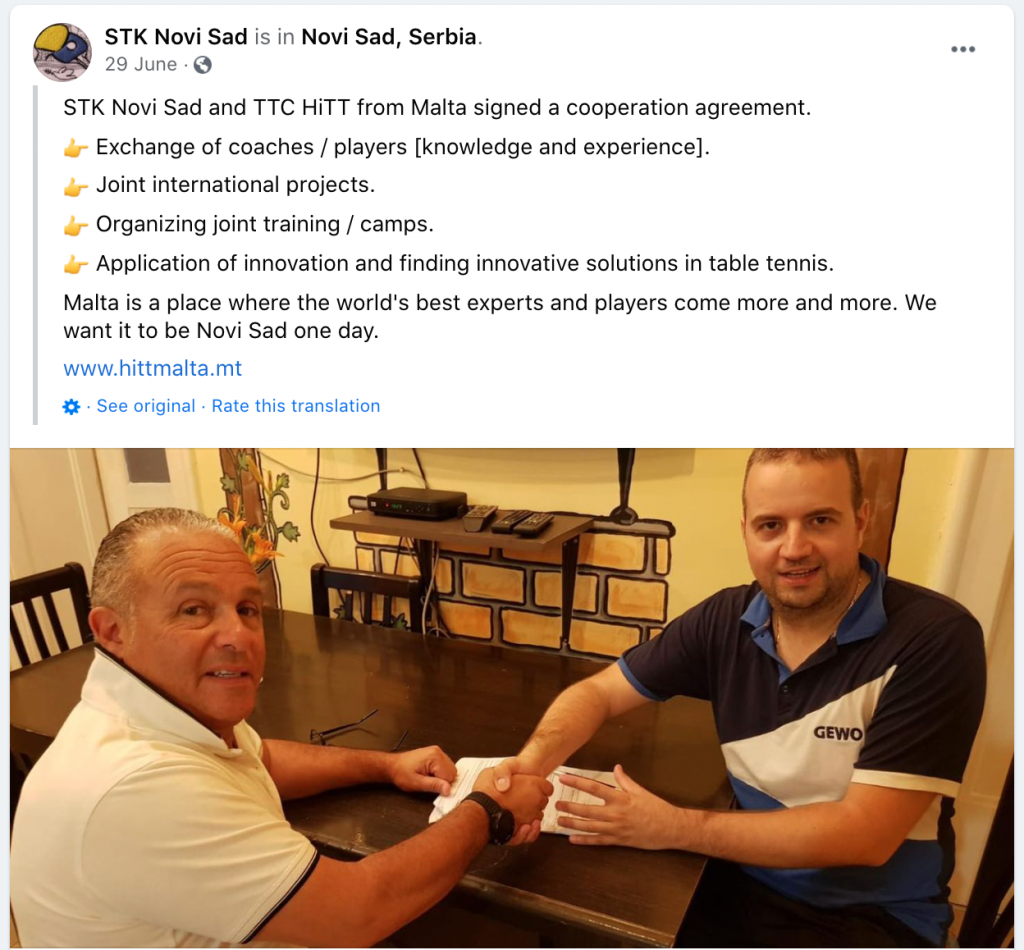 In his comment, Mario Genovese described the signing of this agreement as another milestone for HiTT Academy.
"Another milestone for HiTT Academy Malta. Thank you Dan (Fracile) and Novi Sad Table Tennis Club."
About HiTT Academy
HiTT Academy offers opportunities in local and international table tennis competitions, training camps and workshops. Our dedicated coaches provide professional advice to all levels of players from beginners to advanced. Learn more about us on https://hittmalta.mt/ or find us on Facebook.