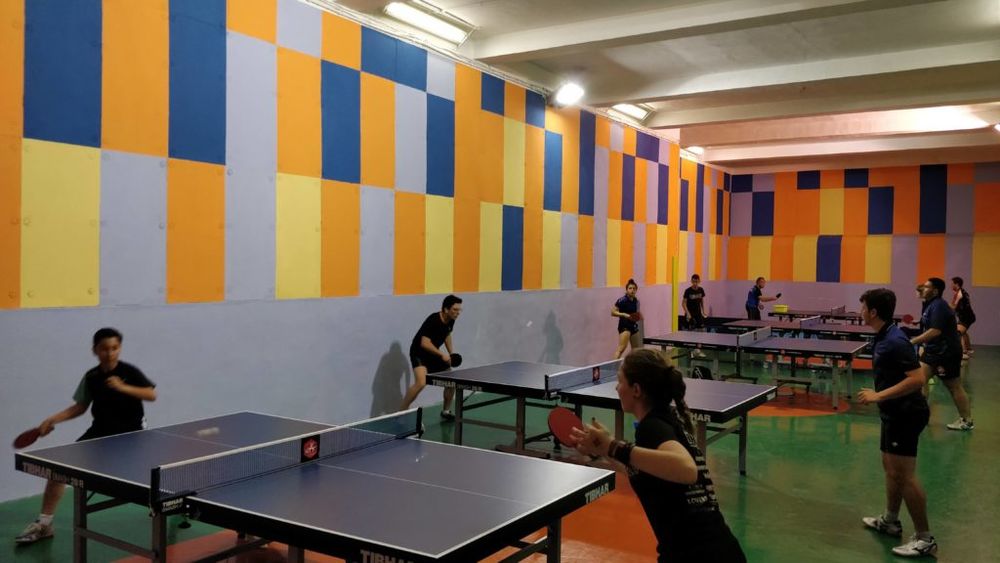 HiTT Malta Table Tennis Academy offers multiple training possibilities to cater both for the sport's beginner, as well as for the most keen table tennis athletes. With an extensive winter and summer schedule, individuals can opt to attend a number of training sessions during the week depending on one's commitment towards reaching excellence in table tennis.
HiTT's programs are based on fixed seasonal timetables which are occasionally supplemented with tournaments and training camps aimed at providing a complete training experience.
Winter Schedule
The below timetable is valid from October to June.
Tuesday
16.45 to 18.00 Beginners & Mini Cadets
18.00 to 19.30 Intermediate
19.30 to 21.00 Elite
Wednesday
18.00 to 21.00 HiTT League
Thursday
16.45 to 18.00 Beginners & Mini Cadets
18.00 to 19.30 Elite
19.30 to 21.00 HiTT Club (Adult hobby players)
Saturday
09.00 to 10.30 Beginners & Mini Cadets
10.30 to 12.30 Intermediate
12.30 to 14.00 Elite
Summer Schedule
The summer timetable is valid from July to September. More information about our Summer Training can be found here.
---
For further information contact us or follow us on facebook.