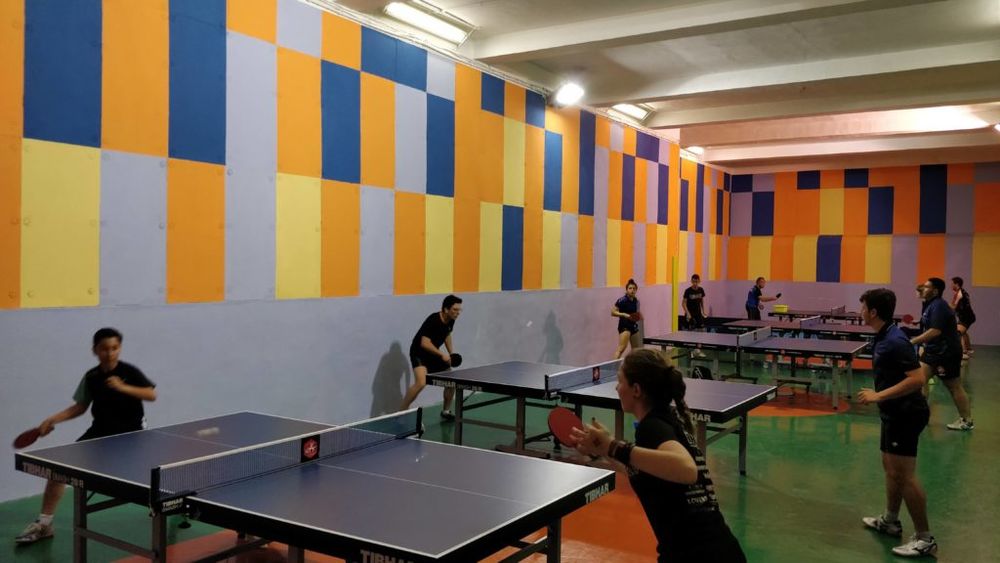 HiTT Malta Table Tennis Academy offers multiple training possibilities to cater both for the sport's beginner, as well as for the most keen table tennis athletes. With an extensive winter and summer schedule, individuals can opt to attend a number of training sessions during the week depending on one's commitment towards reaching excellence in table tennis.
HiTT's programs are based on fixed seasonal timetables which are occasionally supplemented with tournaments and training camps aimed at providing a complete training experience.
PEMBROKE – Summer Schedule Valid between 4th July and 17th September 2022
BEGINNERS ENTRY LEVEL
MINI CADETS, 1 STAR & 2 STAR
MONDAY 6.30pm–7.30pm
TUESDAY 10am–1pm
WEDNESDAY 10am–1pm
WEDNESDAY 5.00pm–6.00pm
THURSDAY 10am–1pm
THURSDAY 5.00pm–6.00pm
FRIDAY 10am–1pm
SATURDAY 9.00am–11.00am
3 STAR & ELITE
MONDAY 7.30pm to 9.00pm
TUESDAY (limited places) 10am–1pm
TUESDAY 6.00–8.00pm
WEDNESDAY (limited places) 10am–1pm
WEDNESDAY 6.00–8.00pm
THURSDAY (limited places) 10am–1pm
THURSDAY 6.00–8.00pm
SATURDAY 11.00am–1.00pm
Winter Schedule
Winter timetable is valid from October to June.
---
How to Join HiTT Academy
HiTT Academy offers training sessions for all age groups and all skill levels. In just six years, we have grown to be the most successful table tennis club in Malta, achieving an incredible success rate in national competitions by winning more than 80% of all Malta National titles.
A number of our elite players are now also playing in international leagues with a very positive track record.
If you want to become part of our family or if you are interested in enrolling your child at HiTT Malta Table Tennis Academy please fill in the application form.
For further information contact us or follow us on facebook.