HiTT Academy top-ranked player Gabriel Grixti won his first Men's Senior Singles National Champion title on Saturday 19th June 2022. The win came just 8 days before his 22nd birthday and 1 day after Gabriel and his twin brother Isaac managed to win another very important title, that of the Men's Seniors Doubles National Champions.
Gabriel Grixti's Journey to the Top
Gabriel Grixti has been at the top of Malta's table tennis scene for the past years, winning several national titles in junior categories, being ranked first in Malta for a number of consecutive months and also winning the National League four times in a row alongside teammates Isaac Grixti and Conrad Puli.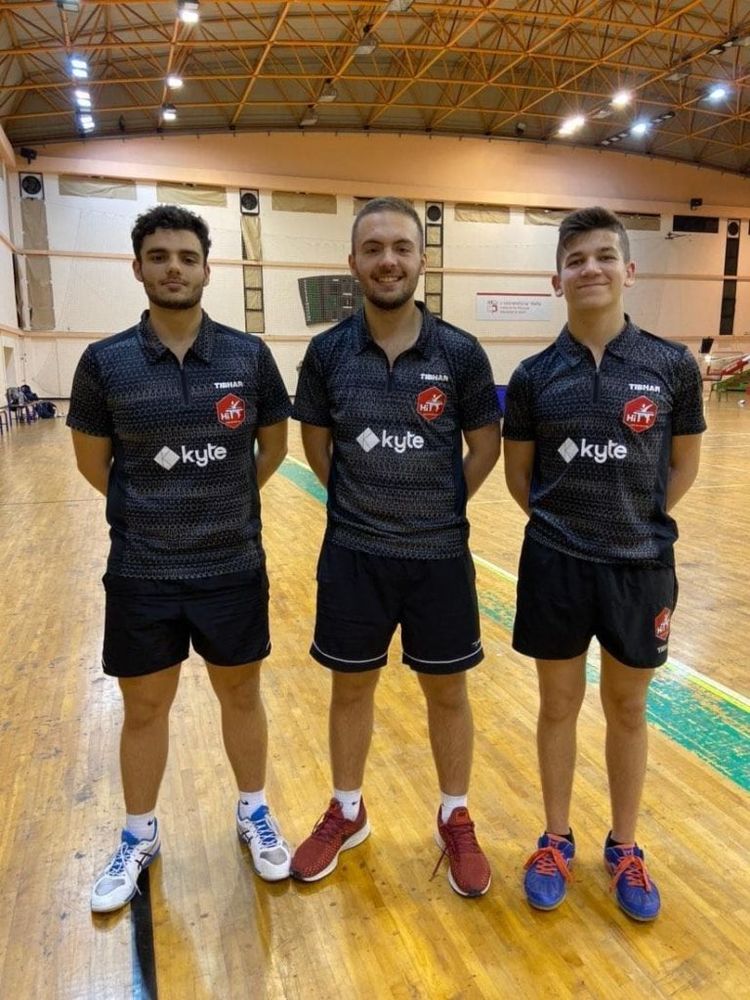 However, the Seniors National Title continued to elude him. This all changed on Saturday the 19th of June, during the National Championships 2022 organised by the Malta Table Tennis Association (MTTA). To reach his objective, Gabriel had to win against Daniel Bajada in the semi-final stage, and then beating former national champion Andrew Gambina in a spectacular final, with an end result of 4 sets to 2.
"Prior to these championships, I had managed to win all the titles that I have played for except 2. The senior singles title and the senior doubles title. This weekend I managed to complete the whole set winning the singles today and last Friday winning the men's doubles together with my brother Isaac!"

Gabriel Grixti, Seniors Table Tennis Champion 2022
The Hard Work Behind the Scenes
Currently reading for a Doctor of Medicine and Surgery at the University of Malta, Gabriel still managed to fit in enough time to train as hard as he could, aiming to grab hold of this very important national title. During season 2021/2022, Gabriel also started playing in the Italian league. He played in division B1 for TT Ausonia Enna, in Sicily, where he did incredibly well, winning 70% of his matches. These experiences have boosted his confidence and refined his skill at the table, enabling him to finally win the senior singles and the senior doubles titles.
The titles won by players Gabriel and Isaac Grixti signify a huge milestone for our academy. In fact, these are the first 2 senior titles won by HiTT Malta Table Tennis Academy.
HiTT Academy's Special ITX Training Program
Head Coach Mario Genovese formed HiTT Academy back in April 2013. He developed a special high-performance holistic training program called ITX Training System, aimed at the rapid development of young players. It is thanks to this special training that Gabriel managed to win so many titles at such a young age. And he is not the only one – in fact, HiTT Malta Table Tennis Academy won another 8 National titles and had 4 runner-up positions in the Malta Junior National Championships which took place between Friday 3rd June and Monday 6th June 2022. These continued successes are proof that the ITX system works, which is why Mario Genovese's coaching is currently in high demand both in Malta and abroad. In fact, he was recently appointed to lead high-profile international training camps in Serbia and India.
Summer Camp 2022 – 10 Weeks of Intensive Table Tennis Training
Currently, HiTT Academy is holding an intensive Summer Training program at its facilities in Pembroke. Players from 6 years and over can join up to 8 sessions every week until mid-September, learning from 3 top coaches with international experience and 4 assistant coaches, fitness instructor, mental trainer and stretching specialist.