Fantastic! It's time to brag because here at HiTT we're ultra proud of our junior players, who managed to win 8 National titles and 4 runner-up positions in this year's Malta Junior National Championships of table tennis.
Malta Junior National Championships 2022
The matches took place at the University Sports Complex in Tal-Qroqq over four days, between Friday 3rd June and Monday 6th June 2022. The MTTA organised a total of 16 events, with HiTT Academy junior players taking part in 14 of them. Despite the intense heat (temparatures already above 30 degress celsius all week), our table tennis players performed in all junior categories, showing the progress they made during long weeks of preparation.
Our coaching team was there at all times, watching, directing, coaching and pushing our players to play at their best.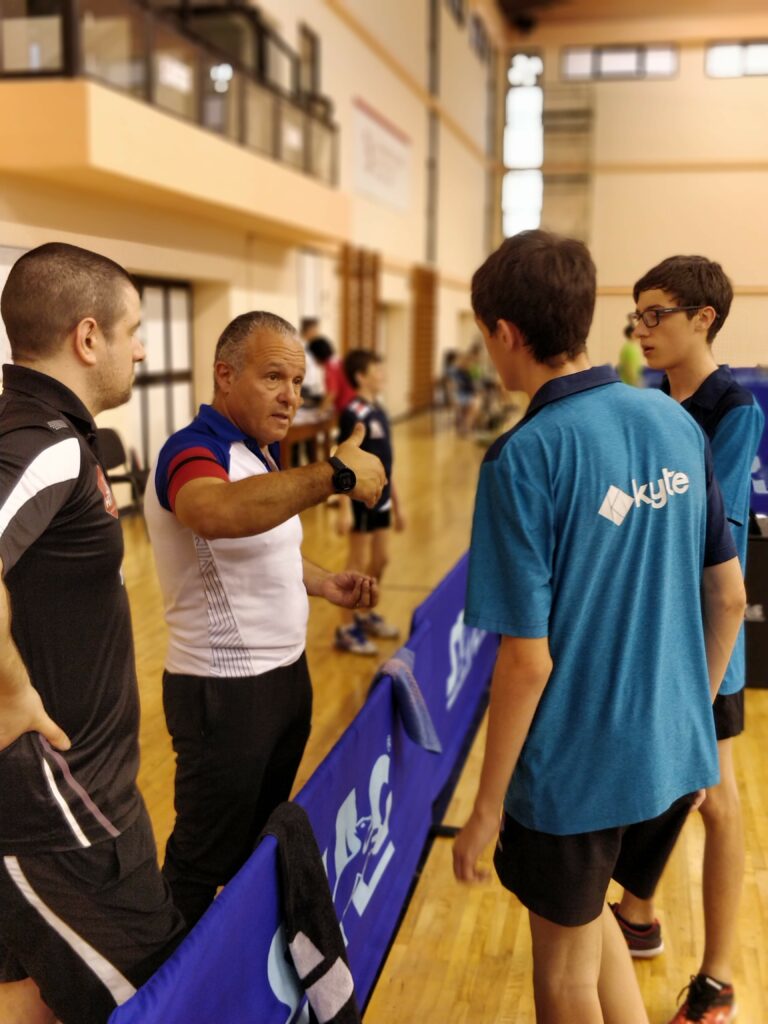 Summary of our junior medalists:
U11 Boys Singles – Danny Scicluna – WINNER!
U13 Girls Singles – Enya Ciantar – WINNER!
U13 Girls Singles – Julia Falzon – Runner-up
U15 Boys Singles – Luke Bonello – WINNER! 
U15 Open Doubles – Luke Bonello / Oli Ferrin Thorne (from MITTC) – WINNERS! 
U15 Mixed Doubles – Luke Bonello & Enya Ciantar – WINNERS!
U15 Girls Singles – Enya Ciantar – Runner-up
U19 Open Doubles – Luke Bonello & Conrad Puli – WINNERS!
U19 Boys Singles – Conrad Puli – Runner-up
U19 Mixed Doubles – Conrad Puli / Sabine Darmanin (from Topspin Academy) – WINNERS!
U21 Boys Doubles – Luke Bonello & Conrad Puli – WINNERS!
U21 Boys Singles – Conrad Puli – Runner-up