Applications are open for our comprehensive summer table tennis program!
Want to learn table tennis this summer? Or you're already a player but want to improve your skills? Join HiTT Malta Table Tennis Academy's Summer Training program which is open to everyone with an interest in table tennis. International players are welcome to join for any period of time.
The program runs between 4th July and 17th September, with sessions for different categories held every day of the week.
Send us an email on [email protected] and we will send you the application form with the available sessions.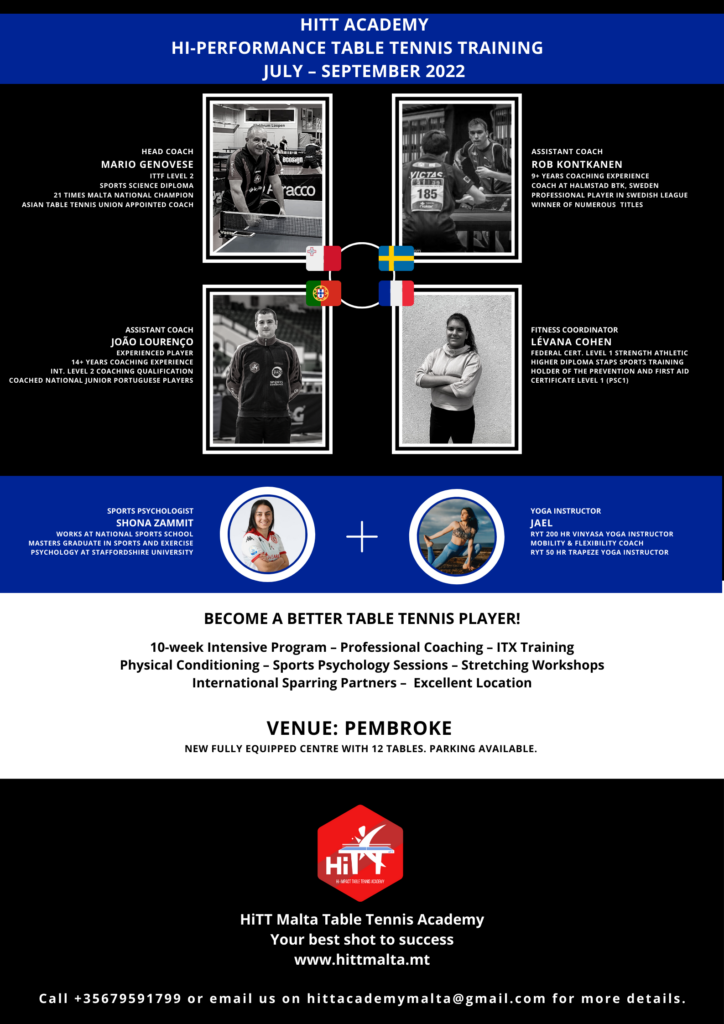 Summer table tennis sessions for everyone
Our Head Coach Mario Genovese will be leading the training and will be assisted by several assistant coaches. Apart from focusing on improving your game, we will also hold fitness sessions for all participants, a sports psychology workshop conducted by Shona Zammit and a time management session delivered by Mario. 
ADDITIONAL INFORMATION:
Interested? To apply: