Last Saturday 9th December we had it all. Happy faces, good food, live feeds from Sweden and Spain, Mario giving us a summary of all the important table tennis achievements of 2017 month by month, young table tennis students talking about their experience abroad, 177 awards presented to enthusiastic players, proud parents cheering their loved ones for their hard earned achievements. This was the HiTT Academy Annual Awards Night for 2017, and it was a smashing success.
The annual event, held at the Maritim Antonine Hotel in Mellieħa, is one of the highlights for our club. And this year was no exception. For a change, we left our gears and equipment behind and chilled out together to celebrate the incredible amount of table tennis events and huge successes we had in 2017. Like that time we claimed 14 out of 23 titles in the Malta Junior Championships.
More than just a club
But it was not just a celebration for the winners.
As Mario very well put it, HiTT Academy Malta is not just a club providing table tennis lessons. It's an academy that offers all its young (and not so young) members life coaching skills, as any good family has a duty to do. It was refreshing hearing parents saying how their children have applied knowledge they gained from table tennis training to other aspects of their lives with great success. Because coaching at HiTT Academy provides also strength of character, determination and motivation.
Award presentations for table tennis achievements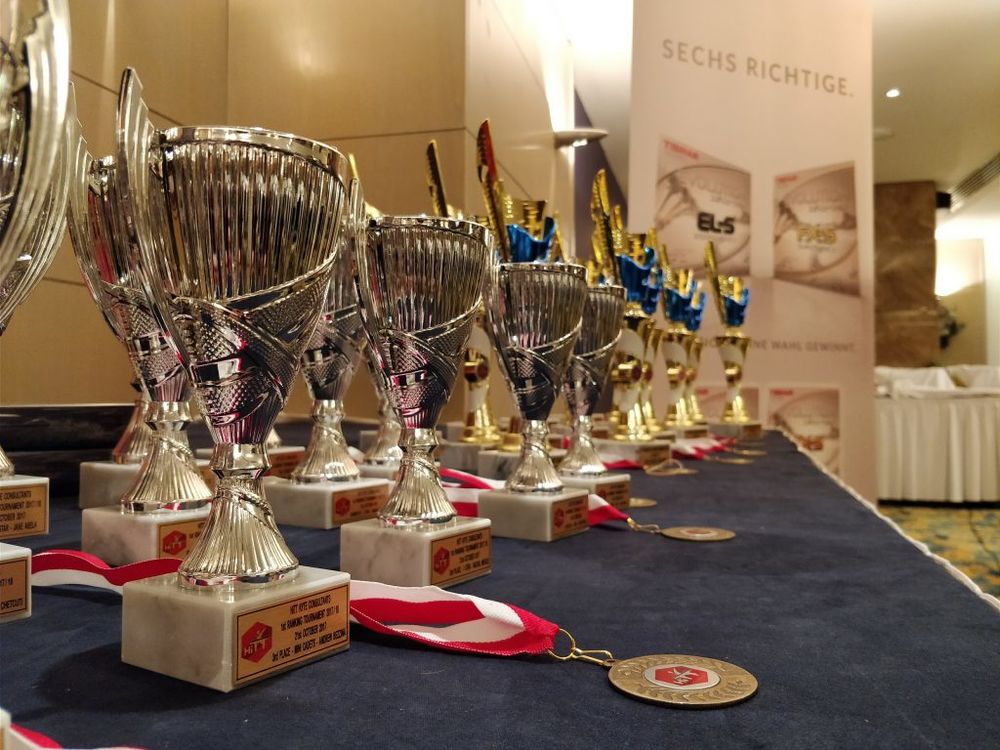 In between courses, awards were handed out to the proud players who worked hard all year. Therese and James talked to us from their home in Sweden and told us about their experience living and playing over there. We also spoke to Sascha who has relocated to Spain where she is now playing in the Spanish table tennis league. Rachel, Samuel, Jake, Nathan and Kira did an amazing presentation speaking about their experience in Greece earlier this year, where they attended a seven day training camp in Ioannina. Sean and Isaac gave us a brief overview of what they learned from their training camp in Holland last August and from overseas experiences in general.
And finally…
Thanks to all those who made it to the HiTT Academy Annual Awards Night 2017 and of course, thanks also to all our sponsors for their loyalty and support. Without them, none of the competitive events we hold throughout the year would be possible.
Wishing everyone a great Christmas and an even greater 2018!
---
Join us for a 30 hour table tennis marathon for charity between Saturday 16th and Sunday 17th December 2017. Read more here.