After the recent success obtained by HiTT Academy Players in the Junior National Championships 2022, where we managed to win a total of 12 medals, it was time for our senior players to step into the arena. The Malta Senior National Table Tennis Championships 2022 were orgnised by the Malta Table Tennis Association and took place between Friday 16th June and Monday 19th June at the University Sports Complex in Tal-Qroqq – four days of intense emotions and table tennis thrills.
For HiTT Academy, it was a huge success, with our players bringing home 3 gold and 1 silver from four different events.
Gabriel Grixti is Malta's Senior National Champion 2022!
Gabriel Grixti finally managed to grab hold of the Malta National Singles 2022 title which has eluded him for some time now. He has been at the top of Malta's table tennis scene for the past years, and his eyes were fixed on this very important national title.
To reach his objective, Gabriel had to win against Daniel Bajada in the semi-final stage, and then beating former national champion Andrew Gambina in a spectacular final.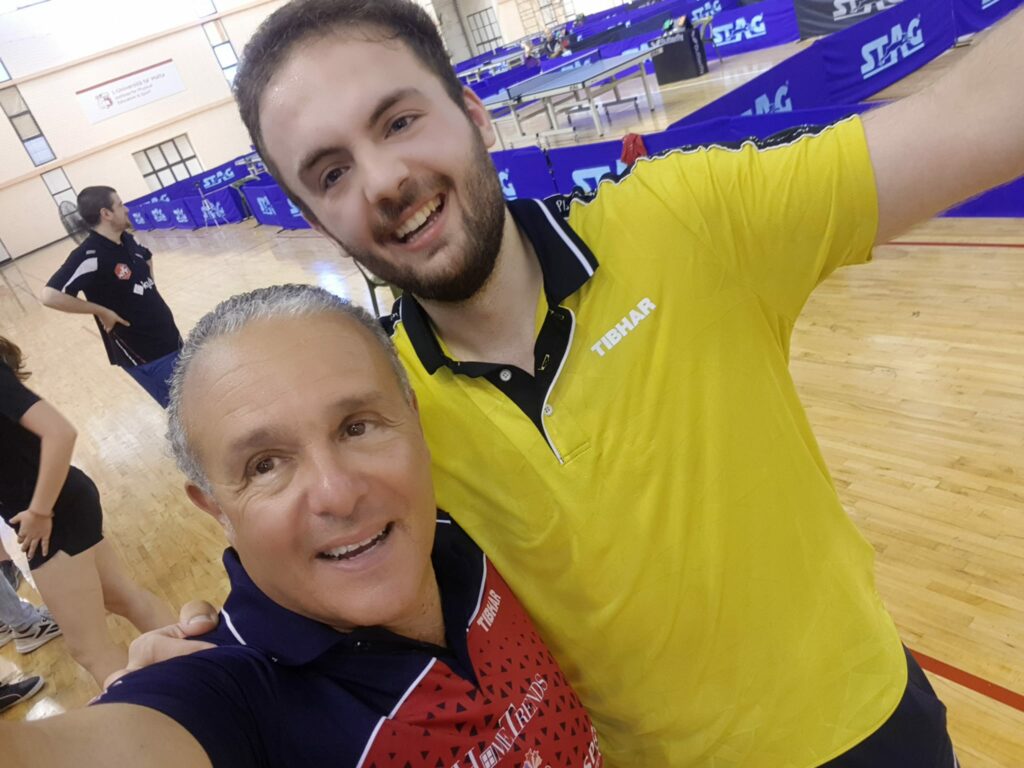 Prior to these championships, I had managed to win all the titles that I have played for except 2. The senior singles title and the senior doubles title. This weekend I managed to complete the whole set winning the singles today and last friday winning the mens doubles together with my brother Isaac Grixti!

Gabriel Grixti
Earlier this year, Gabriel's team won the National League 1st Division, a title shared with his brother Isaac and teammate Conrad Puli. Apart from this, Gabriel started playing in B1 Italian league last year. He plays for TT Ausonia Enna, in Sicily, and has been doing incredibly well, winning 70% of his matches in B1 in Italy in his first year. These experiences have boosted his confidence and refined his skill at the table, enabling him to finally win the senior singles and the senior doubles title.
Isaac & Gabriel Grixti are Malta's National Champions 2022 in Senior Men's Doubles!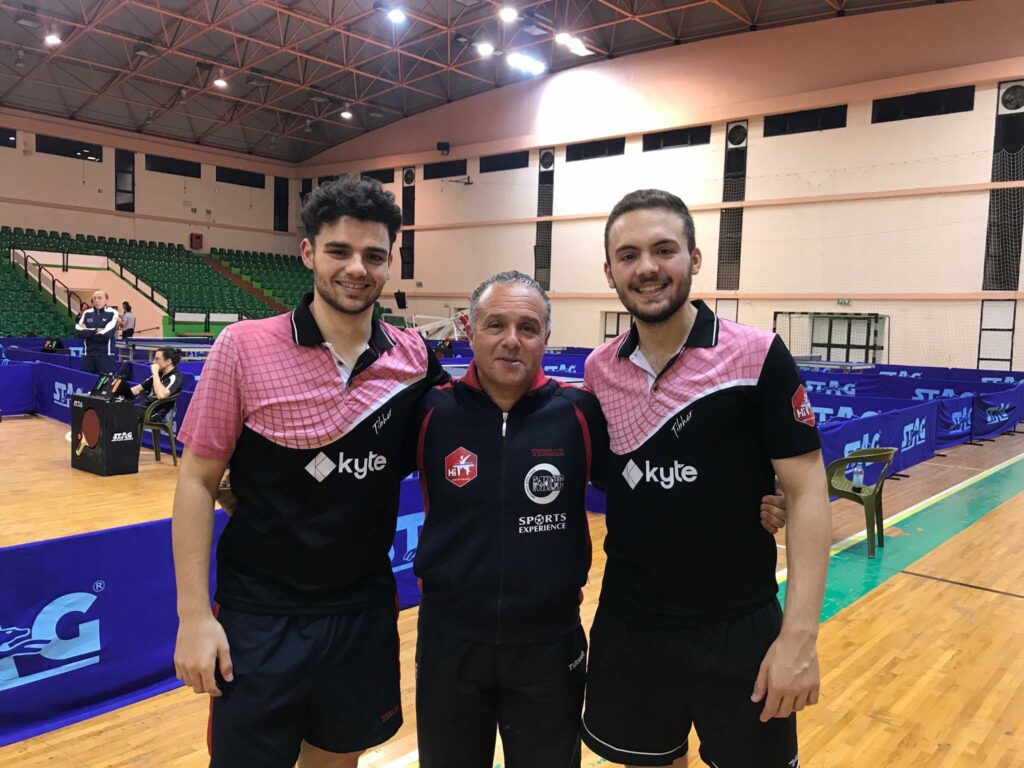 Gabriel & Isaac Grixti won the Men's Doubles title in this year's Malta National Championships. This is their first national championship senior doubles title and to get hold of it they had to fight through to the last match, meeting Andrew Gambina & James Vella Vidal in the final.
Mario Genovese is Malta's Veteran National Champion 2022!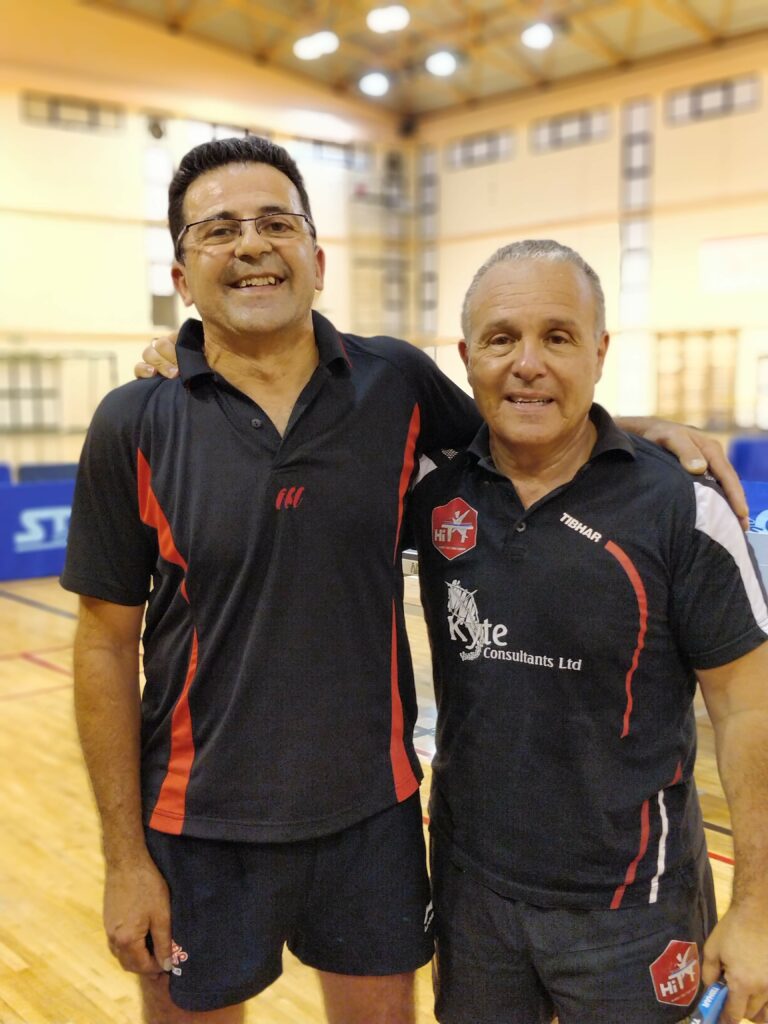 The 3rd gold medal for HiTT Academy was won by the man himself, our Head Coach Mario Genovese. After spending three intense days coaching his players in every category, Mario finally took his place at the table to compete in the Veterans Category of the Malta National Championships 2022. He met Leslie Bajada in an exciting final that Mario won 3 sets to 1.
Sascha Genovese wins Silver in Ladies Doubles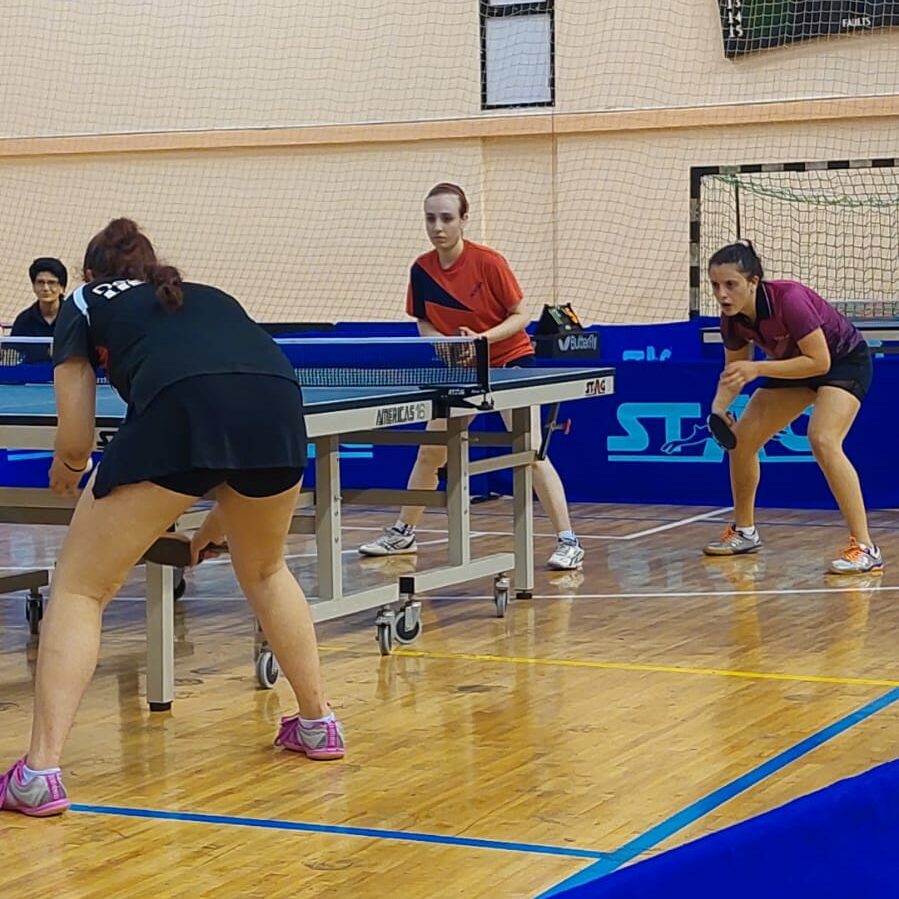 Sascha Genovese teamed up with Jessica Pace (Sharpshot Academy) to play for the Ladies Doubles title, They made it to the final, playing really well, but lost to James Vella Vidal & Anthea Cutajar, thus bringing home the silver.
About HiTT Academy
HiTT Academy offers opportunities in local and international table tennis competitions, training camps and workshops. Our dedicated coaches provide professional advice to all levels of players from beginners to advanced. Learn more about us on https://hittmalta.mt/ or find us on Facebook.