Every year, HiTT Academy recognises the efforts and achievements made by all players throughout the year. Each and every player is awarded for their various talents, dedication, willingness to improve, team building efforts and motivation to succeed.
The HiTT Academy Awards 2017
A total of 17 awards were presented on the night of the annual dinner that was this year held on the 9th December. There were 4 nominations for each award with the winners announced on the night. Although one must choose a winner of each award, HiTT Academy coaches Katia and Mario pointed out that all of the nominees have actually excelled in the category they were nominated for and so they are all winners… but one must eventually choose an overall winner.
These are the nominees and winners in each category:
Best Improved Under 11
Nominees: Andre Cini, Dave Barbara Speranza, Julian Mifsud and Luke Bonello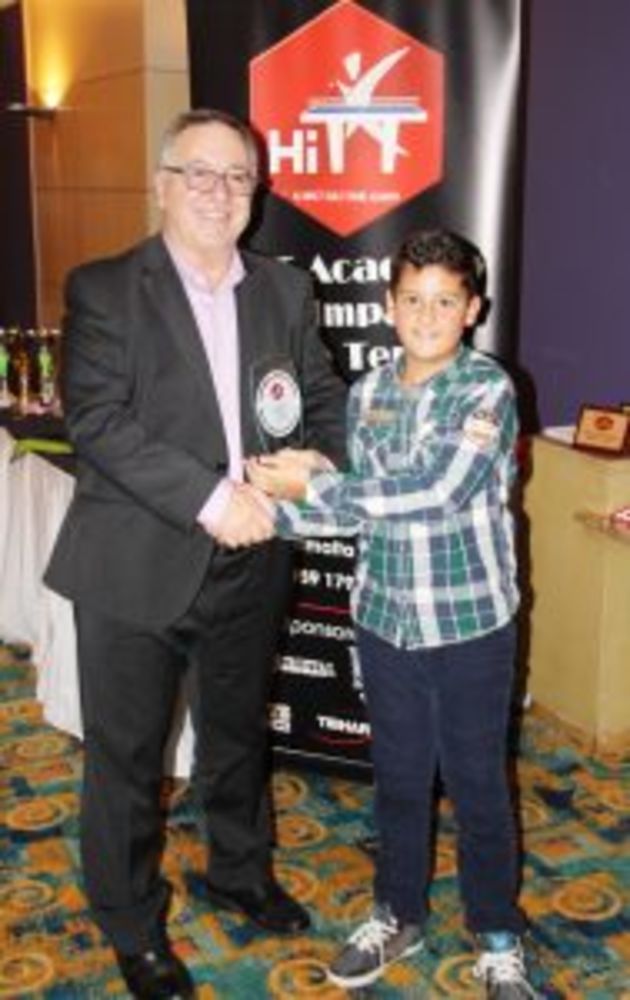 Best Improved Under 13
Nominees: Eric Fizio, Jake Darmanin, Oscar Lutterbeck and Rachel Mifsud
Best Improved Under 15
Nominees: Kira Axiaq, Malcolm Debono, and Sean Debono
Best Improved Under 18
Nominees: Andrew Catania, Liam Wells, Samuel Cutajar and Wayne Falzon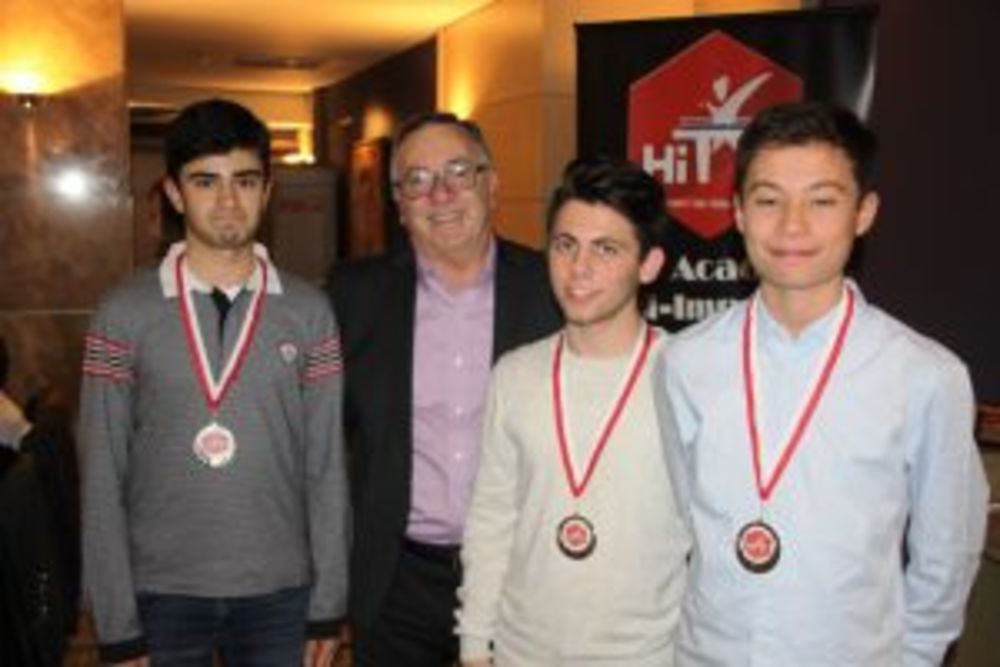 Winner in this category was Liam Wells who could not be present on the night.
Best Improved Under 21
Nominees: Gabriel Grixti, Isaac Darmanin, Isaac Grixti and Sascha Genovese
Best Improved Girl
Nominees: Kira Axiaq, Rachel Mifsud, Sarah Cutajar and Sascha Genovese
Best Improved HiTT Mini Cadet
Nominees: Andrew Bezzina, Dean Chetcuti, Matthias Drago and Sam Muscat
Best Improved HiTT 1 Star Player
Nominees: Jeremy Cordina, Mattija Caruana, Nathan Vella and Wayne Falzon
Best Improved HiTT 2 Star Player
Nominees: Daniel Vella Clark, Malcolm Debono, Samuel Cutajar and Sean Debono
Best Improved HiTT Elite Player
Nominees: Andrew Catania, Gabriel Grixti, Liam Wells and Sascha Genovese
Most Dedicated HiTT Student
Nominees: Paul Cordina, Rachel Mifsud, Samuel Cutajar and Wayne Falzon
Most Dedicated HiTT Club Player
Nominees: Charles Sciavone, John Bonello, Kyle Pullicino andNeville Cutajar
HiTT Team Building Award
Nominees: Jake Abela, John Bonello, Peter Bezzina and Sean Debono
Star of the Future Award
Nominees: Aidan Caruana, Mattija Caruana, Oscar Lutterbeck and Owen Attard
Mini Star of the Future Award
Nominees: Nigel Mifsud, Cole Owens, Gabriel Preca and Nicolo Tufigno
Best Effort HiTT Mini Cadet
Nominees: Eric Fizio, Julian Mifsud, Luca Deguara and Michael Preca
Sports Experience Special Award
Nominees: Jake Abela, Liam Wells, Paul Cordina and Sascha Genovese