It's been nearly 3 months since lockdown measures cut short all local table tennis activities. It's also been nearly 3 months from the time HiTT Academy launched its online training platform. Since then, saying that a lot has happened would be an understatement.
We've asked our Head Coach Mario Genovese to tell us the story behind his super-successful online table tennis training programme, what motivated him to try this approach and what are his plans for the immediate future.
Over a couple of virtual sessions, Mario told us how on Sunday 1st March, he was listening to BBC World and heard about the worsening Covid-19 situation. Like many other listeners, Mario felt that this global nightmare was getting bigger and closer, and he started wondering what he could do if his students were suddenly stopped from their regular training sessions. By 5am next morning, he was up on his laptop, scheming and devising a structure that would try to manage to keep his students active via online sessions if this had to happen.
He went further and studied all that goes on with long-distance sessions in different sports and set about devising a plan that could be implemented in a few weeks.
"At that point, I was thinking that a lockdown would happen sometime in the next months or so, and not anytime soon. Therefore, in the first days of research, there did not seem to be an incredible urgency. That all changed when one day I switch on the Italian RAI TV channel and hear the word pandemic being mentioned for the first time."
The tragic situation in Italy pushed Mario to work harder on his contingency plan.
"Immediately, I started working on a rapid plan to put things into practice, and by the 17th March I kicked off a meticulous program that covered not only the essential skills to survive as an athlete, but all those items that one would need to keep in place in order to stay in a good table tennis shape, without being at the table."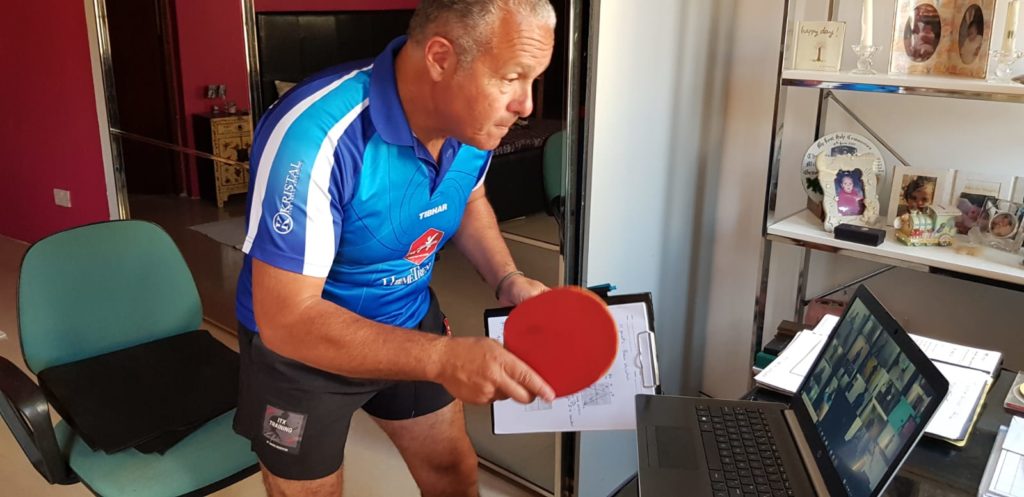 Mario's plan saved the day for HiTT Academy players who have been active since day one of the partial lockdown in Malta. He started holding 3 weekly sessions that focused on serious technical programs, strategic fitness and above all mental training in preparation for what's to come. HiTT Academy players have been through more than 30 sessions now, including special events with international guest coaches and also one to one sessions.
And then suddenly, Mario started receiving requests to hold similar session from all over the globe…
From local to international in a zoom
Since then, Mario has come a long way, becoming one of the leading table tennis online coaches on the International circuit and now handling just over 200 players from different parts of the world. Among them are the National Teams for Sri Lanka, Bangladesh, Maldives, Nepal and top players from India plus a number of Indian clubs. He's also handling clubs in Holland, Serbia and other European clubs and players.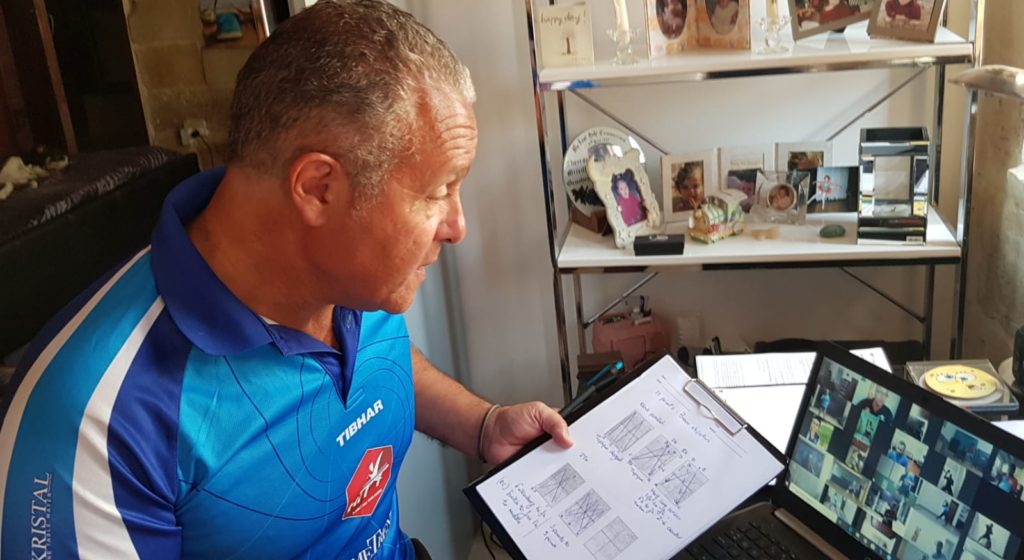 "The program not only takes a holistic view of the needs of players that are restricted to use tables, but also for those that have the facility but are eager to delve deeper and up their level during this restrictive period."
He has also coordinated a programme that links his innovative ITX Training system to the online session, incorporating also a 'visual to virtual' window that immerses the student into a proper training environment. This gives the proper simulation for getting back on the table in the best of shape.
But what about the future? Many are saying that the coronavirus will leave behind big changes in many everyday things. What will change for Mario?
"The plan is to continue with these sessions even during the so-called normal periods. I already have contracts in place for the sessions to continue after the Coronavirus pandemic is over."
Meanwhile at HiTT Academy we're busy preparing for the Summer Camp 2020
With the Covid-19 situation in Malta becoming less critical, the Health Authorities have started easing restrictions across the board and it looks like we'll be able to get back behind the racket by the end of June.
With these promising news, we've launched our summer training programme. This year, summer training starts on 6th July and ends on 12th September. We have also confirmed the participation of coach Ana Nikoiani who shall be joining us next month. She'll be coaching side by side with our Head Coach Mario Genovese and they will be assisted by Sascha Genovese.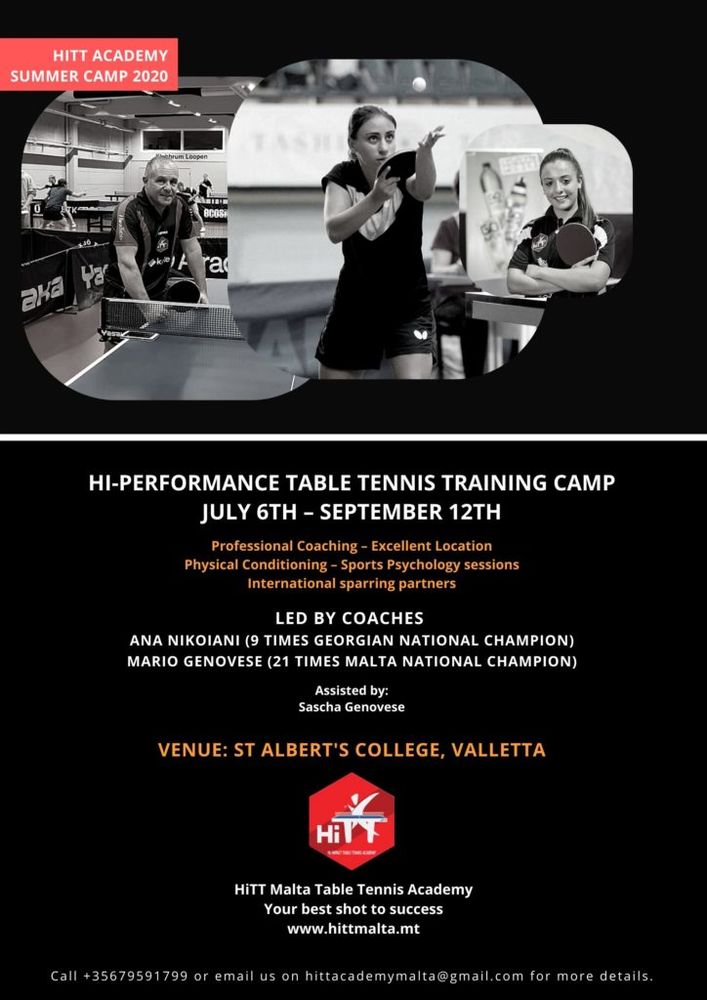 Apart from focusing on improving the student's game, we will also hold fitness sessions for all participants and a sports psychology workshop conducted by Mario.
For more information, send us an email on [email protected] or call Mario on +35679591799.