1 Silver, 2 Bronze medals and great performances all around for Maltese table tennis players in the 1st Malta International Table Tennis Tournament organised by the MTTA.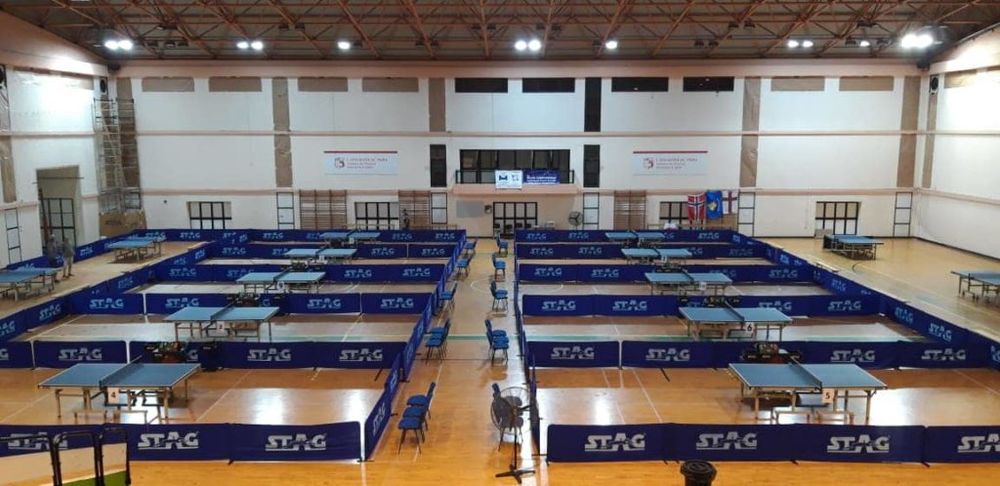 Between Thursday 12th September and Sunday 15th September, a selection of Maltese players from all Academies banded together to represent our country in a competition that saw Juniors and Cadets from 8 nations battle it out at the University Sports Complex in Tal-Qroqq. And what a tournament that was!
Impeccably organised to the finer details, this historical event turned out to be a huge success for Malta and for Maltese table tennis as well.
2 Day Training Camp before start of games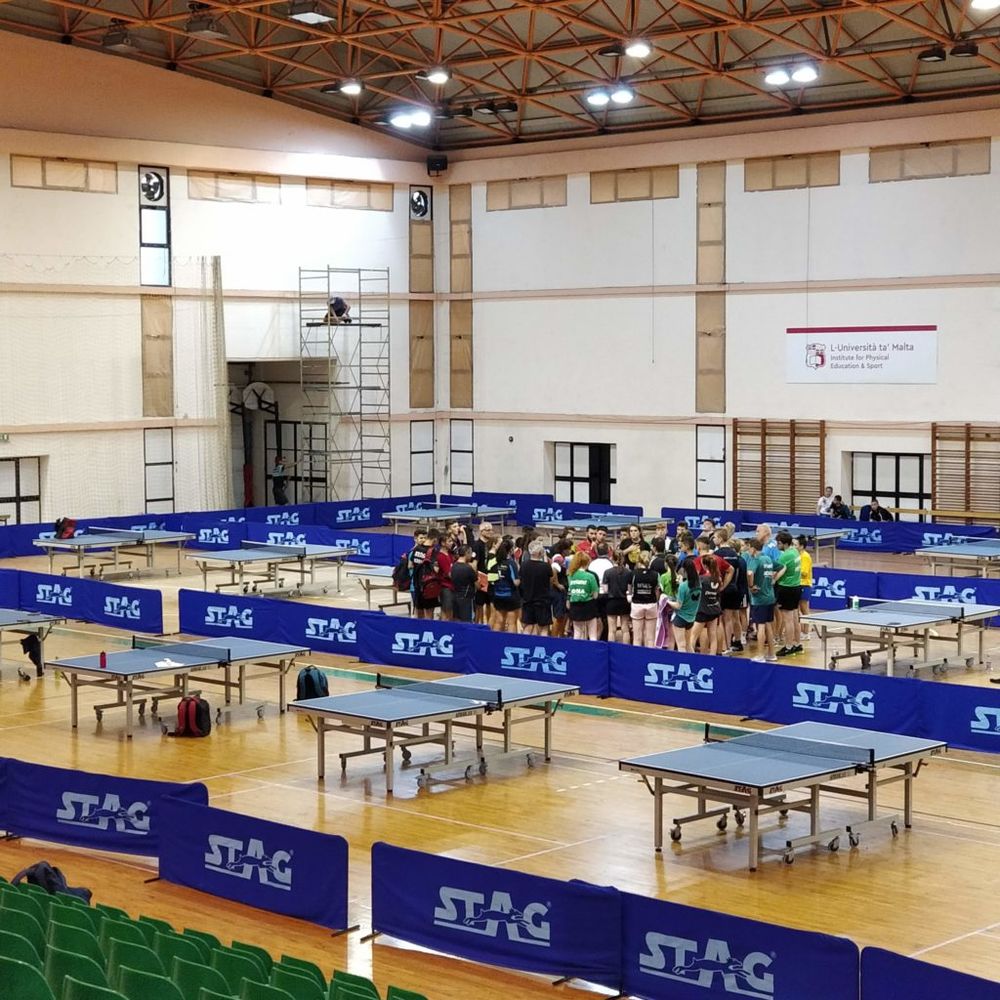 Before the start of the tournament, former ETTU Competition Manager Roman Plese and Maltese National Association coaches organised a 2-day intensive training camp. This was open to all the participating nations, and also to selected players from all Maltese academies.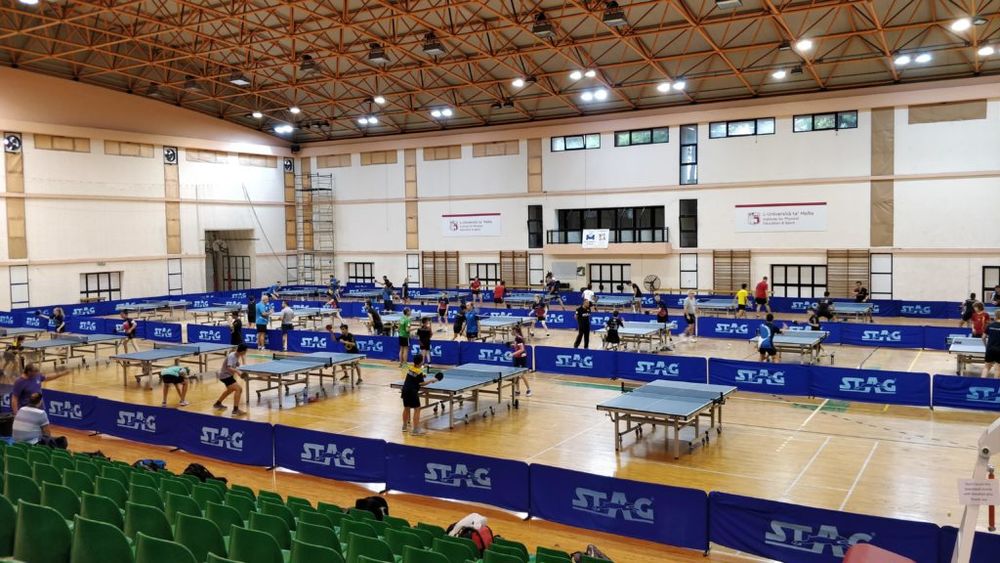 Malta's Coaching Team
The Malta National Coaching team was composed of 4 very skilled and experienced Maltese coaches, each one of them being assigned to a particular category:
Mario Genovese (HiTT Malta), assigned to the Malta Cadet Boys
Johanna Grech (MITTC), assigned to the Malta Cadet Girls
David Pace (Sharp Shot), assigned to the Malta Junior Boys
Edward Baldacchino (Top Spin), assigned to the Malta Junior Girls
Malta's Players
The Maltese Junior and Cadet contingent was composed from 4 teams and 10 players in total:
Malta Boys Juniors Team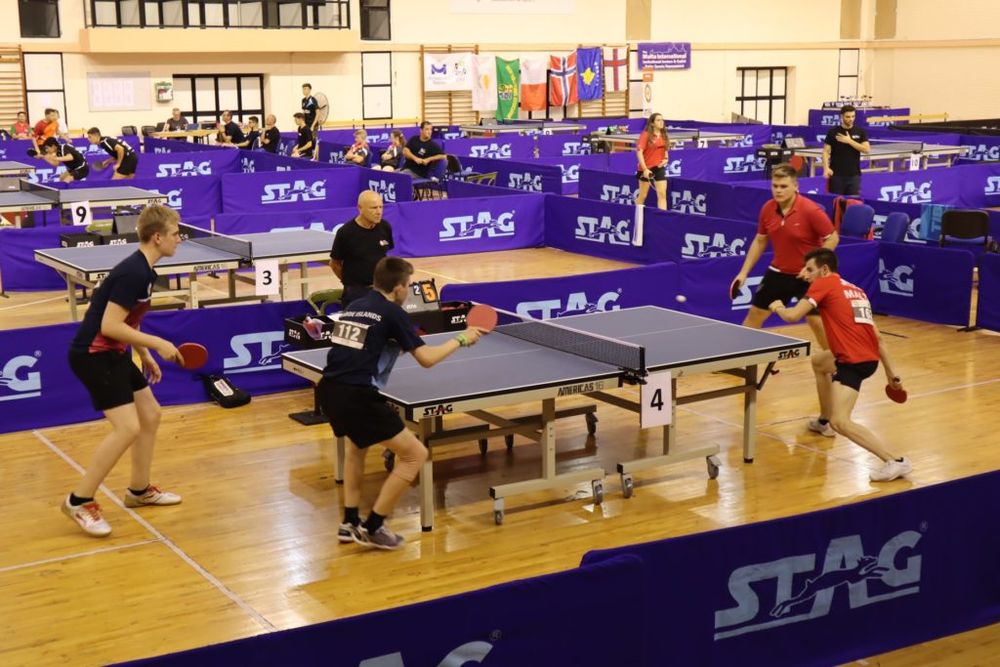 Sasha Pace (Sharp Shot)
Aidan Dwight Mallia (MITTC)
Malta Girls Cadet Team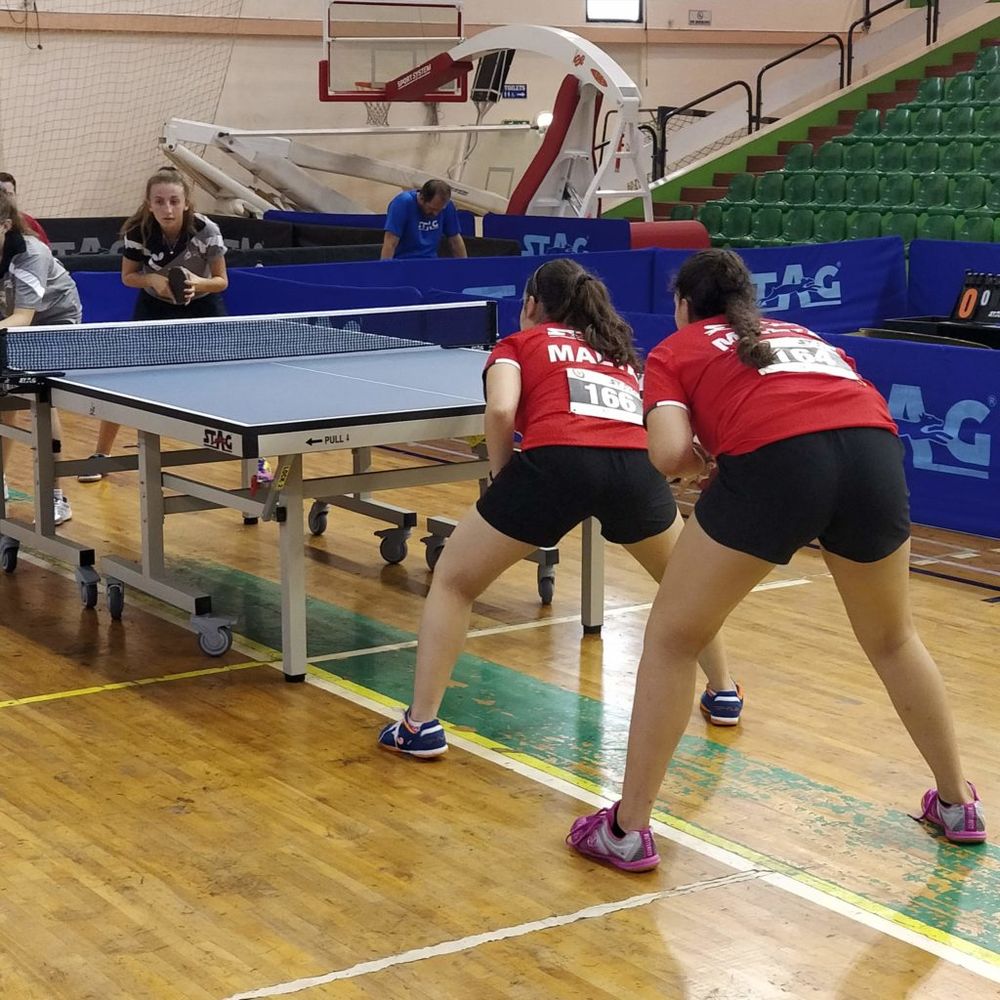 Rachel Mifsud (MTTK)
Anthea Cutajar (MITTC)
Sabine Darmanin (Top Spin)
Malta Boys Cadet Team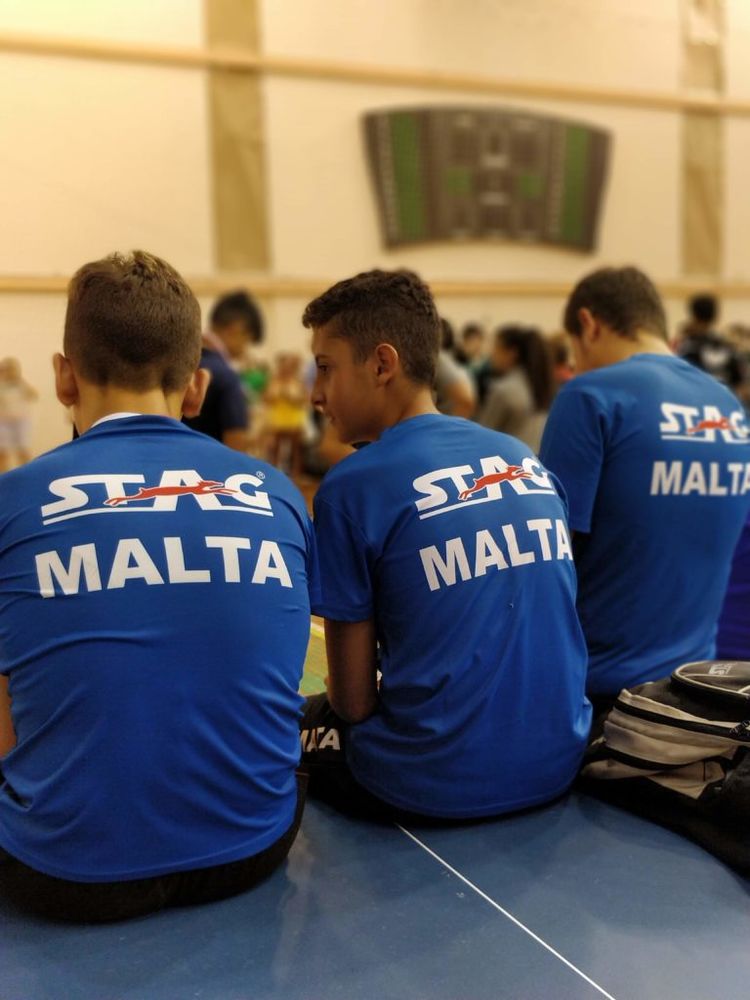 Conrad Puli (HiTT Malta)
Sean Debono (HiTT Malta)
Luke Bonello (HiTT Malta)
Malta Girls Juniors Team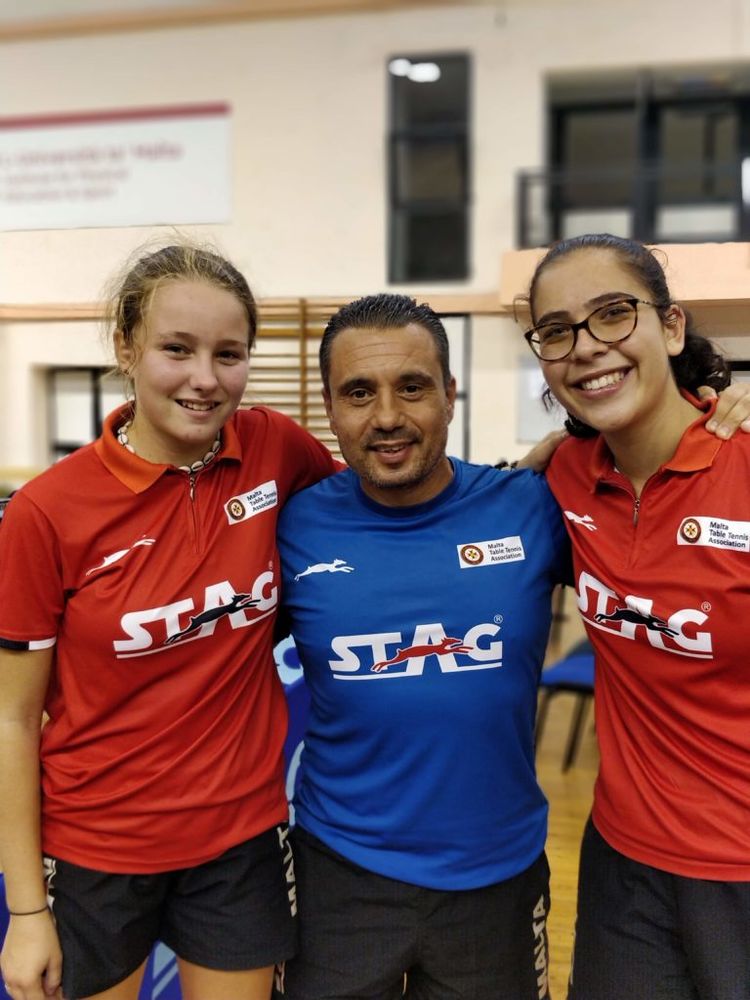 May Zahra (Top Spin)
Kira Axiaq (HiTT Malta)
The Malta International Table Tennis Tournament 2019 format
The 2019 Malta International Tournament had 2 major events – a Teams Event and a Singles Event. In total, there were 278 matches played, all supervised under the watchful eyes of a team of dedicated MTTA Umpires, all of them volunteers.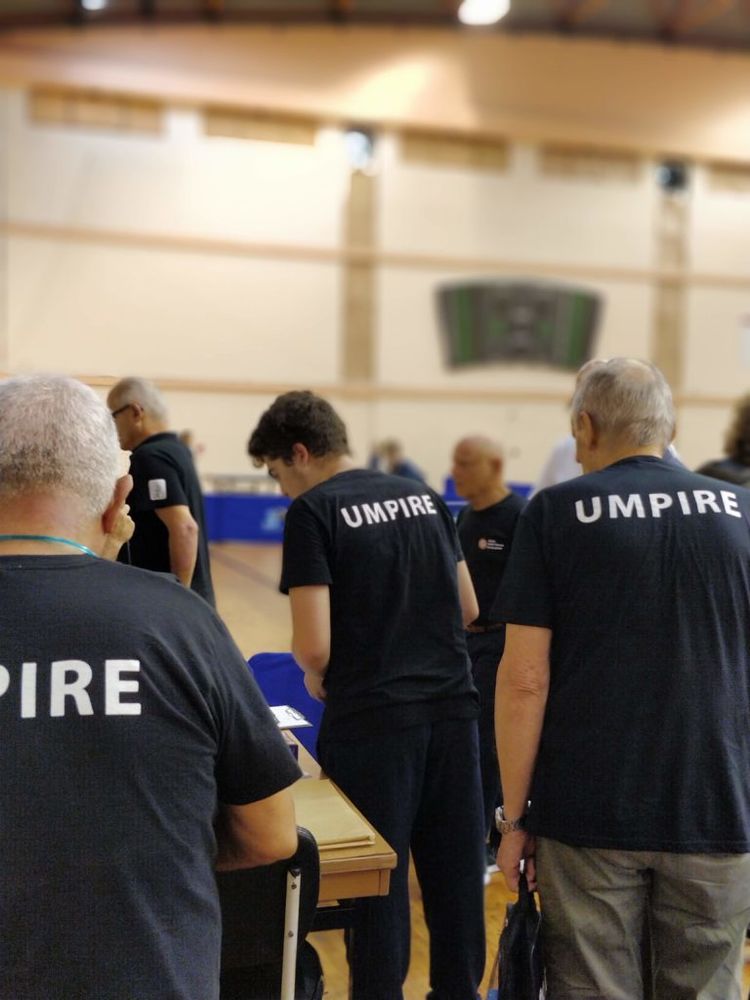 Cadets and Juniors Team Events
The Teams Event was played between Thursday and Friday, with some playoffs and finals played on Saturday. Teams were composed from 2 players from each nation (both Cadets and Juniors categories). According to the random draws, 2 teams faced each other playing a best out of 5 – the first team to reach 3 was the winner. The format consisted of 2 single matches, 1 doubles and 2 more singles matches, all of them with a total of up to 5 sets.
Cadets and Juniors Singles Events
The Singles Event started early on Saturday and concluded on Sunday afternoon. Here players were drawn in groups in their respective categories. Players that managed to grab the 1st and 2nd places in the group made it to the quarter finals. The rest of the players entered a playoffs round.
Great results for Maltese Players in the 2019 Malta International Tournament
We saw brilliant performances all around by all Maltese players in the tournament. Some made it to the podium, some did not, but each single one of them gave their best and made Malta proud.
Here at HiTT we're particularly proud of our 4 players participating in the tournament. The Cadet Boys Team, made up of 3 HiTT Malta Table Tennis Academy players, managed to obtain fantastic results.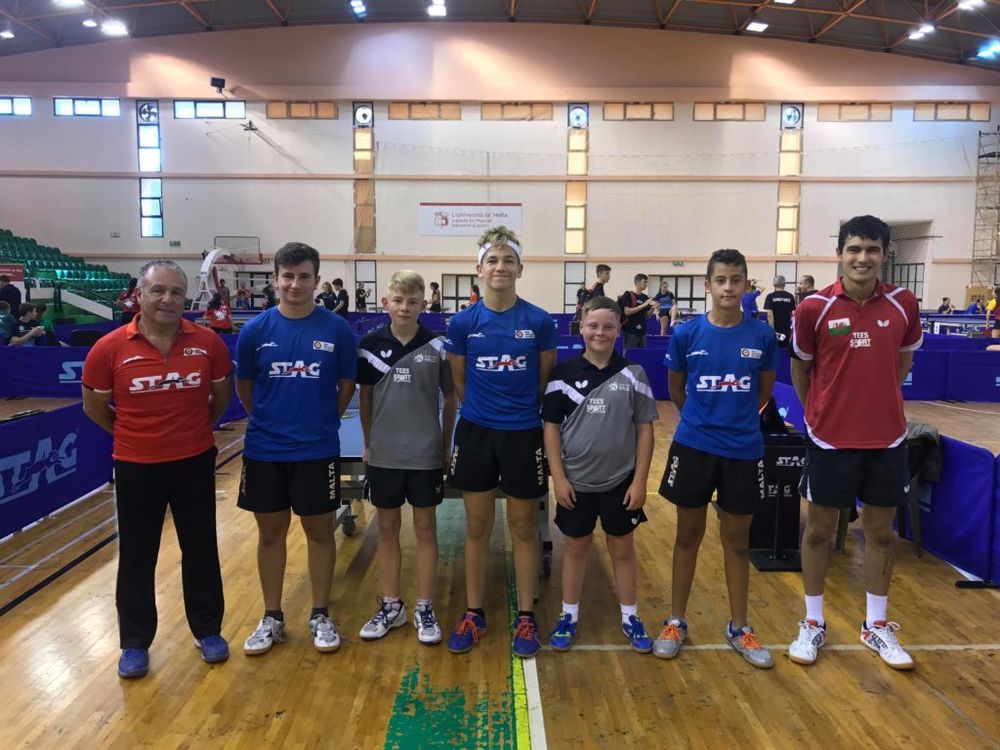 Conrad Puli came very close to the gold, snatching a well deserved 2nd place in the singles event, with Sean Debono ending in 5th place and Luke Bonello in 8th out of a total of 18 players. As a team, they also got the Bronze medal.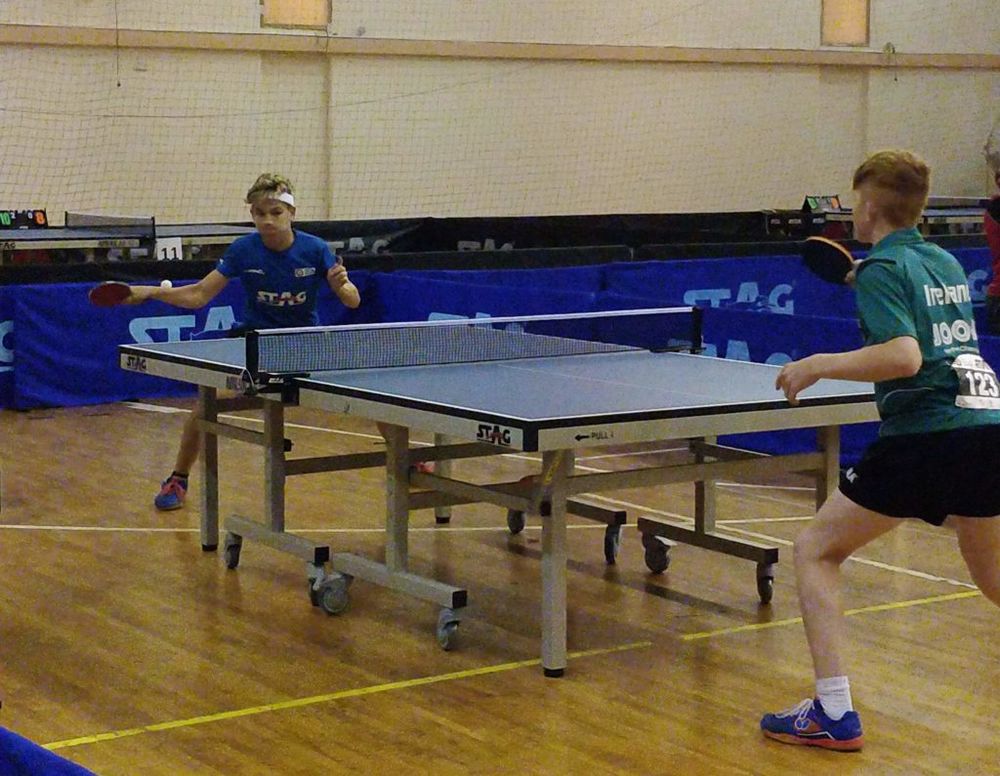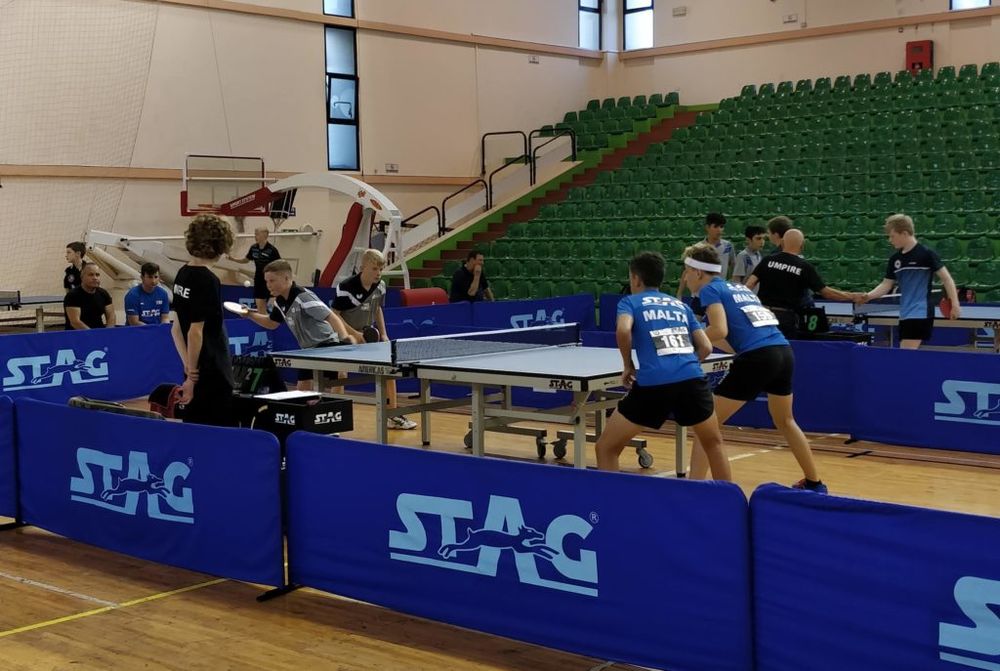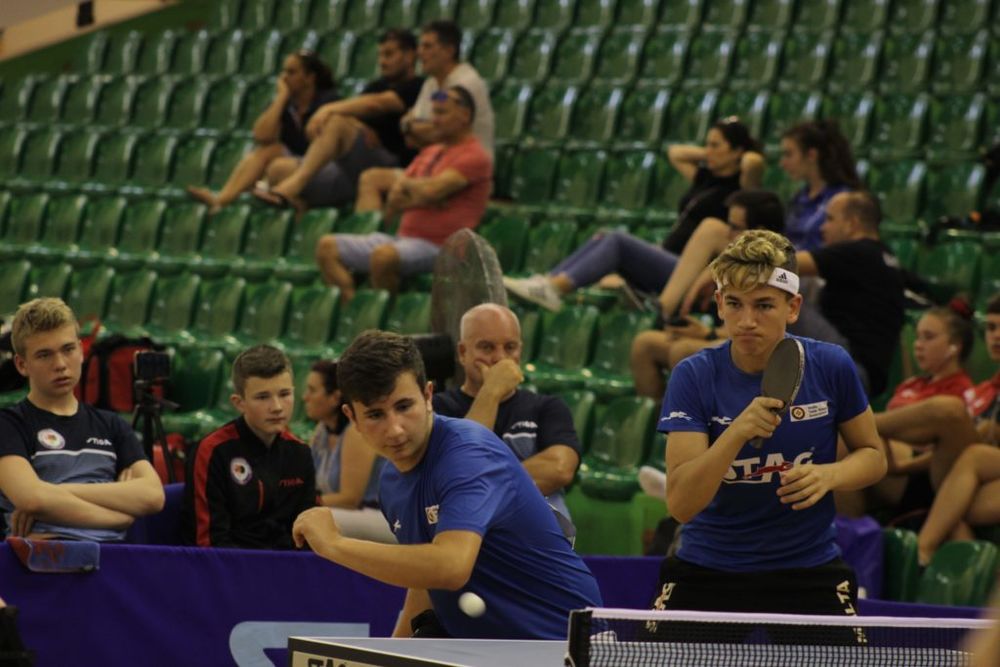 A very satisfying performance indeed. Kira Axiaq gave good performances throughout the competition even though she did not win many confrontations. However her improvement is a confirmation that hard work always pays off.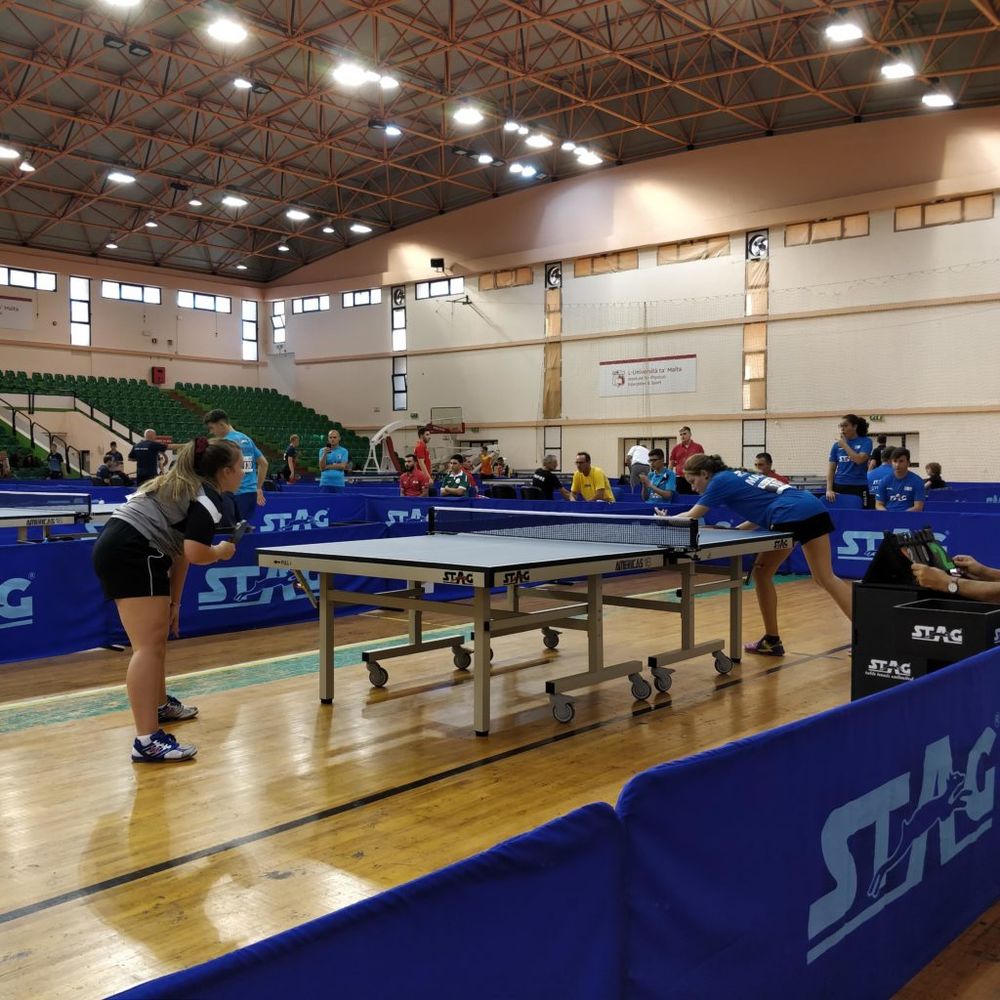 Team Event results for Malta
In the Team Event, the Malta Boys Cadet team managed to grab the first place in the group stage, beating Faroe Islands, Cyprus and Wales. They faced Lebanon in the semifinals, loosing admirably 2-3 in a well-fought match that was thrilling up until the last shot.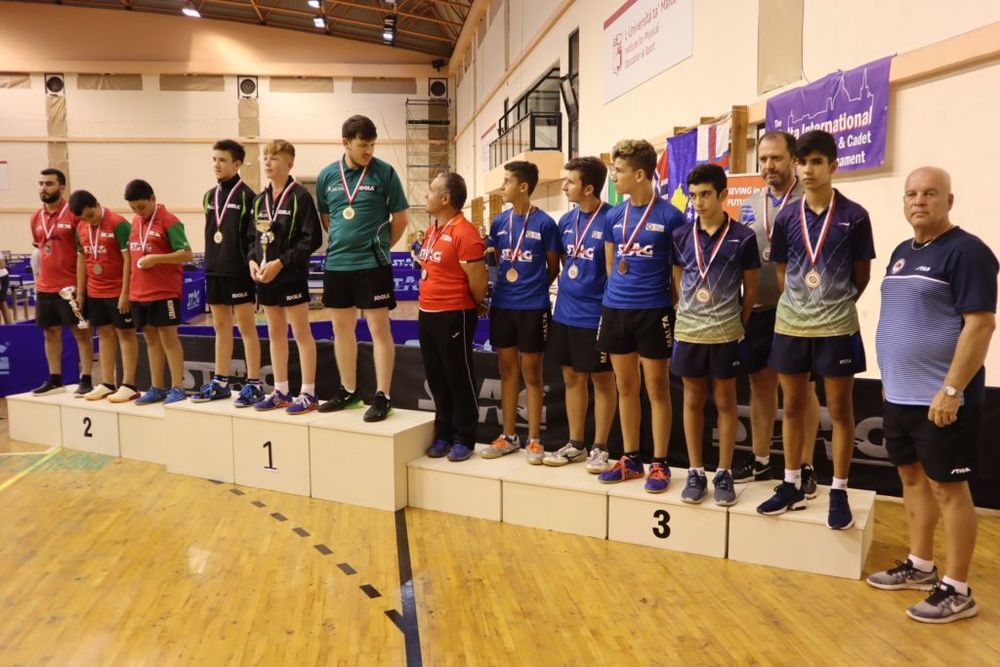 The Malta Girls Cadet team also made it to the semifinals after beating Ireland and the Faroe Islands and grabbing the 2nd place in the group. They lost 0 – 3 to Wales in the semifinal.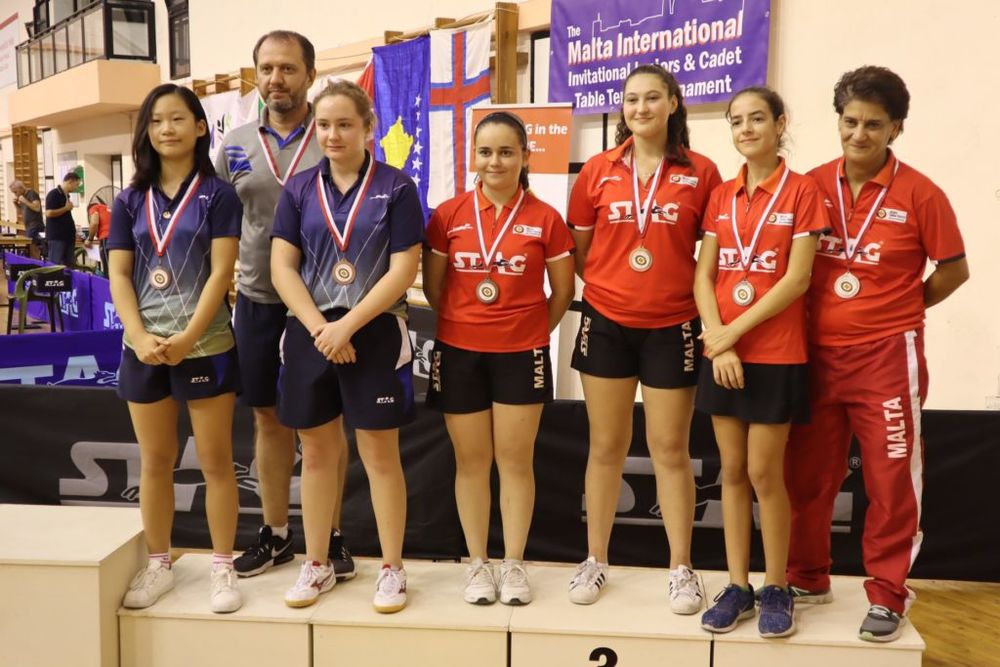 The Junior Boys had a tough time playing against the likes of Wales, Kosovo and Cyprus in the group stage, unfortunately losing all their matches. Our Junior Cadet Girls ended up 3rd in their group after snatching a good win against Faroe Islands.
Singles Event Results for Malta
In the Cadet Singles Event, both Sean Debono and Anthea Cutajar managed to win their respective groups without loosing a single match, then were both stopped in the quarter finals. Luke Bonello came second in his group winning 3 important matches and losing only 1. He was also stopped in the quarter finals.
Conrad Puli however went on unstoppable and reached the final of the Boys Cadets beating a very strong player from Lebanon in the semifinal. He was defeated by Ireland's Max Skelton.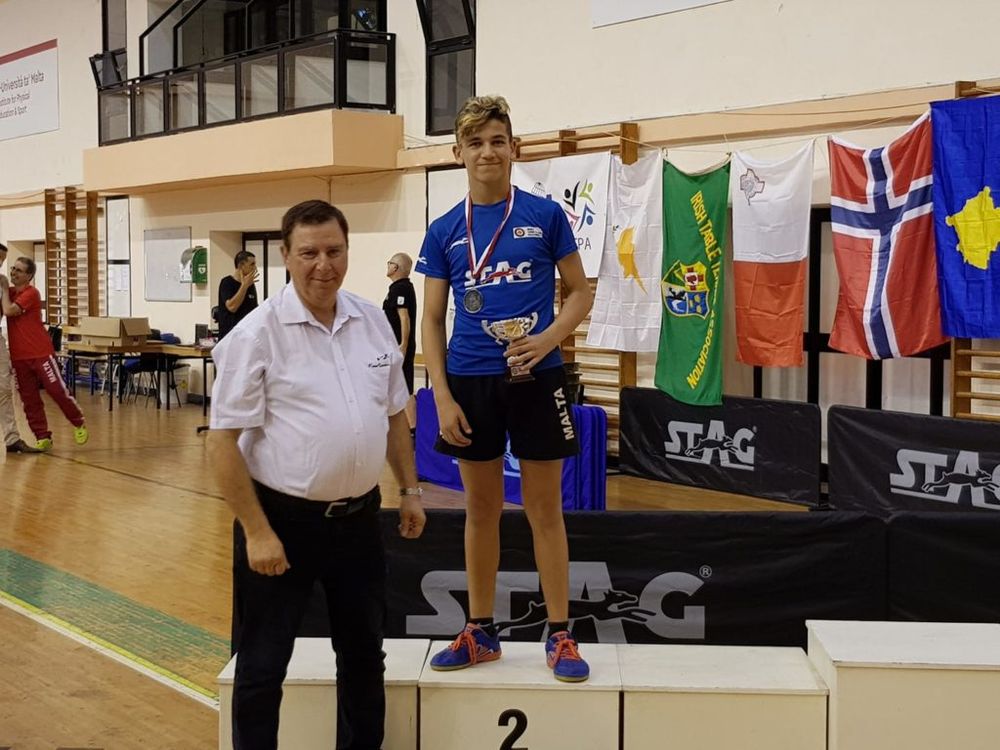 Final Standings – 1st Malta International Table Tennis Tournament 2019
The following are all the final standings of the 1st Malta International Tournament organised by the MTTA: