Just wow! HiTT Academy's 2017 campaign for charity was our most successful yet. We managed to collect a total of €2,500 during 30 hours of non-stop table tennis. Fantastic!
This was the fourth time that we organised a marathon to collect funds for the Community Chest Fund–and the sum raised this year is a new record for HiTT Academy.
Over the past 4 years, the HiTT family has raised a total of €8,500 for charity, with this year's amount being the largest ever," Mario Genovese said. "Of course, this would not have been possible without the support, energy and participation of the many people involved. I thank them once again for their ongoing support to our Academy.
---
During the Event
All throughout the duration of the marathon, the vibe and enthusiasm was incredibly high. We kicked off the event on Saturday 16th December at 9 am with a series of training sessions for our students. Family members and the general public dropped by St. Albert's College in Valletta to watch and participate in the event.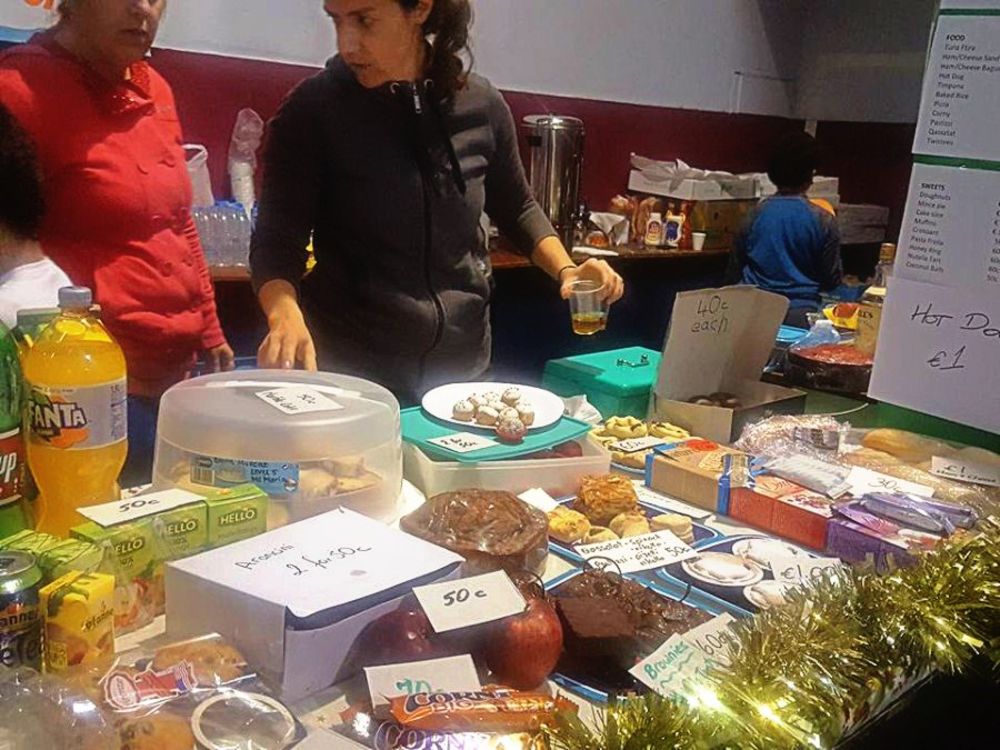 Thanks to our sponsors and many parents we had an amazing food stall, with sales from food, drinks and goodies going directly towards the charity fund. Many people booked one hour slots against a small donation, and there were also a number of competitions and fun activities held to help raise the final sum. In parallel with the non-stop games, our young players went around the streets with collection tins supplied by the Community Chest Fund to collect donations. These tins were then opened by Community Chest Fund members and their contents added to the sum raised.
This weekend's marathon was a great success. We would like to thank all the persons who visited during the 30 hours, the kids who stayed over during the night keeping the action going, the parents who donated supplies and goodies, the sponsors and everyone who motivated us to keep on going through it all.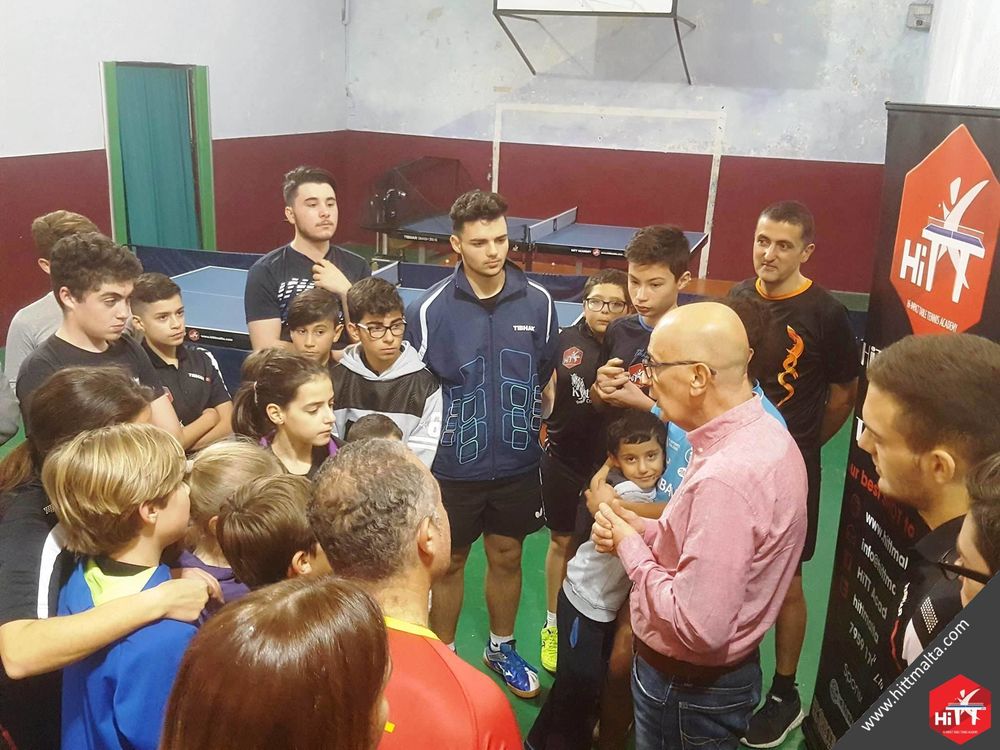 Mr Edgar Preca from the Malta Community Chest Fund paid us a visit on Sunday morning. After playing some table tennis himself, he thanked the Academy for our annual contribution to a good cause and also for instilling a sense of social responsibility in our students.
Mario shall be presenting the collected sum to the President of Malta on Tuesday 26th December.
HiTT Academy Malta would like to thank all the volunteers who helped set up the charity event, the parents who prepared food and the sponsors, Caffe Cordina, Coral Print, Fornaio Bakery, Lamb Brand, Merlin Publishers, Nectar Ltd, San Marco Confectionery, Talpé Organic Products and UV Print.
---
HiTT Academy is the largest table tennis club in Malta with over 100 registered members. We hold lessons for all age groups from 6 years and up, offering opportunities in local and international table tennis competitions, training camps and workshops. Learn more about us on https://hittmalta.mt/ or find us on Facebook.