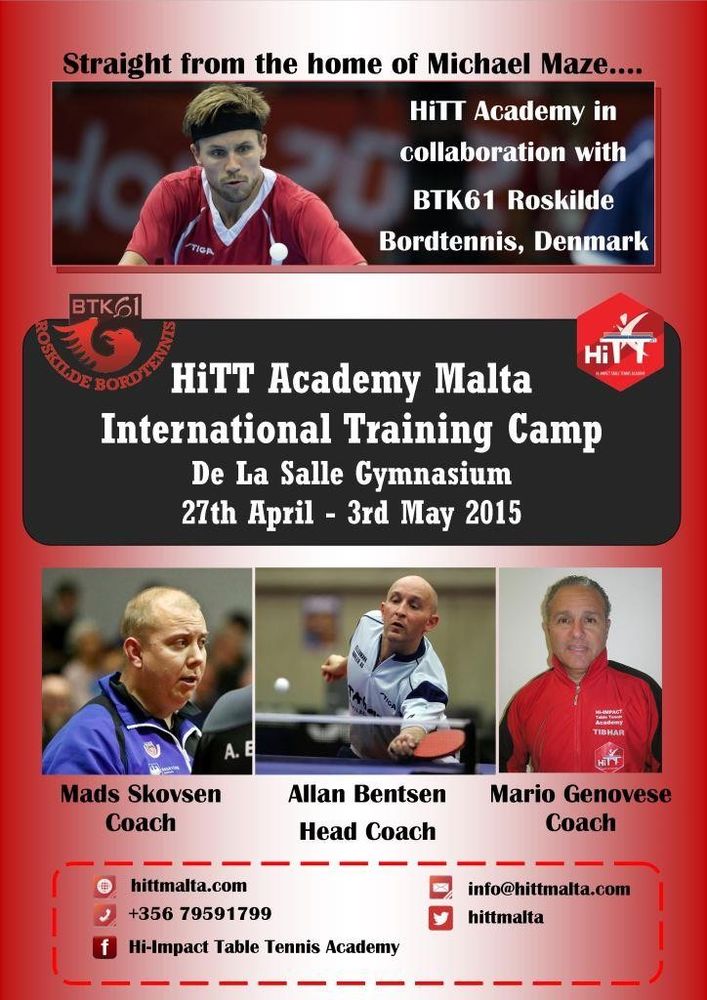 The HiTT Academy International Training Camp was held at De La Salle College, Cottonera between April 29th and May 3rd 2015.
From the very beginning of the camp all players entered with great enthusiasm…. Day 1 started off with representations from Denmark, Sweden, Hungary, Serbia and Colombia apart from Malta.
In the subsequent days the camp was enriched with more international participants from Holland and Serbia bringing a total of seven nations participating in this camp.
Mads Skovsen DBTU and Danish National Coach, Martin Skov Jensen Roskilde BTK 61 Coach and HiTT Head coach Mario Genovese led the training camp.
Unfortunately, the legendary Allan Bentsen suffered a massive injury on the eve of the camp but will be soon visiting HiTT Academy on another occasion. 
Anton Jensen was the winner of this first HiTT Malta International Training camp tournament after meeting Martin Skov in the final. In the mini cadets section Sean Debono was the eventual gold medalist…