Just after Easter, we had the pleasure of welcoming again UK-based coach Eli Baraty for 3 days. Between the 5th and 7th April he led a super-intensive table tennis Easter camp at HiTT Academy, where he worked with our players to develop their technique with a set of focused exercises. We split our students in two groups according to skill so that he could better coach each individual.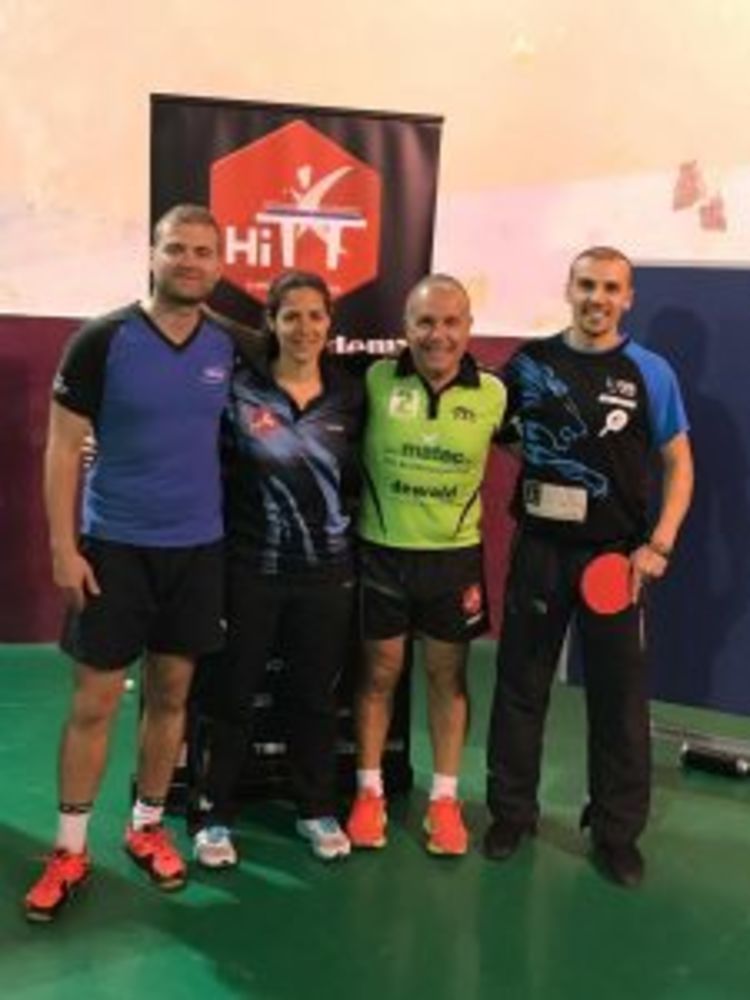 Eli Baraty is a world class coach and player. He is regarded as England's leading coach and has a reputation for producing over 30 English National squad players. Eli imparts his knowledge and skills and is a role model to the students he mentors. After the huge success of last year's training camp, he returned to our club for another training camp, just in time to prepare our players for the Junior National Championships starting next week.
An interview with Eli Baraty
In between one session and another, we managed to find time to ask Eli a couple of questions regarding his time here with us.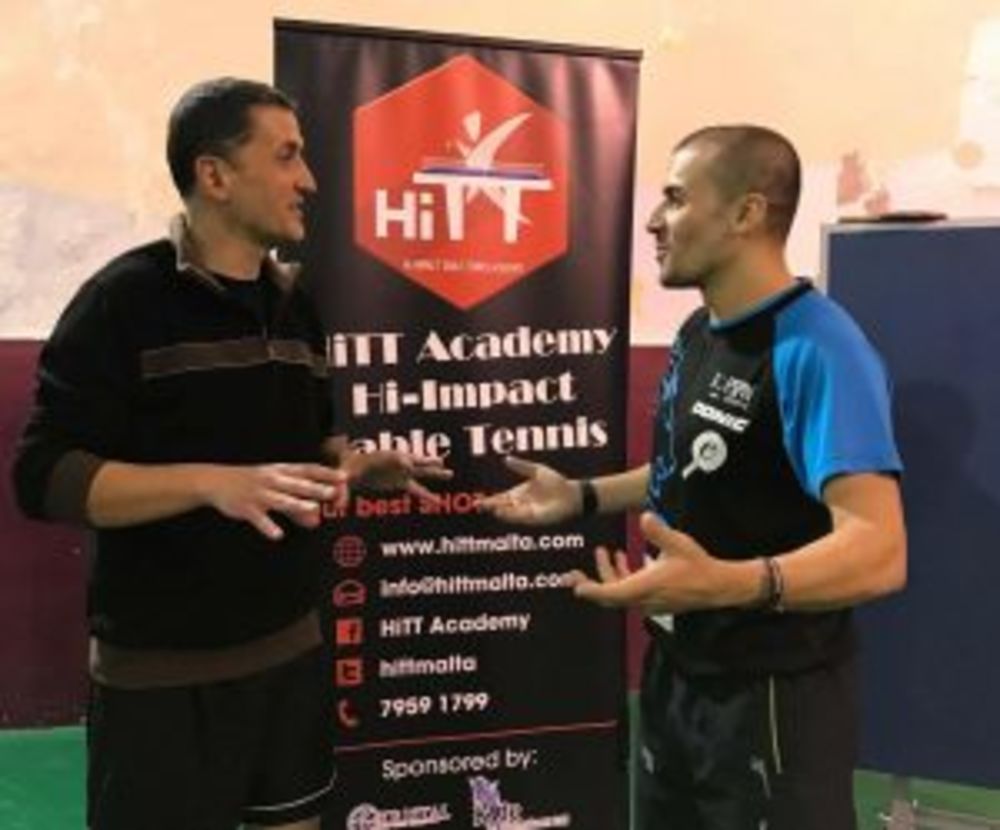 Can you describe your experience of coming back to Malta for a second training camp with HiTT?
When you go to a new location for the first time, you have many questions in your mind: Will they listen to me? Will they like me? Will they like my coaching? etc. Because I was here last year, I knew the answers to those questions! So, on this occasion, my question was how do I provide just as high–if not higher–quality coaching as to the previous year? Luckily for me I am always learning and looking to develop myself and my students, and this enabled me to provide new coaching methods and exercises. I also noticed the level of all players had gone up dramatically which gave me scope to provide higher level coaching principals that would not have been possible last year.
How was it different from your first visit?
As a whole it was a better experience this time around because I had two groups rather than three groups per day. This enabled me to fully focus on both groups and give more personal coaching. With three groups my energy drained and I resorted to over all group coaching to keep my energy levels up. This time I was able use my extra energy to access and aid each and every individual with private coaching of 10-20min per player throughout the camp.
On this occasion, it felt as if the players were a lot more open to my unique coaching techniques and because of this they all seemed to develop within the limited time I spent with them (3 days). I noticed all players had developed so much that I could provide higher skilled exercises, and the energy plus drive was far greater than last year.
When speaking to students, you mentioned the improvements you saw in them. What kind of changes are you looking for when making an assessment? Is it just technique or also other things?
Anyone and everyone can hit a table tennis ball, but what makes the difference between one player and another is the way they hit the ball and that comes down to development which requires: focus, willingness to learn, listening, trying, patience, repetition and a never give up attitude. These qualities may be natural to some but can also be developed (I believe) and it seems this has been implemented in HiTT, regardless of player level.
The importance of discipline
In a blog post he wrote while in Malta, Eli Baraty stressed on the importance of discipline and how it can promote success among players. He described how he felt welcomed and respected by our players, and this empowered him to give his best.
I quickly realised why this club (HiTT Academy) is the most successful club on the island."
"I gathered the players for a physical warm up and it was beautiful watching them gracefully go through the routine; no cheating, no talking, no arguing when one person got in someone's way by mistake, it was just bliss! I quickly realised why this club is the most successful club on the Island by a country-mile and then it hit home–why the leading Table Tennis nations, such as Japan, Germany, China, France, Korea are top of the tree. Table Tennis requires DISCIPLINE and without that special attribute you will not, and can not, succeed inside the sport."
Eli concluded his article with a list of three crucial elements that contribute towards the success of a table tennis player, and all three stem from being a disciplined individual:
Discipline includes:
Commitment: wanting and willing to do what is required to get results.
Hard work: willingness to sweat, train harder, smarter and longer than others
Drive: making your surroundings suit your needs and accepting certain circumstances with a will to make the most of it.
About passion and rediscovering forgotten techniques
On Saturday evening, after the final session, we gathered to bid farewell to Eli since he was preparing to return back to the UK early on Sunday. The conversation turned inevitably on table tennis. I showed him a photo of an old racket belonging to my father, that still had both rubbers the same colour. Eli told us the story of when and why the International Table Tennis Federation decided to change the colours of rubbers. It was because of English player John Hilton, who played with a bat that had anti-spin on one side and normal rubber on the other, despite both rubbers being black. His opponents could never guess which rubber he was using especially when he twiddled his bat in mid-rally.
This fascinating story made me realise how much Eli lives and breathes table tennis. He researches historical matches to analyse methods and techniques used in the past. Sometimes, he even rediscovers forgotten techniques, improving on them, then teaching them to his students so that they become better players. All this passion and drive to become better at what he does is admirable and a key takeaway for any aspiring table tennis champions.
We thank Eli Baraty for another very successful training camp and look forward to seeing him again soon.