The HiTT Academy 4th Ranking Tournament 2016/17 sponsored by Sports Experience was held in May 2017.
Prior to the tournament, players Samuel Cutajar and Malcolm Debono were promoted from 1 Star up to 2 Star. Both players have shown good progress and have been leading the ranks in the 1 Star group.
The following are the winners of each category.
Elite
held on 23rd May 2017
1st – GABRIEL Grixti
2nd – ISAAC Grixti
3rd – LIAM Wells
4th – MATTHEW Grech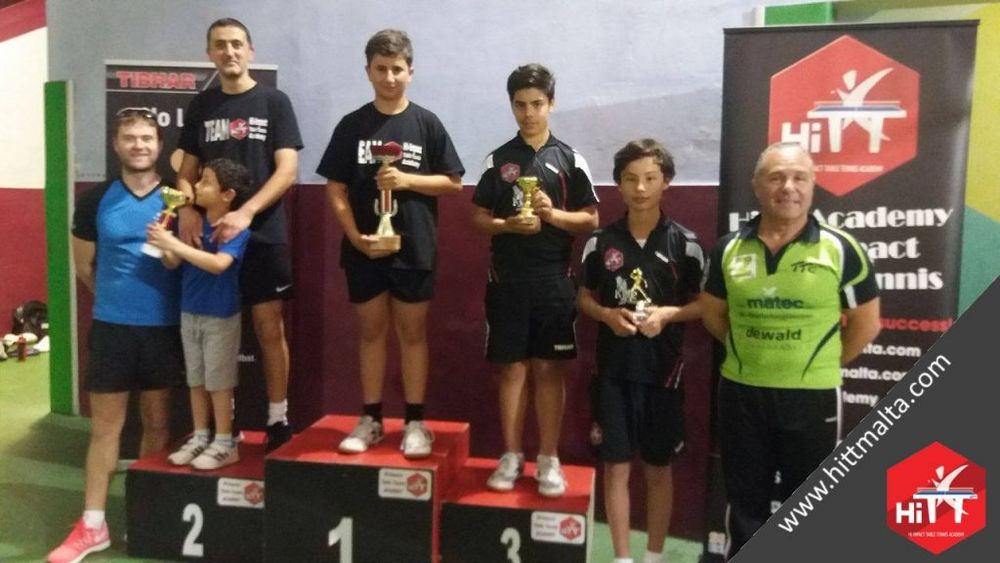 2 Star
held on 6th May 2017
1st – SEAN Debono
2nd – JOHN Bonello
3rd – MALCOLM Debono
4th – SAMUEL Cutajar
 
1 STAR
held on 6th May 2017
1st – JAKE Abela
2nd – MATTIJA Caruana
3rd – JEREMY Cordina
4th – PAUL Cordina
 
MINI CADET
held on 6th May 2017
1st – OSCAR Lutterbeck
2nd – LUKE Bonello
3rd – ERIC Fizio
4th – DEAN Chetcuti
 
HiTT Club
held on 18th May 2017
1st – ELENA Ermukhina
2nd – JOHN Bonello