Sponsored by
The HiTT Academy 3rd Ranking Tournament 2017/18 was held on the 3rd of March 2018 at St Albert TTC.
A total of over 40 players battled for the titles in each of the 5 categories. This tournament saw some surprises with players who have just got promoted to a higher division doing very well and even taking podium spots in their new categories. Details below….
Elite Category
The title of this category was contested by brothers Gabriel and Isaac Grixti who met in the final with Gabriel emerging the winner with 3 sets to none.
Newly promoted Sean Debono reached the semi finals and placed 3rd joint position with Andrew Catania.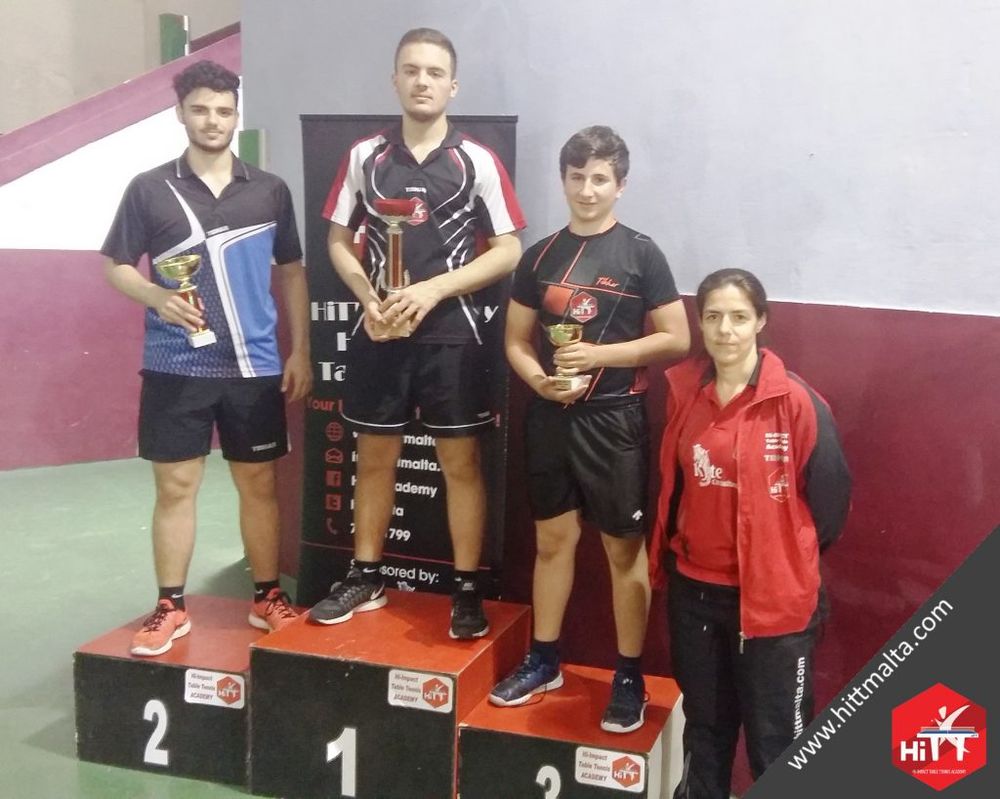 2 Star Category
Commendable efforts in this category from Wayne Falzon and Rachel Mifsud who have just been promoted from 1 Star Category to work their way up to the final and thus take the top two positions in this tournament. Wayne took 1st place, Rachel 2nd followed by Samuel Cutajar and Malcolm Debono in 3rd and 4th place respectively.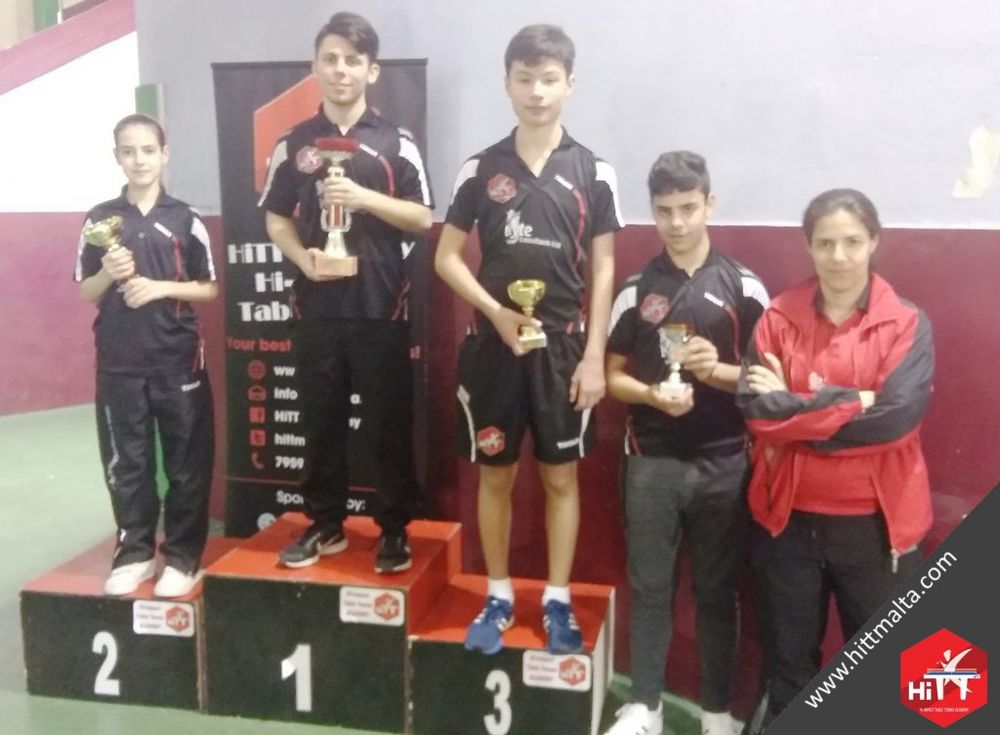 1 Star Category
This category saw many close matches all throughout with very tight results at group stage. The title was won by Jeremy Cordina with Mattija Caruana in 2nd place followed by Nathan Vella and Jake Darmanin in 3rd and 4th place respectively.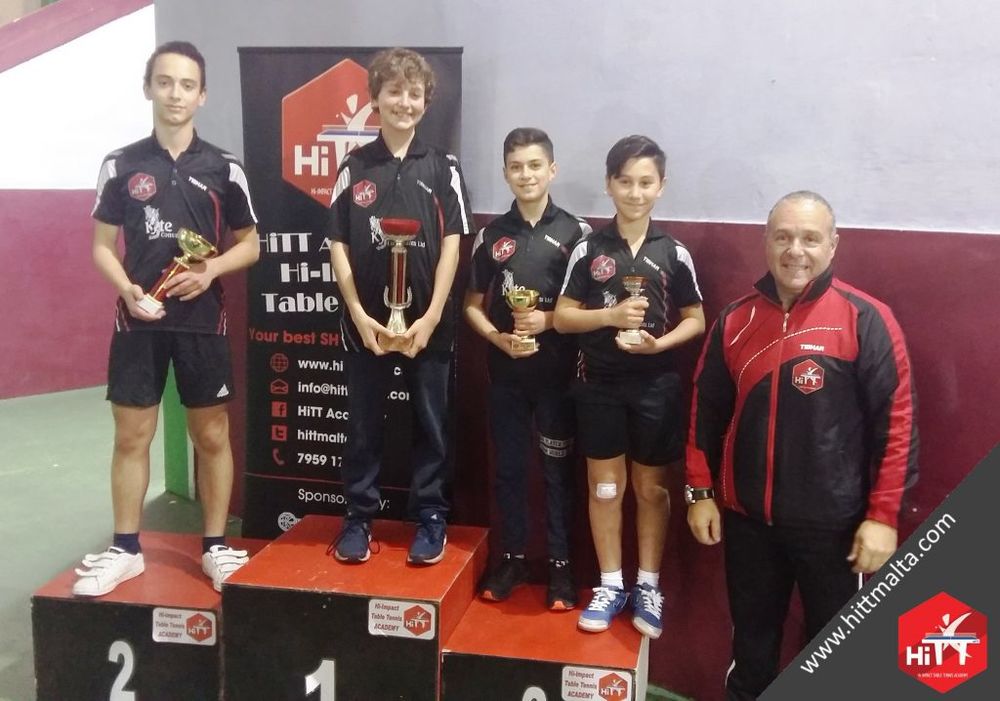 Mini Cadets Category
Top Mini Cadets Eric Fizio and Andrew Bezzina were clear favorites for the title with Eric taking 1st place playing a very strong match in the final game. Dean Chetcuti and Sam Muscat placed 3rd and 4th respectively.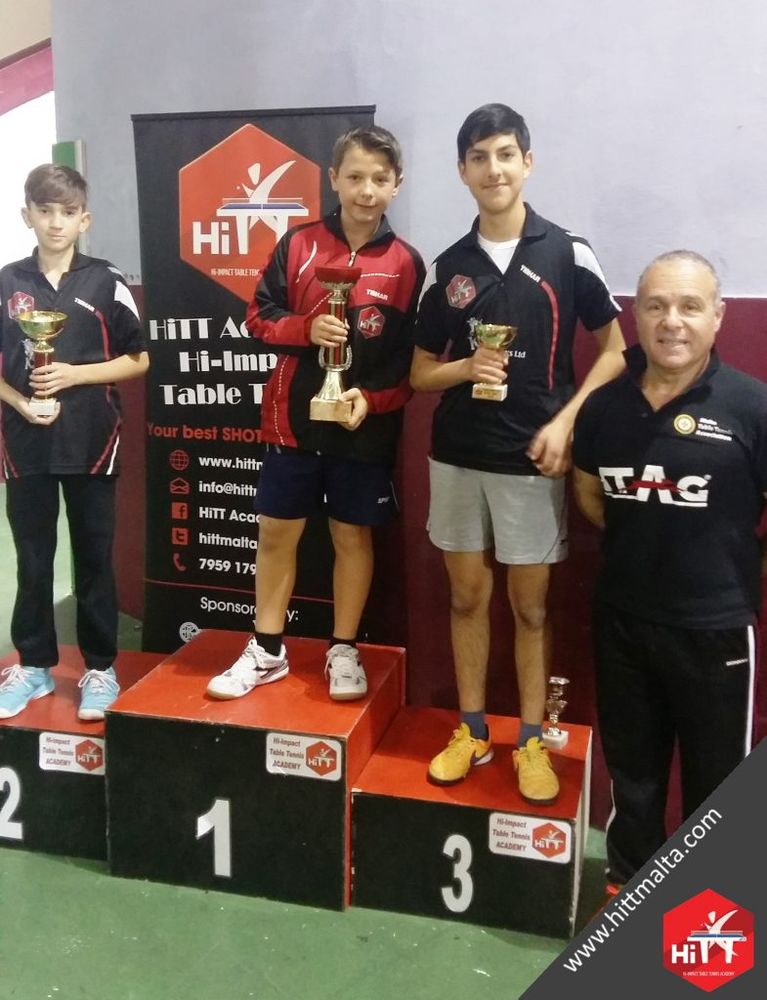 Beginners Category
Many new faces and budding talents in this category! It was very nice to see the excitement, emotions and determination in this category – future stars in the making!
Sorine Diness took 1st place followed by Michael Preca in 2nd. Gabriel Preca and Nigel Mifsud took 3rd and 4th place respectively.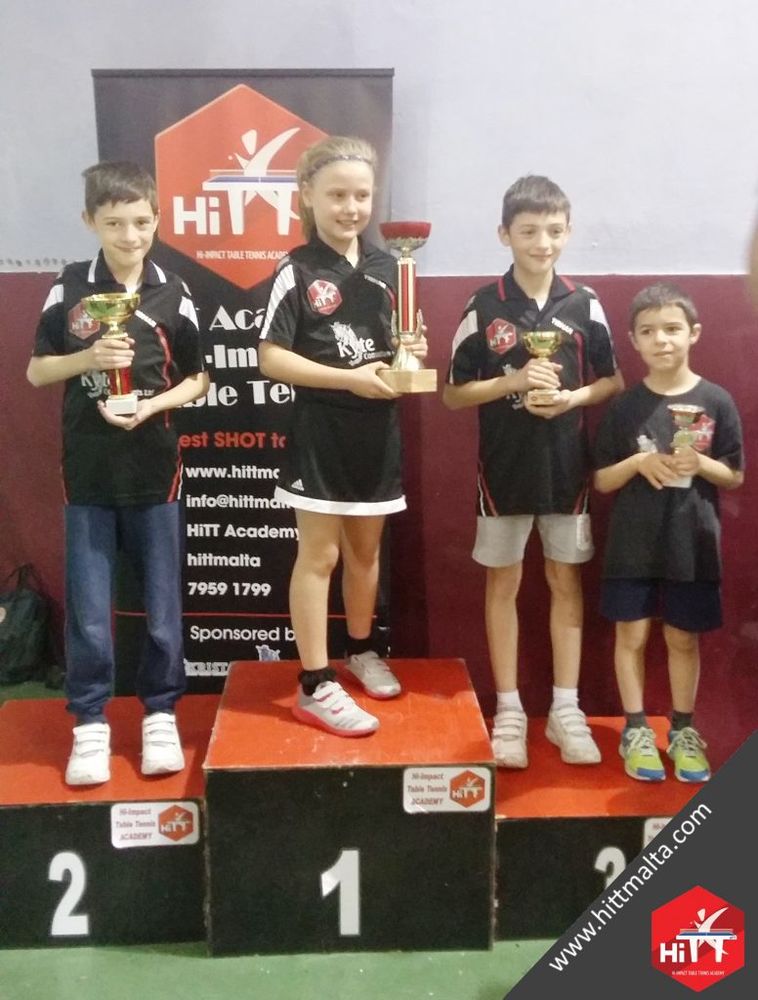 Full results of HiTT Academy tournaments can be found by following this link>>> Tournament Results
Access to the club ranking lists for each categories can be found here>>> Ranking Lists
WELL DONE TO ALL!