In a thrilling summer filled with challenges and triumphs, 10-year-old table tennis student Danny Scicluna embarked on a remarkable journey that took him across international borders. Under the guidance of coach Mario Genovese, and with unwavering support from his father James, Danny had a chance to experience table tennis on the global stage.
August 26, 2023 – The Temerin International Open Kick-Starts the Journey
Hitt Malta Table Tennis Academy presented its young star, Danny Scicluna, at the Temerin Open table tennis tournament, situated west of Novi Sad. The event featured some of Serbia's most formidable upcoming players, along with talents from STK Novi Sad. This participation also highlighted the collaboration between HiTT and STK Novi Sad.
Coach Mario Genovese, the head coach of HiTT Malta, took charge of Danny's training and preparations for the mini cadet and cadet events, all in anticipation of the upcoming WTT events in Slovenia and Croatia. Danny's journey began with a fierce battle in the group stage, facing off against the top seed. Displaying incredible determination and skill, he advanced to the quarter-finals. The young Maltese player's remarkable journey culminated in a bronze medal in the mini cadets category, a testament to his extraordinary potential. Even in defeat, Danny's fighting spirit shone through as he narrowly lost a five-set thriller after a valiant comeback from three match points down. The support from STK Novi Sad players added to the sense of sportsmanship on display.
Collaboration with Temerin STK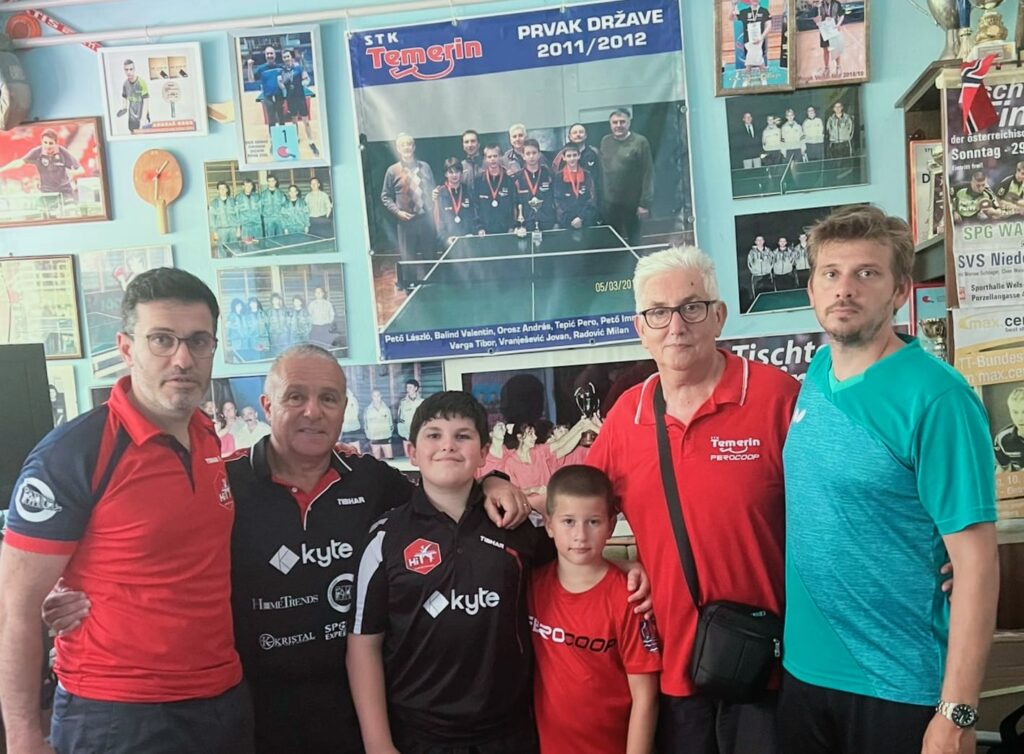 Beyond competing, Danny Scicluna's journey also encompassed the spirit of collaboration and growth. Mario Genovese, the head coach of HiTT Malta, reciprocated by fostering a training partnership with Temerin STK, a club known for nurturing Serbia's top table tennis talents. This collaboration brought together some of Serbia's finest players for training under the guidance of legendary international players Peta Zsolt and Zoltan. HiTT's commitment to maximizing opportunities not only in Malta but also abroad showcased their dedication to the sport's development.
Danny's recent success at the Temerin TT tournament, where he clinched a bronze medal, served as a testament to his growth as a player and the effectiveness of the collaborative efforts between HiTT Malta and Temerin STK.
August 29, 2023 – Otocec WTT Youth Contender: A Valuable Learning Experience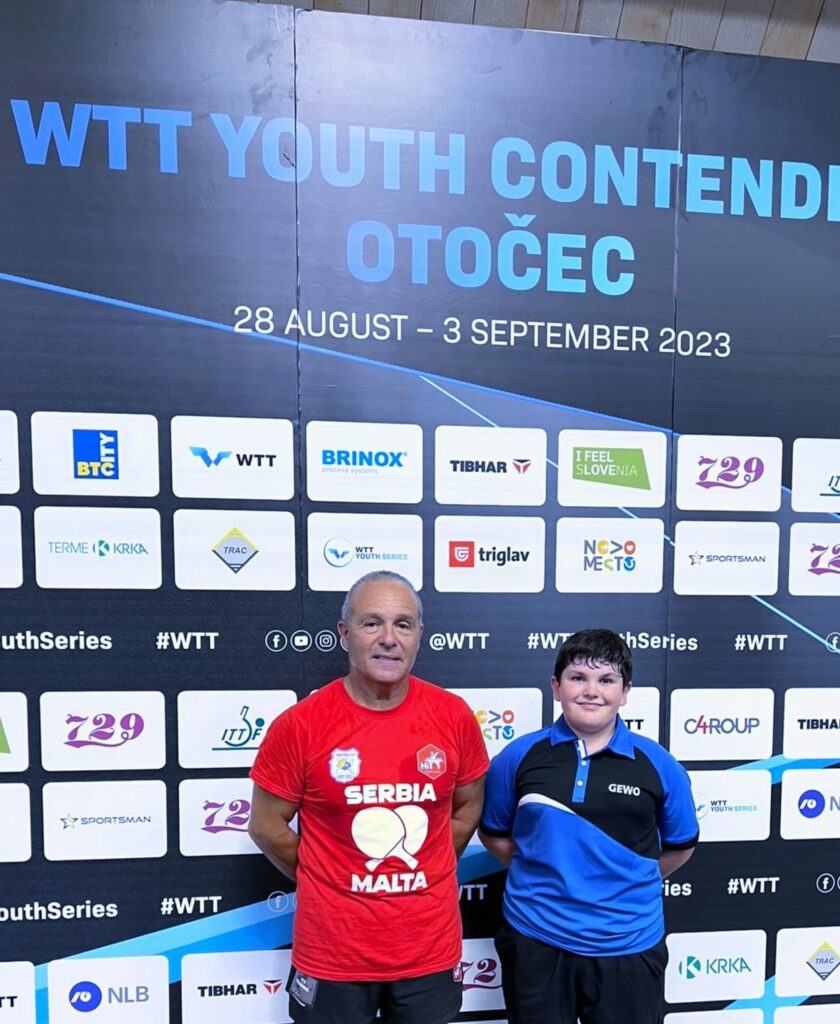 Danny Scicluna's journey continued as he ventured into new territory – the Otocec WTT Youth Contender World Series. This marked his first international experience at such a prestigious event. Despite the stiff competition, Danny demonstrated his mettle by taking sets from top under-13 players from Tunisia and Croatia. He also gave a commendable performance against Austria's Fegerl, a formidable opponent ranked 47th in the world under-13 category. The young Maltese talent notched a close first-set win in the under-11 event. This experience was invaluable, serving as a stepping stone for Danny's future international engagements.
September 3, 2023 – A Brave Farewell in Varazdin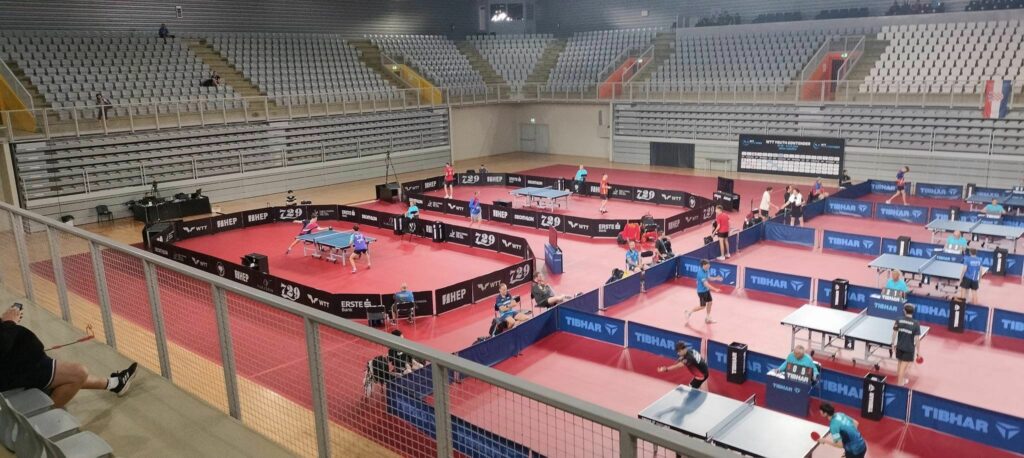 Danny faced his toughest challenge yet – a closely contested match against Croatia's third-ranked player in the Varazdin WTT Youth Contender. Despite his best efforts, Danny eventually bowed out after a hard-fought five-set match. This loss, however, only serves as fuel for his determination and motivation to improve further in the world of table tennis.
Key Take-aways from Danny's International Debut
Danny's father, James Scicluna, reflected on their incredible journey, saying the 20-day experience was a great father-son bonding time. "Got back last night and Danny is back training this morning. Thank you to the amazing team at Hitt Malta Table Tennis Academy, and especially to Mario Genovese for his ongoing mentorship, training and support."
Danny Scicluna's journey through the summer of 2023 was marked by remarkable achievements and valuable learning experiences. His future in the sport holds great promise and we hope that with his strong foundation and unwavering passion, Danny continues to develop as a table tennis player.