Next week sees the arrival of top notch International Table Tennis Federation (ITTF) coach and technial expert Aleksey Yefremov at HiTT Table Tennis Academy. He will be heading HiTT's Easter camp at their Valletta premises with 24 of HiTT Academy's best players.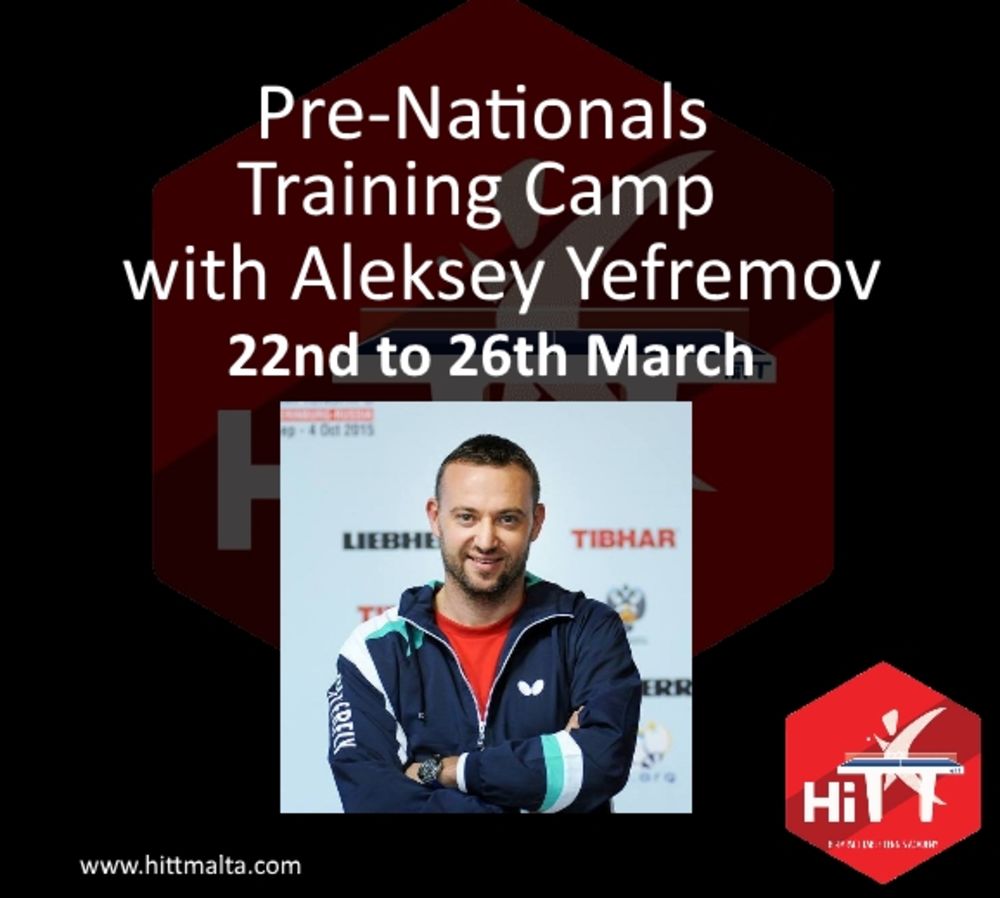 About
Aleksey Yefremov
Aleksey is the ITTF's top course conductor and high-performance specialist and has been engaged several times to head some of the toughest challenges on the international table tennis circuit. He is currently engaged as head coach during the ITTF North Africa Hopes week being held in Tunisia. He is also highly qualified in physical education and a very successful ex-National team player with an incredible CV.
The Maltese players will be undergoing an intensive week under the watchful eyes of all the coaches at HiTT Academy with Mario Genovese HiTT head coach assisting Aleksey directly.
The intention is to widen the players' knowledge for approaching competition in the best way according to each one's special needs. On Wednesday at 3.00 pm a talk will be held with the theme 'Pressure Tolerance' incorporating, subsiding and eliminating fear during pressure moments, tactical strategy during pressure points and mental preparation to survive stress. The general public is invited to attend.
The camp will be held at St Albert's College level -1 from 22nd to the 26th March.