Another phase of exciting 2015 as our National Cadet and Junior teams travel to Bratislava, Slovakia for the European Youth table tennis Championships.

Image from left: COACH David Pace, Sacha Pace, Christian Degiorgio, Miguel Montebello, Luke Cassar, Jurgen Sammut, Gabriel Grixti, Isaac Grixti, Josef Mizzi and COACH Mario Genovese
Malta Cadets register their first win against Armenia in solid fashion with HiTT players Isaac and Gabriel Grixti under guidance from HiTT Head Coach Mario Genovese obtaining a straight 3-0 score for Malta.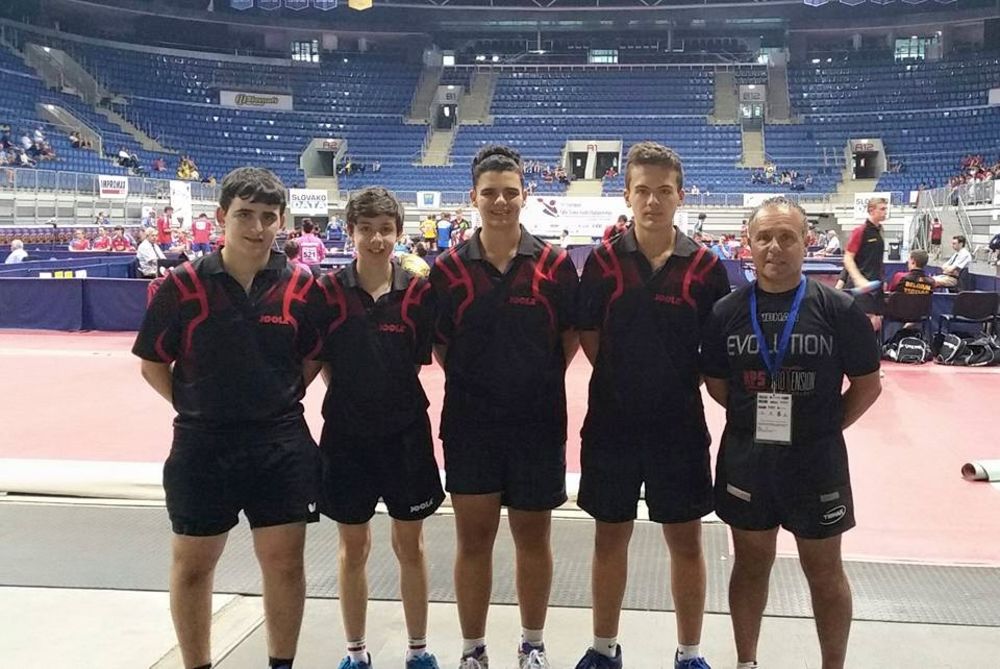 Another great performance by the Malta National Cadet team against Bulgaria. In the first match Isaac Grixti was leading 2-0 against Bulgaria's number 1 but went down 2-3 in a nail biting match of powerful exchanges. In the second match Gabriel Grixti took the lead at 2-1 in a more technical game of service and third ball tactic. Once again the 5th game was a tussle of nerves but went Bulgaria's way. In the doubles Isaac was paired with Sacha Pace and this game was also a game very much dependent on each and every service but unfortunately the Malta pair lost 1-3. This was a match that made Malta proud as Bulgaria have always been a powerhouse in table tennis and Team Malta performed admirably.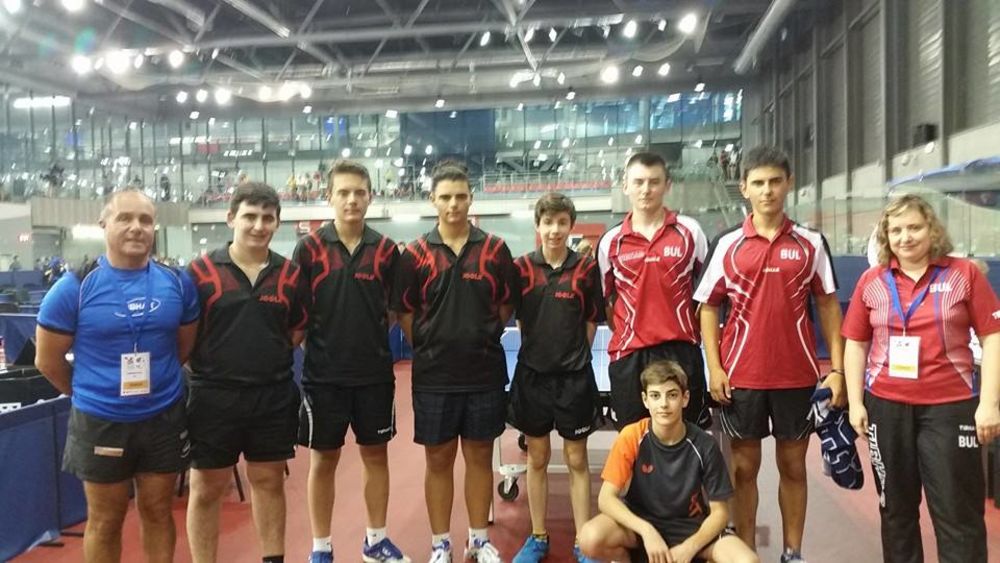 In the singles events, TeamMalta was gifted with a surprise win by HiTT Academy's player Isaac Grixti who beat Norway's Erik Eng in a 3-1 match and then lost in a tight match against Slovakia's Zelinka. Gabriel Grixti was winning 10 – 6 in the second set but went on to loose to Swiss defender Lalive D' Epinay. Great work boys….