Aleksey is a key figure on the International Table Tennis scene and it is a rare occasion for a VIP coach such as Aleksey to visit a private club. This was made possible to the excellent relations that HiTT has on the International scene. Aleksey was one of the coaches that worked closely to bring forward Omar Assar World rank No 33, Egypt, India and Colmbia's National teams that have now managed to climb up the ladder on the ITTF scene.
HiTT Table Tennis Academy Malta gets recognised by ITTF Coaching expert Aleksey Yefremov and is commended for it's progressive table tennis work
'HiTT Academy's work on such a small island is an incredible achievement and it's an amazing Sports organisation model run by Mario Genovese who was 21 times Malta National Champion and played abroad for many years. Their attention in coaching is specific with solid foundations and a great infrastructure. I was truly impressed by the professionalism and dedication'.
https://youtu.be/6y4d1v5TuVU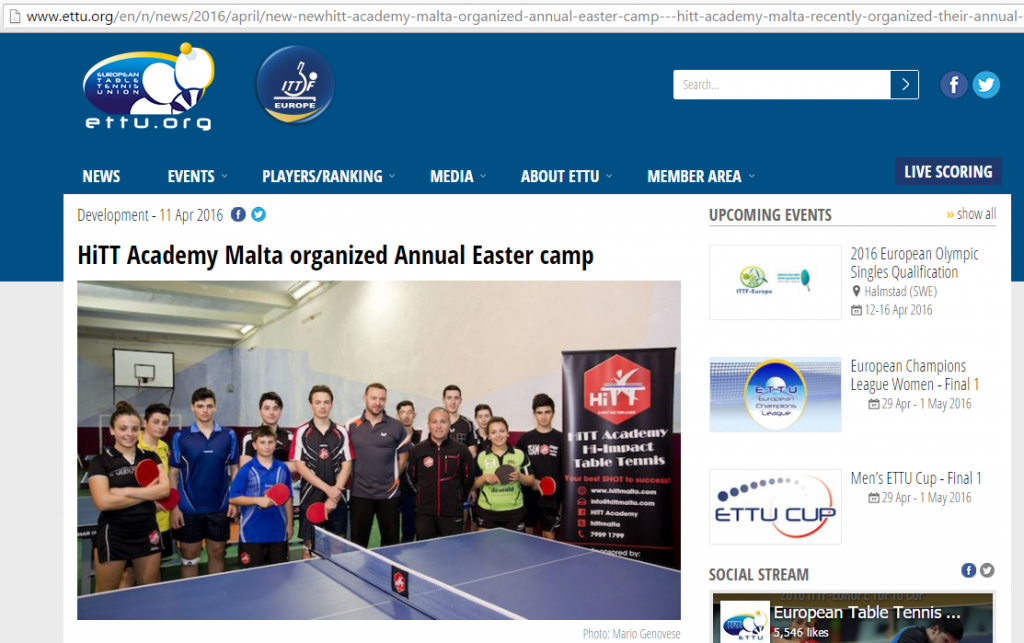 The full article on the ETTU website can be viewed from this link.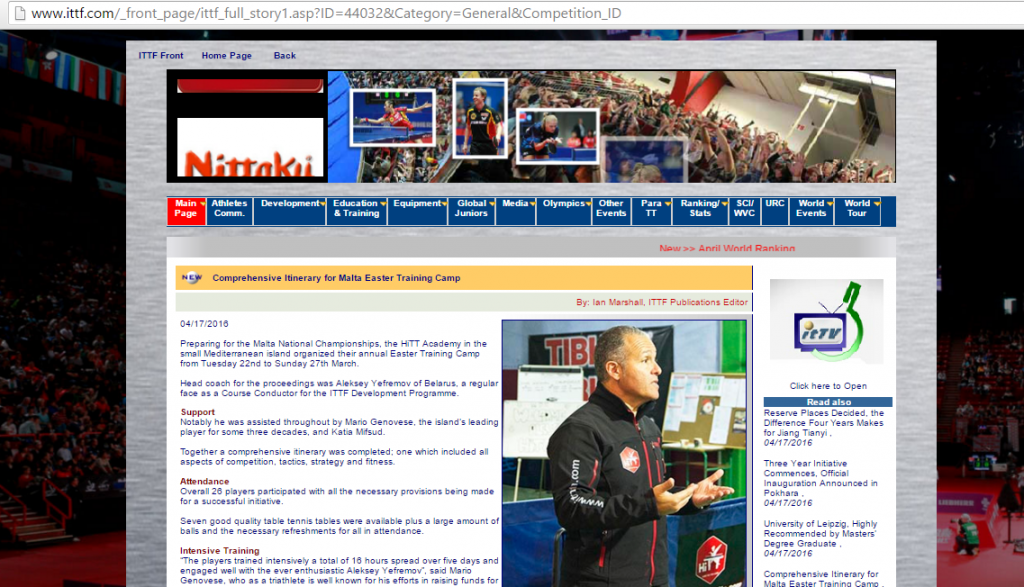 The full article on the ITTF website can be viewed from this link