Hi-Impact Table Tennis Academy students succeed in martial arts tournament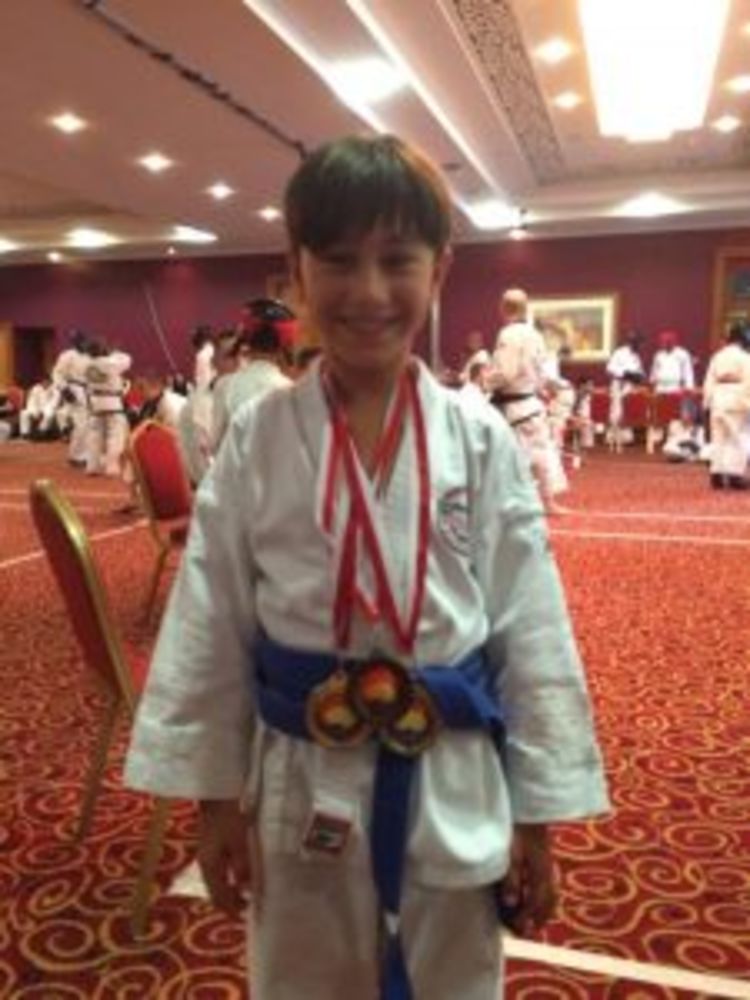 Jake Darmanin, HiTT Academy 1 Star player and currently ranked 1st place in the Under 11 Malta Ranking 2016/17, is also achieving success in another sporting field. He recently competed in the 60th European Championships of I.M.A. Tang Soo Do, where he won two gold medals and a bronze medal in the forms, weapon forms and sparring categories. Jake also tested successfully to reach the black belt level together with four other Maltese athletes.
Jake had this to say about combining both table tennis and martial arts training together:
"Training table tennis and tang soo do(martial arts) made me realize how much these two sports complement each other. I compare table tennis to mixed marital arts. Table tennis is a sport that like tang soo do one learns trough repetition, both are fast and 80% mental. Table tennis is a sport that I need to make quick decisions during the game and this helps to make also quick decisions to anticipate my opponent in Tang soo do. I believe that table tennis is helping me in Tang so doo and vice versa."

Another member of the Maltese contingent was HiTT Academy assistant coach Daniel Portelli, who clinched first place in the sparring competition in the adult male black belt category, as well as silver and bronze medals in the forms and weapon forms divisions. Daniel was also part of the Maltese team sparring team who reached second place.