[jf_column width="1/4″ last="false"]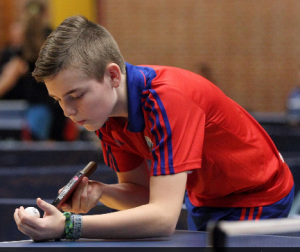 Magnus Kaas Thomsen
Denmark
10/07/2016[/jf_column][jf_column width="3/4″ last="true"]
Summer 2016 I visited the HITT Academy. I had a great and inspiring 1 to 1 session with Coach Uriy and participated in a team-session as well. It was truly a nice and recommendable experience to meet the Maltese players and their super Coaches.
I thank you all for a warm welcome and I hope to see some of these guys again.
[/jf_column]
[hr]
A massive thanks to everyone at Hi-impact table tennis academy for letting me and family take part in training sessions during the easter period. A special mention for both Mario and Katia who made us feel so welcome.
Next time we visit Malta we will definitely be returning to the academy and hope see a further improvement in Katie's and Billy's game.
Thanks once again
[hr]
Mr Oswald Tanti
MCCF Malta
15/12/2015
Dear Mario and Katia, Have just learnt form my colleague about the success of the Marathon. Congratulations to all of you for such a great achievement by the Academy which will probably be close to double the amount raised last year. It was indeed a great pleasure for me to visit your academy and witness the activity and involvement of all the volunteers who dedicated so much of their time to ensure the success of this year's Marathon.
Truly well done for succeeding to motivate so many Academy members and attract so many participants, without whose assistance and support it would not have been possible to obtain such an impressive result.
Keep up the good and excellent work which, apart from the satisfaction it gives you and all your colleagues, makes us as members of the SBS Coordinating Team, all extremely proud to have your Academy as one of its most valid member of H.E.'s MCCF L-Istrina "Solidarity through Sport Family".
On behalf of the Office and all my colleagues GRAZZI u prosit mill-Qalb.
Oswald
[hr]

HiTT Academy for my brother and I has been a whole new beginning for our table tennis careers. With the help of the coaches at the academy, we are now both top at a junior level and also at a senior level. HiTT not only helped in our game, but also it helped us through the tough and difficult times in our lives. It's like we have a second family. It wasn't an easy road to the top. My brother and I, like everyone we had ups and downs such as injuries, bad periods etc… We always had support from the coaches' side and also our fellow players at the academy.
Teamwork helped us to get better in our game and in our lives. As we are proceeding in our careers, we are always having training camps in foreign countries such as in Sweden, Poland and Serbia which helps us gain more experience in the game. The trips abroad also led us to make new life-long friends and also sight-seeing the places that we have traveled to. Also, with different foreign players and coaches coming to the academy regularly throughout the years, it helped in the development of our game. 
From our hearts, we would like to thank everyone at HiTT Academy for everything that they have given us throughout the years. It is our pleasure and honor saying that we are part of the HiTT family in Malta!
[hr]
The coaches at HiTT Academy are very polite and helpful. They are very good at correcting mistakes and always give a complete explanation to help the player correct the mistakes. The lessons are very interesting and always include different exercises. Also, the equipment is nice and clean, the training hall is big with enough space to train properly and with good sports flooring. Next year I'll come back!
[hr]
Thank you for a great training Camp in Malta.
It was great training, so I hope you will make a new camp next year too.
I look forward to come with maybe even more players from Roskilde next time.
[hr]
On behalf of the club STK Slavia 96 Kovacica, I would like to comment about the successful camp in Sirogojno (Serbia). As one of the coaches of the camp firstly I'd like to thank coach Mario Genovese for fantastic collaboration, the excellent work and the successful camp. It was a pleasure working with Mario and this is for me as a young coach a great experience. I especially liked Mario's approach and energy transferred to the younger player. As a coach and current player in Germany, I had the opportunity to collaborate with a lot of German and Asiatic coaches and I can say that the work carried out in the camp was not much different than that which I experienced with these coaches.
The Sirogojno camp presented theories that a player will keep with him/her for life and will adapt to his/her advantage when you notice that something is not working properly, which is very important for young players, and I think it meant a lot to everyone. Trainings were of a good quality and with large enough intensity. We trained three times a day with great intensity and a strong motivation, and, most importantly, all of the planning was impeccable.
I was positively surprised with the players from Malta. I like their engagement, maximum commitment and incredible desire to work. On many occasions I've used them as an example to other players when it comes to working hard for hard work leads to good results.
Once again thank you for your cooperation and beautiful friendship.
Daniel Toadjeras
Coach Stk "Slavija 96" Kovacica
[hr]
I have visited the Malta HiTT Academy twice now – and I have enjoyed every moment. First of all I think that all the players and the people around the Academy are very kind and nice! When I came I was welcomed with open arms and already from the start I felt very comfortable in the training group.
There is something special about the Academy. It is like a big family, where everyone is welcome and the people are very nice to each other. I believe that it is important with a training environment like that.
The training has also been very good and I have learned a lot on my stays. I have practised with very different players and styles of play – both defensive and "normal" players. It was cool to play with some of the best players in Malta. It was also a great challenge for me to play when it was so hot. I am not used to that in Denmark, but it was good for me to learn to keep focused and concentrate on my play instead of thinking on the heath or anything else.
I really hope to come back to the Academy some time. I think that the players at the HiTT Academy have the opportunity to improve a lot and make some very good results if they practise a lot and continue their hard work! Hard work is the way forward. "A dream doesnt become reality through magic; it takes sweat, determination and hard work"…
[hr]
After three months at the HiTT Academy I am happy to say the players have done a great job. It is always a pleasure to coach players that are keen to learn – making every training session another possibility to improve and this has been the case here in Valletta, Malta.
I want to thank Mario and Katia for giving me a lot of responsibility and space to communicate my ideas of table tennis. I also want to say thank you to the players that have helped out as assisting coaches for the beginners – this is valuable experience for you both as players and for future coaching.
For the coming year at the HiTT Academy you should keep up the good work on a weekly basis…. that is what gives result in the long run! Give extra attention to physical training and if possible get more experiences from training and competing abroad. I know this is already in the plans of the Academy and I therefore think the future looks very promising and great results will follow.
[hr]
I want to congratulate the coaches on the way that they treat all children equally and each one in a special way. Both Katia & Mario have a very positive attitude with the students which is very nice. Keep it up! I'm proud that my son forms part of HiTT Academy.
[hr]
During my brief stay in Malta, I was able to observe the Elite group of HiTT players in action as well as a few of the promising junior development players. The orthodox style of the vast majority of players is impressive given such a large player base! It is clear that discipline and mental focus has been upheld in the instruction of both basic and advanced shot making as well as footwork development.
Most impressive is the physical regime at HiTT with regular physical training sessions, and the inclusion of plyometric exercises as well as various static strength building techniques that has contributed to raising the physical standard of HiTT players to a new level.
The elite players are reaching a point in their careers where training must be self tailored at the judgement of not only the coach but the players themselves in order to improve further. For example basic exercises are made more difficult to better practice match scenario footwork rather then perfect form in order to increase flexibility and options when out of position.
I am grateful of this opportunity to exchange ideas with the HiTT coaches and hopefully some of HWATT's training techniques will now be incorporated into the HiTT training regime.
The players are a pleasure to coach and I look forward to a future training session with HiTT Academy.
[hr]
I know Mario from the time when he was living in Denmark many years ago. We have had a good time together that included a lot of training. When he asked me to come to Malta last year as a coach I was quick to say yes. I wanted to find out how he could still win the national championships – and of course at the same time help his students to beat him before he is 60 years old!
I'm very excited to see how the students have improved. To this date, some of the HiTT students have already been to Sweden training for three months – this I totally approve of and encourage others to do the same.
I believe that it has to come from your heart if you want to be good – very good. You have to work hard and have a lot of self-discipline. I hope that I can give the HiTT students an inspiration to work hard and to have increased discipline.