Let's get the party started! Only a few hours ago, the MTTA announced that the committee reached a decision to end the 2019/2020 National League of table tennis. With this decision, HiTT Academy has been declared champions of both the 1st and 2nd Divisions.
Malta Table Tennis Champions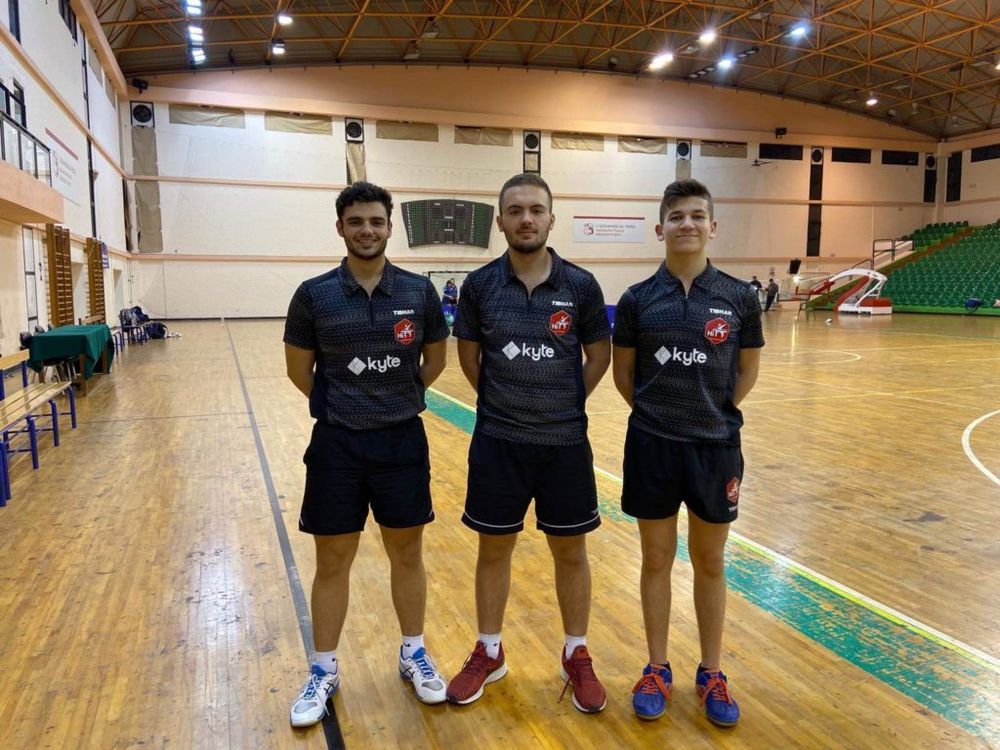 Our top division team, HiTT Academy Tibhar, won the title for the 3rd year in a row! The team, composed of Gabriel Grixti, Isaac Grixti and Conrad Puli, won all their matches without skipping a beat.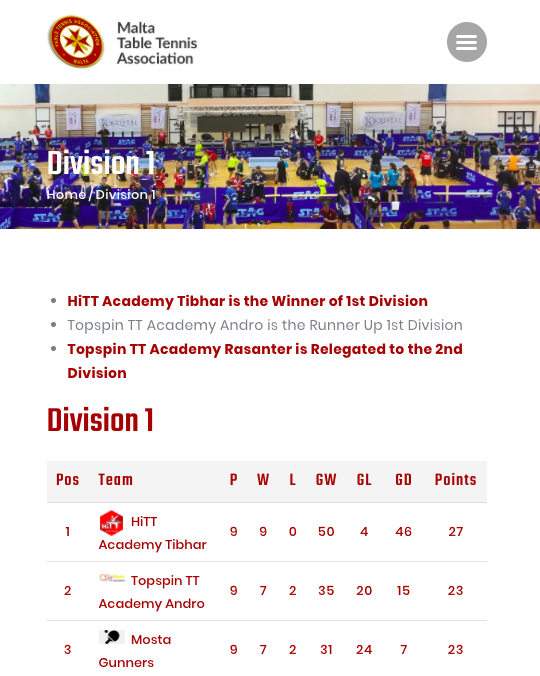 2nd Division winners HiTT Academy St Albert's College lost only one match against the runners up Sharp Shot Petrolea early in the season. After that unfortunate loss, they played brilliantly to secure a string of wins that propelled them to the top of the table. The team includes Luke Bonello, Anton Vella Laurenti, Dario Di Maggio and Duncan Stahl and they are now promoted to 1st division.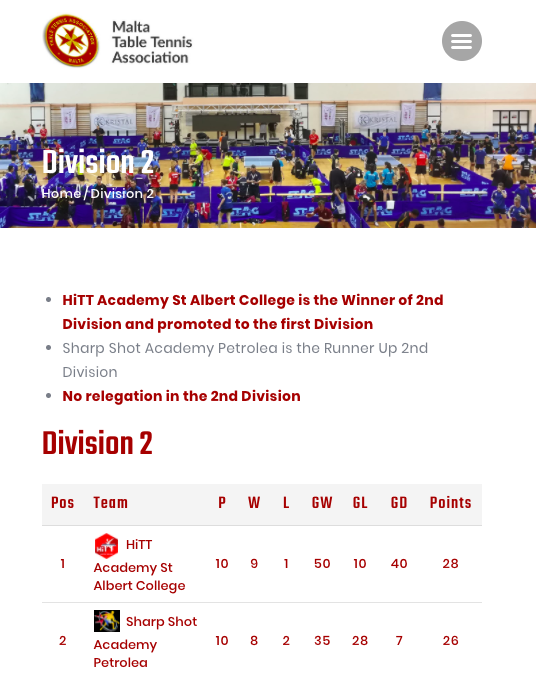 In a video message on the Association website, the MTTA president Mr. Liam Mangion announced that 1st, 3rd and 4th Division final standings were calculated on the first round of matches played, while for the 2nd Division, both rounds were taken into consideration. The National League was suspended last March after the Covid-19 pandemic reached Malta.
Join Malta's leading table tennis school
Interested in giving this racket and ball sport a try? Call Mario on +35679591799 for further details, find us on Facebook or send us an email on [email protected]
You can also find more information on our website here.