The recent addition of João Lourenço to the HiTT coaching team has added great value to all players currently training at our academy. As our player base continues to increase, Coach João's work makes it possible to continue scaling up in order to offer the best possible training to our members.
But who is João Lourenço? We've asked him a lot of questions to get to know him better and to get to know his table tennis story – because we love those!
A new Coach for HiTT Academy
João Lourenço brings a wealth of table tennis experience, both as a player and as an internationally qualified Level 2 coach. Already, João has been key to the success of our recent intense Easter Camp, assisting our Head Coach Mario Genovese to deliver high-performance training to HiTT players across all our categories.
Originally from Guimarães (a city in the north of Portugal popular for international table tennis events and whose beautiful medieval centre is UNESCO Heritage), 32-year old João has permanently relocated to Malta. He comes with over a decade of experience in coaching rising stars in Portuguese table tennis. He boasts an impressive resume, having worked with renowned players and side by side with Portugal's best coaches.
What is your table tennis story?
I would describe my Table Tennis Story as one of great perseverance which comes from my love of the sport and my desire to evolve and learn more, despite finding myself in a complicated area for the practice of sport. Although I tried many different sports, I knew that Table Tennis was the right sport for me since I was 6 – at that time I started playing on my cousin's table and I wouldn't stop. 
In the early 2000s, table tennis was much less developed in Portugal than it is nowadays. There was no active table tennis club in the region, but we used to play a lot in school. The father of one of my schoolmates decided to create a table tennis team in the school for the kids in my class who liked the sport and it was then that I started "training" table tennis. I was 12 and I trained 1 day a week at the time.
Time went by, and our little group of table tennis enthusiasts began to grow. We ended up being around 40 young kids who were "training" 3-4 times a week on just 3 tables (a total mess ). Occasionally, we would get tips from experienced players who would teach us basic things like how to warm up, a little bit about tactics or the importance of service and backspin and openings.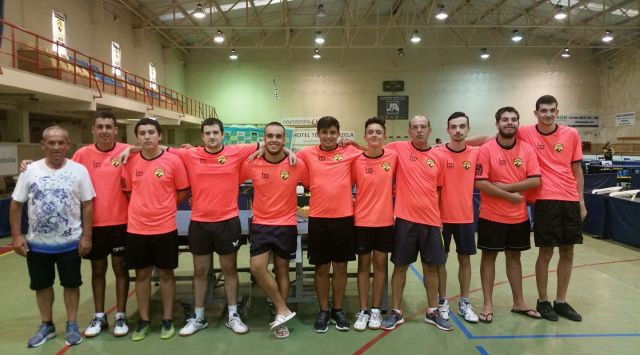 At 18, I received the invitation to join a team playing in the National League of Portugal – I didn't think twice. It was the opportunity to finally start developing more and learn from a proper coach. It was an important year for me, where I trained with better, older players, learnt a little bit about training and had my first experience with multiball – and believe it or not, only at 18, I learnt how to do a backhand topspin.
Tell us a bit about your experience as a coach
Always with a great desire to learn more about table tennis, develop myself and give others the opportunity I didn't have when I started playing, at 20 I decided to take the Level 1 Table Tennis Coaching Course. My aim was to go back to the team of my village to help the kids there improve with coaching and get the team promoted to the national championships. I reached both objectives!
What came next for me was quite a challenge – I was invited to join a newly formed team as player and coach. It was an opportunity to start a project from scratch, side by side with an ambitious president that I sympathized with from the beginning and who shared the same ideas and ambitions as me. I spent 10 years with this team – As a coach, I revolutionized the way they trained, turning one of the worst teams in the region into one of the most successful. I implemented proper training methods, always focusing on specific player characteristics. Many of my players became champions in several categories. As a player, I contributed to the success of my team, helping them become regional league champions, cup team regional champions and be promoted to the 2nd national division in Portugal.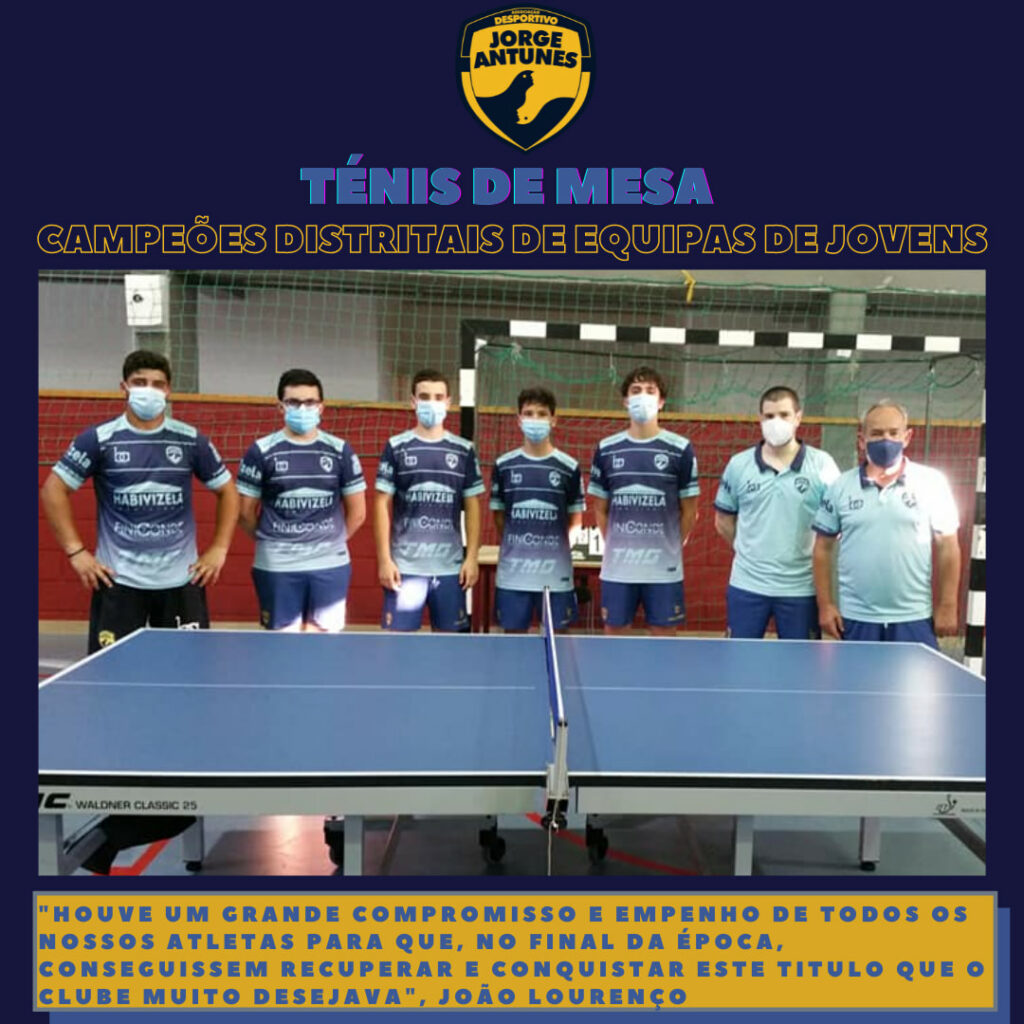 As a player, I was never the most talented but I had always the desire to improve and learn more and that helped me to develop my game. 
In my constant desire to improve my game, learn more about training and get different perspectives, I participated 3 times in Butterfly Table Tennis Camp with Petr Korbel, going for the 4th time this summer.
What is your most important achievement in table tennis?
A few years ago I also had the opportunity to take the Level 2 Coaching course. It was an amazing experience that started with a couple of weeks spent in the High-Performance Centre in Portugal with Portuguese National and 1st Division Coaches. The course was complete after a one year internship with a level 3 coach in Portugal.
The qualification opened the door to many opportunities – it allowed me to coach and make regional champions in many young categories, both in singles, doubles and team event categories in U12, U15, U19 and U21. Before coming to Malta I was coaching players in Portugal that were around the top 40 in the Portuguese U19 national ranking, who at 16 years old were already playing in the 2nd national division.
One of my players became the regional champion at the time I moved here. I also worked with U12 players who in one year were able to reach the top 3 positions in the regional single championship and enter the top 40 in the Portuguese national ranking with points gained in the Portuguese tournament circuit.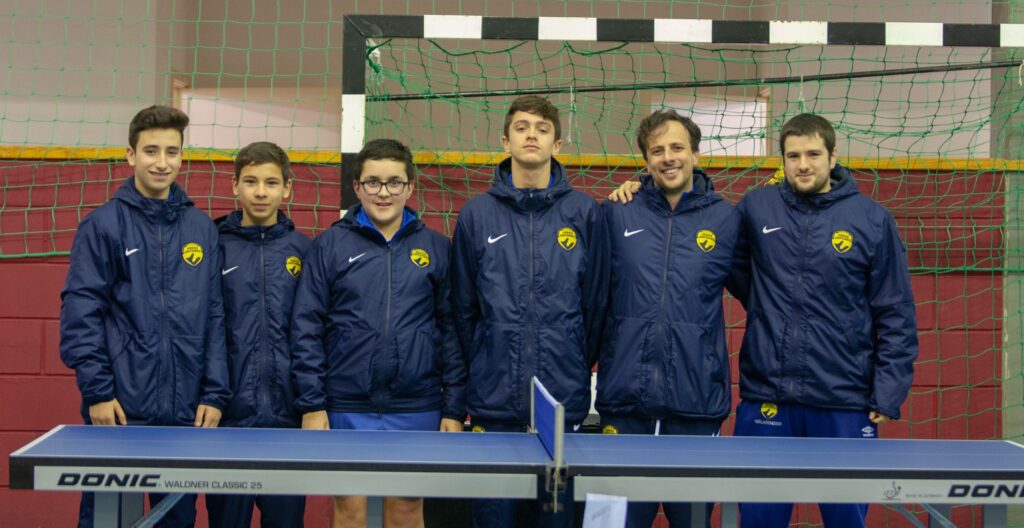 For 4 consecutive years between 2016 and 2020, I was "crazy" enough to be vice-president for sports of a regional table tennis association. I helped move the association forward and was involved in everything – by far the 4 most intensive years I had in table tennis, during which I had to give up doing a lot of things to dedicate my extra time just to table tennis. I could say that all of my time during these 4 exhausting years was dedicated to coaching, managing kids in national circuits, creating a development plan for young players, planning tournaments with 250+ players, dealing with budgets, updating rankings and results, manage the trophies and every other task you might think of. It was a very satisfying experience because we improved the association a lot and saw a huge increase in the number of players in our region. 
What equipment are you using at the moment?
My current equipment is: 
Blade: Defensive Blade Victas Koji Matsushita
BH: Long Pimple Spinlord Dornenglanz OX
FH: Tenergy 64 2.0mm.

What are your expectations as a player and coach at HiTT Academy?
Well, in summary, I hope to help the coaching team as much as possible and be involved as much as I can. Being a person who likes to improve, I aim to learn a lot about coaching from Mario. I hope I can help the younger players to improve through my coaching experience. As a player, I really want to get back into shape and continue improving. I want to get to a state where I can push my limits and help the HiTT team I join for next year's National League achieve the best position possible. 
Full speed ahead
João Lourenço's addition to our team of professional coaches means that we are ready to face the next challenges with confidence. HiTT Academy is determined to continue growing, both in terms of numbers but also in success, helping our players develop and obtain great results both locally and abroad.