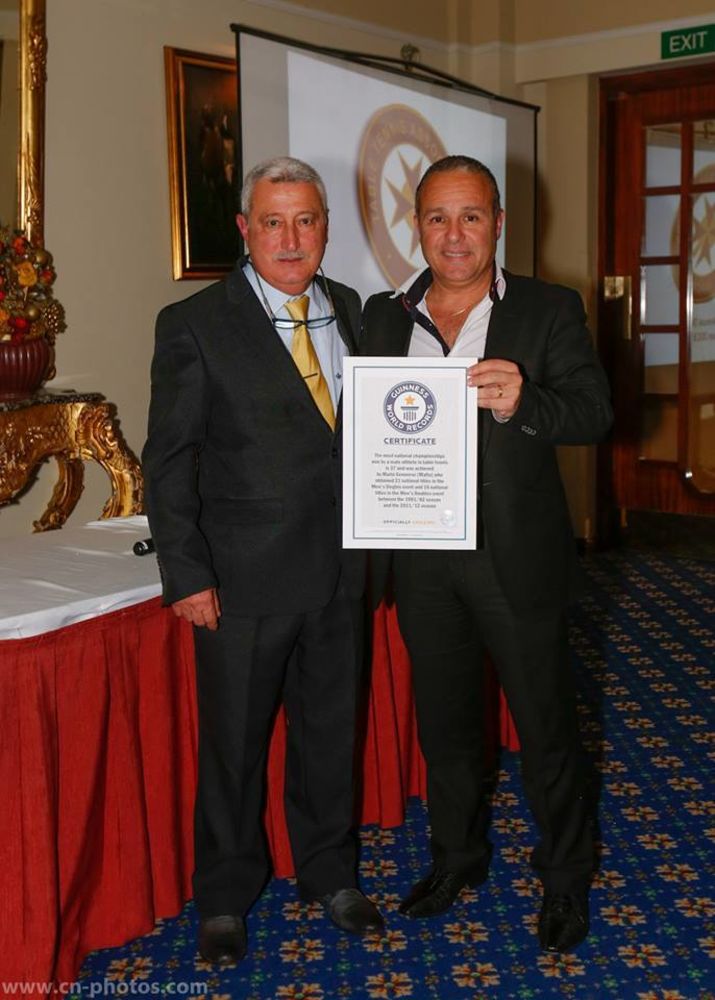 Photo courtesy of: www.cn-photos.com
A stellar career for table tennis player Mario Genovese was capped off in style this month as he entered the Guinness World Record books as the man who has won the most National Championships worldwide. He has won 21 national titles in the Men's singles event together with 16 national men's doubles titles. His first championship title was conquered in the 1980/81 season at the young age of 18. From then on he asserted himself as the top player in the country, with his latest victory in the singles national championships coming in the 2011/12 season against Daniel Bajada.  With this tally of 37 national championships titles he pipped one of the most storied players in the United Kingdom, Desmond Douglas, to the record for most national titles won by a male player.
Other contenders for the record included the likes of former world European and World Champion Jean-Michel Saive from Belgium who has 32 national championships to his name.
Mr. Genovese was presented with the world record certificate in London last month while representing Malta in the Ping Pong World Championships. This award joins a prestigious list of accomplishments in a legendary career spanning over 30 years with experience competing professionally abroad in countries such as the United Kingdom, Sweden and Denmark. He is at the moment doing what he loves best which is passing on this vast experience to his students at Hi-Impact Table Tennis Academy, the top table tennis school in Malta. Mario is still also very active on the competition field competing for the national league title with HiTT's Elite's Junior students and also amazingly still ranked 3 on the island.