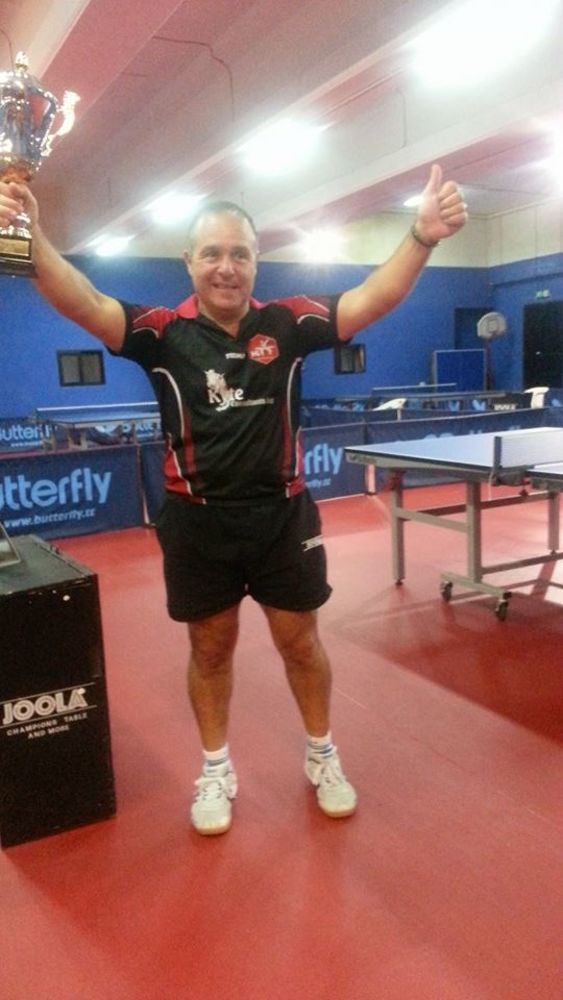 He does it again!
HiTT Academy Head Coach Mario Genovese wins his second Malta qualifiers to the World Championships of Ping Pong (WCPP). After representing Malta in the WCPP in Jan 2014, Mario will once again take part in the 2015 games in London to be held this coming January 2016.  Throughout the qualifiers competition, Mario played a thrilling match beating Daniel Bajada in the quarter finals coming back from an 8:14 score and then ultimately winning against Romanian player Nick Grossman in the final match with the final score of 3:1.
After the qualifiers Mario had to say: "This is a game where intelligent play takes a priority role and the players battle it out using their clearest strokes with no room for marginal errors unlike table tennis. I am proud to once again represent my country at the world championships. Special thanks to those who have been a part of my preparation this year go to Didier Lauterborn, Gabriel Grixti, Balazs Tompa, HiTT fitness instructress Anna Shutko and HiTT resident coach Uriy Leymanovskiy from Ukraine.
Mario will play at the Alexandra Palace in London to participate together with the world's best 64 ping pong players.