HiTT Academy Head Coach Mario Genovese has been appointed Ambassador for Sport by the Malta Community Chest Fund division Solidarjeta bl-Isport.
Her Excellency Maris Louise Coleiro presented Mario with the credentials for the responsibilities and duties that are to be undertaken in this position.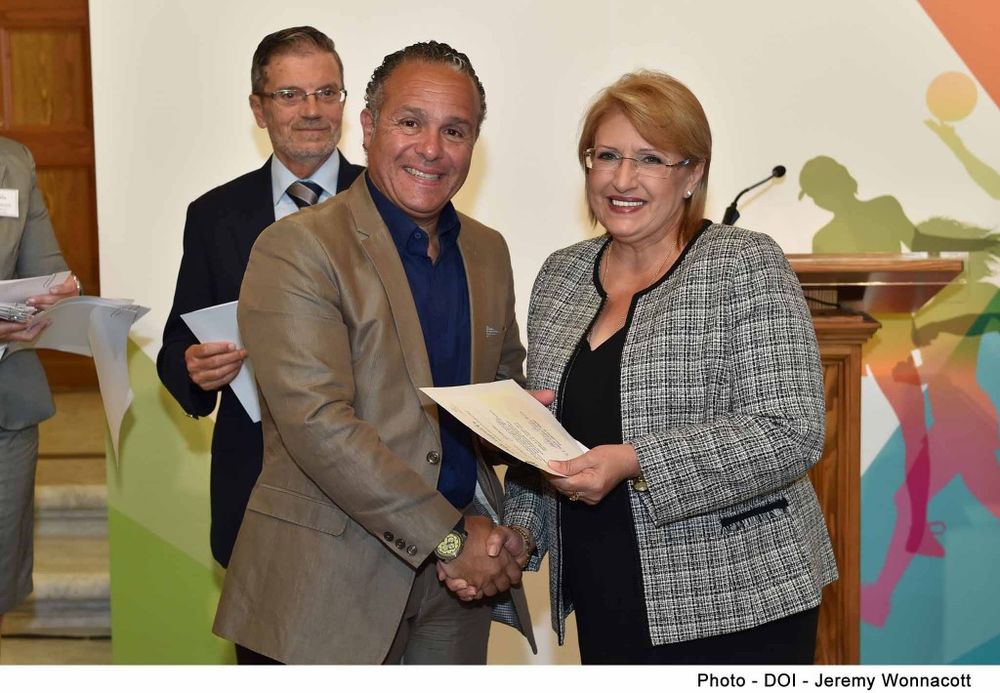 Mario has always been in the forefront for organising charitable events since way back in 1990 when he organised a mutiple event called Sweating for Charity for Dar tal Providenza and did so for the following three years collecting in excess of 34000 euro. Mario has also contributed immensely in promoting table tennis as a sport in Malta for the past thirty years both by representing Malta on the International circuit and locally by way of coaching the many youngsters interested in the sport.