Welcome to HiTT Malta Table Tennis Academy's League 2021.
The HiTT League will run over 15 weeks of competitive matches with 2 groups of 6 teams each playing against each other on a weekly basis to reach the top spot!
The idea to create this event was born form a drive to ensure HiTT Academy players get regular match practice in a competitive environment. The coaching team at HiTT Academy wants to keep motivation levels high and ensure players maintain the required sharpness for when the MTTA national league and ranking competitions resume.
All matches will be played at our Birkirkara venue.
Let's HiTT!
HiTT League Teams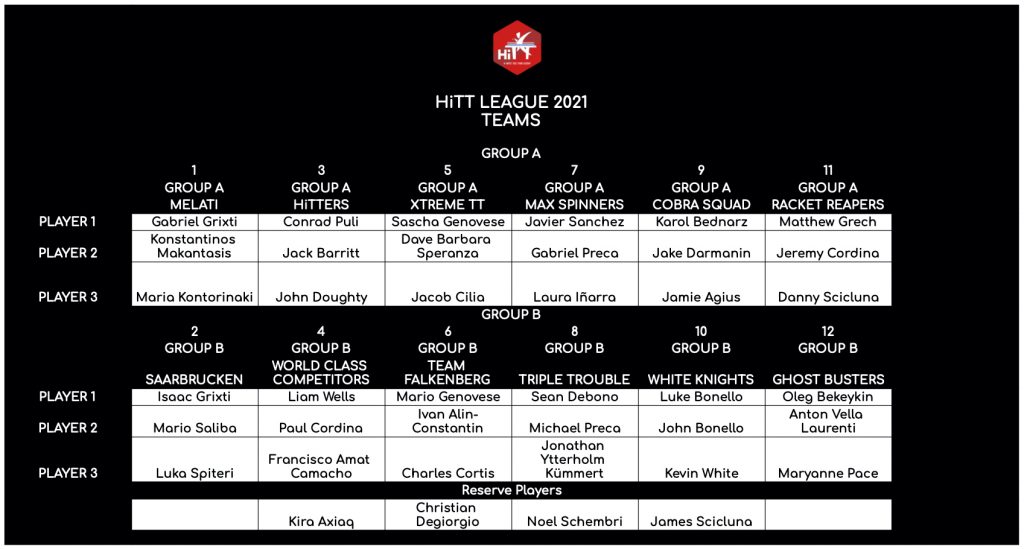 HiTT League Schedule
HiTT League matches will be played every Wednesday between 24th February 2021 and 02nd June 2021 as per schedule below: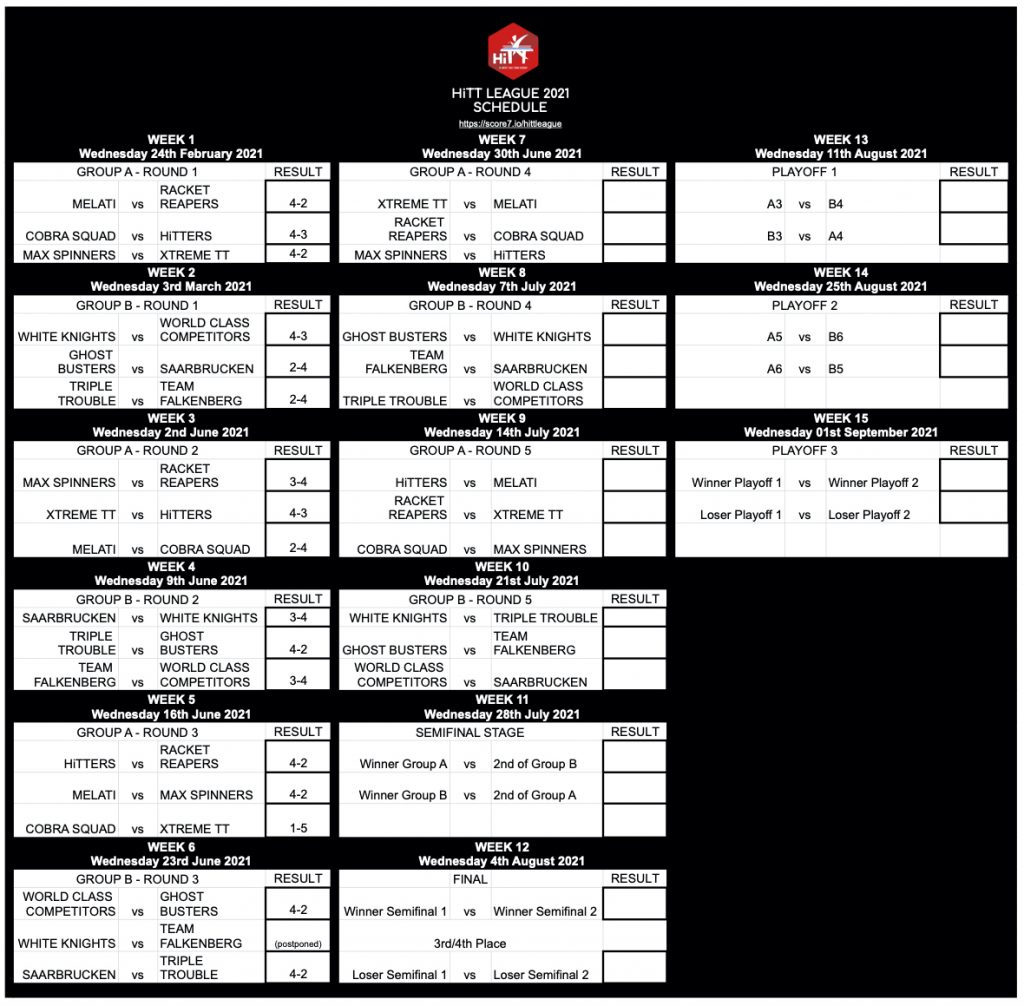 Current Standings
Group A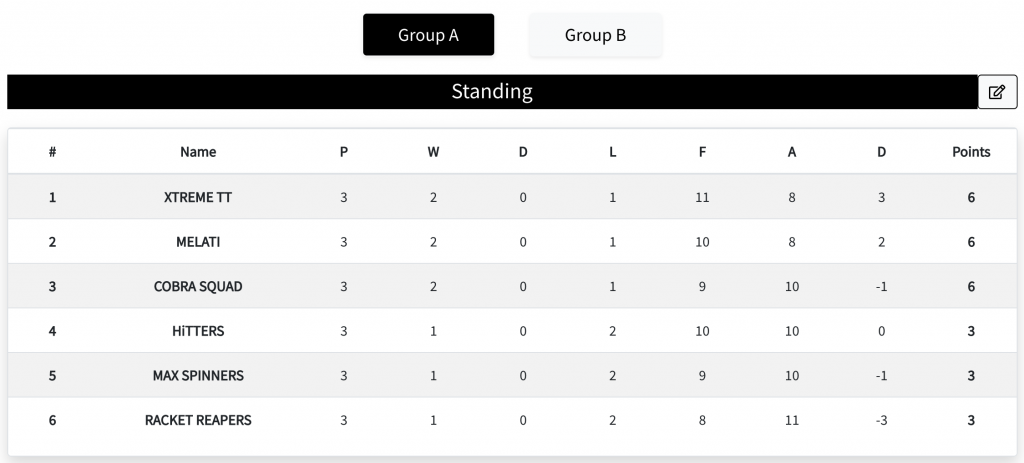 Group B