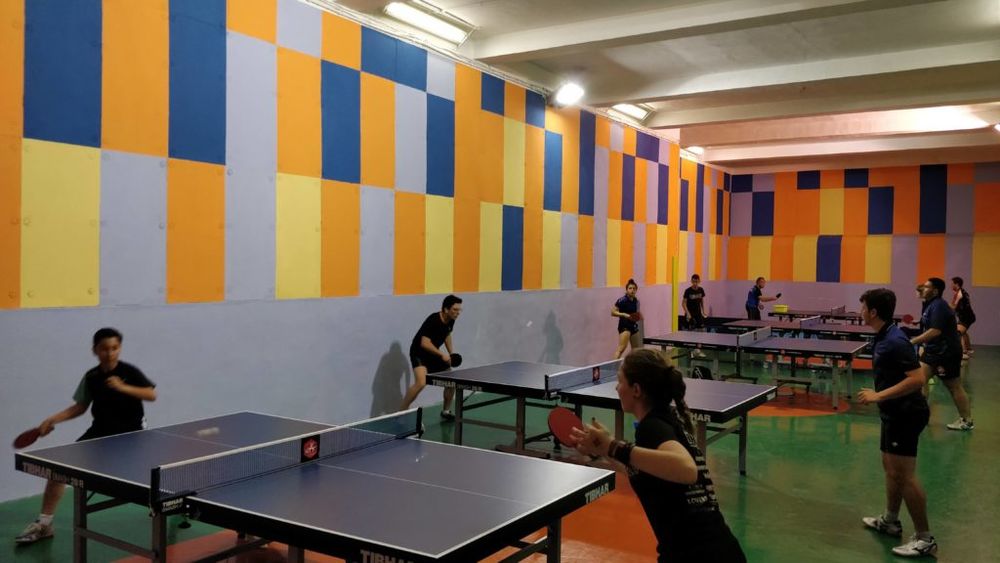 Table Tennis Centre in the heart of Valletta
HiTT Malta Table Tennis Academy's facilities are right in the heart of Malta's capital city Valletta. Our hall is equipped with 12 table tennis tables and you can find us at St Albert the Great College, Valletta (entrance from Old Bakery Street). For information on our training schedule click here.
About our training facilities
600 sq metres of playing area

100 sq metres of fitness area
10 brand new Tibhar tables
Tibhar robot
Plyometric equipment
Facilities for workshops & seminars
Changing room
Rest rooms
Tibhar shop
---
About St Albert's College
Saint Albert the Great College is one of the oldest and best education institutions in Malta. It has long been associated with the sport of table tennis. In fact, many of HiTT Academy's students have been (or still are) studying in this prestigious college.